In the early history of the Iron Horse Trail a number of efforts to get a trail going were started.
1993 - An Original group in the County of St Paul was approached by the county to volunteer to manage a trail from Elk Point to Heinsburg. The county had secured title from CN and they wanted the gravel pit that had been used for many years by CN.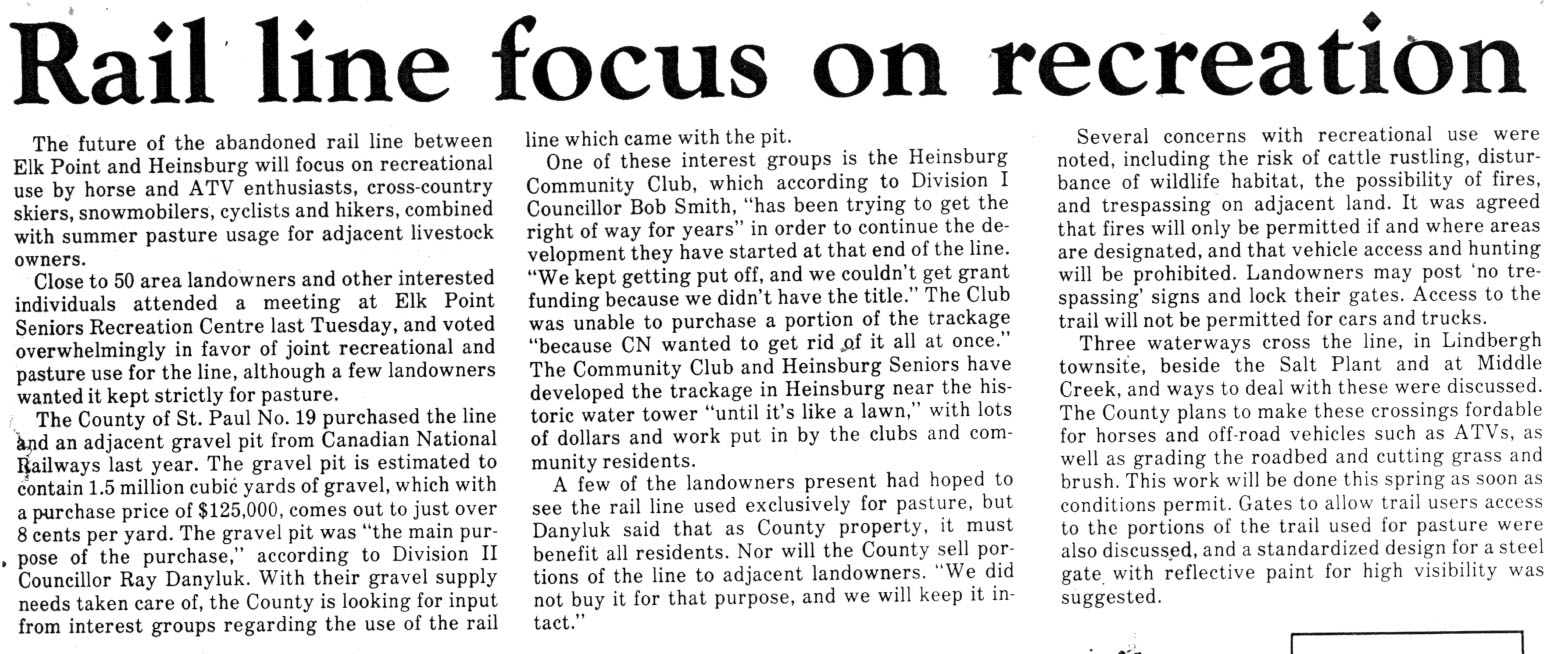 This article from the Elk Point Review April 19, 1994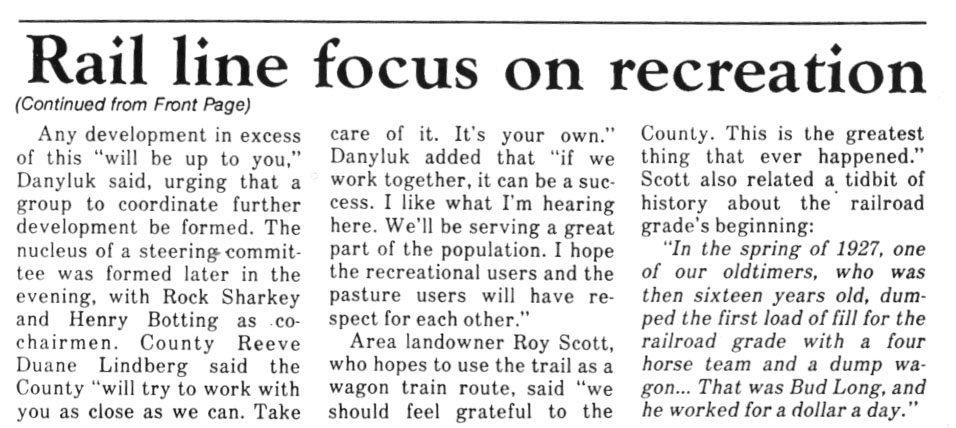 Other communities had an interest as this original letter from John Trefananco, Mayor of St Paul shows.