2017
Our focus remained on the Cold Lake Trestle. After many years of dealing with highway vehicles on coming on the trail, we consulted MD bylaw officers and RCMP and they increased patrols of the area. The MD Bylaws officers gave out  numerous tickets for vehicles on the trail and this had an effect on stopping this activity. We started discussing new parking lots and started pipe fences near the trestle to control usage.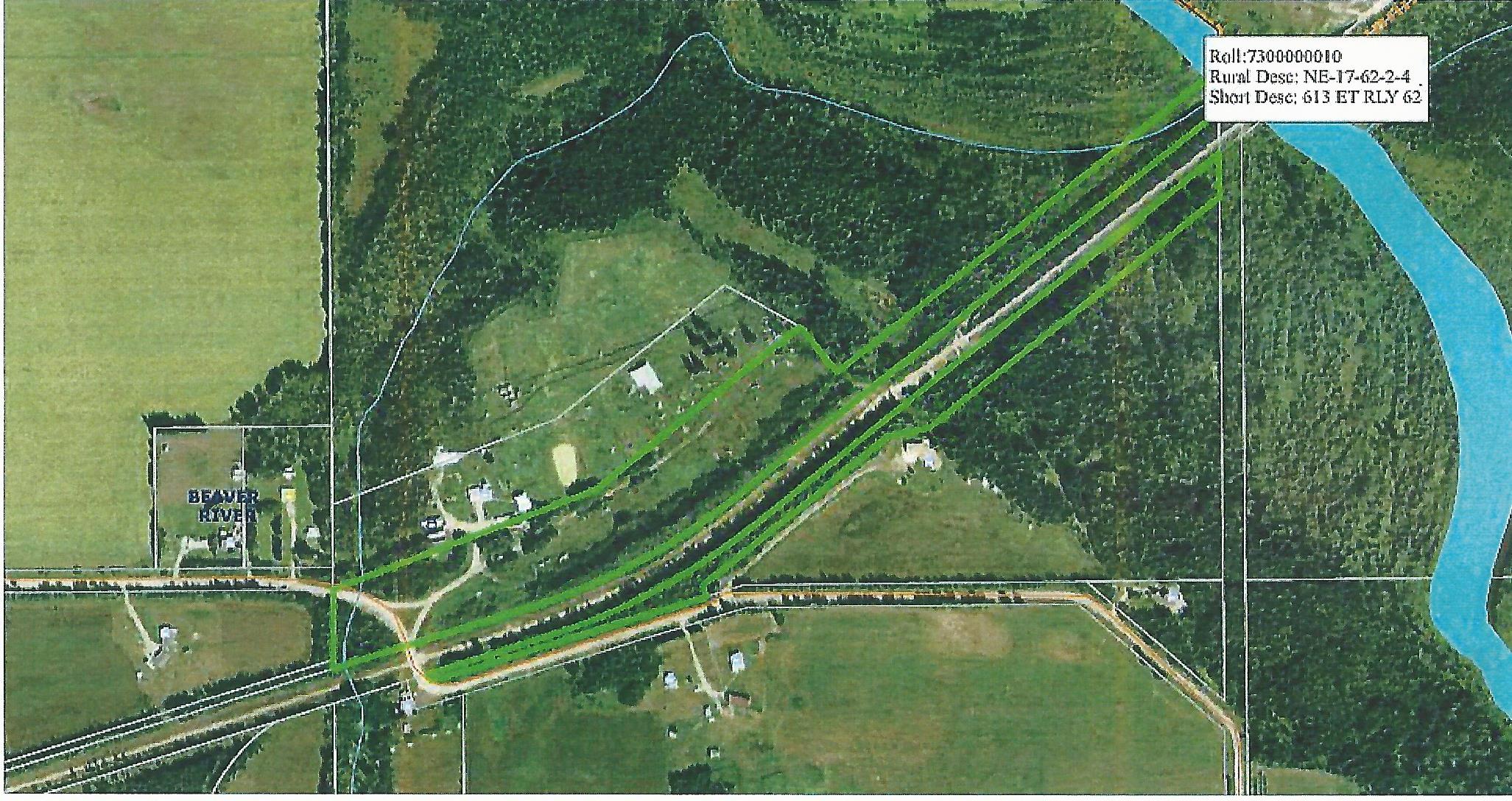 Planning for parking on south side of Beaver River Trestle
In 2017 there were two 2 Water pipelines in planning phases so we spent time with engineering companies discussing usage issues.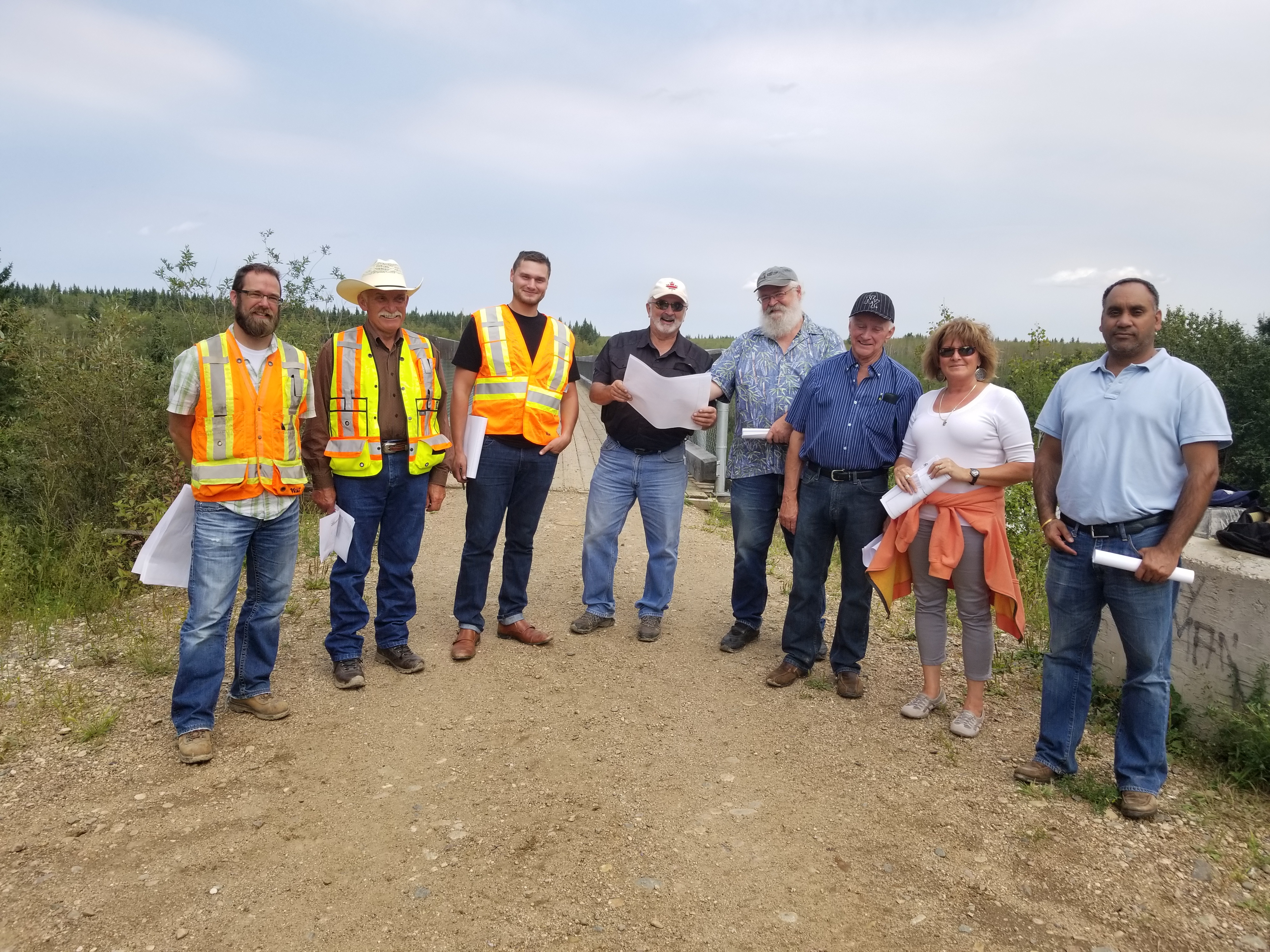 A meeting with engineering company, RRTS, Municipal and Water Commission representatives on $85 million project.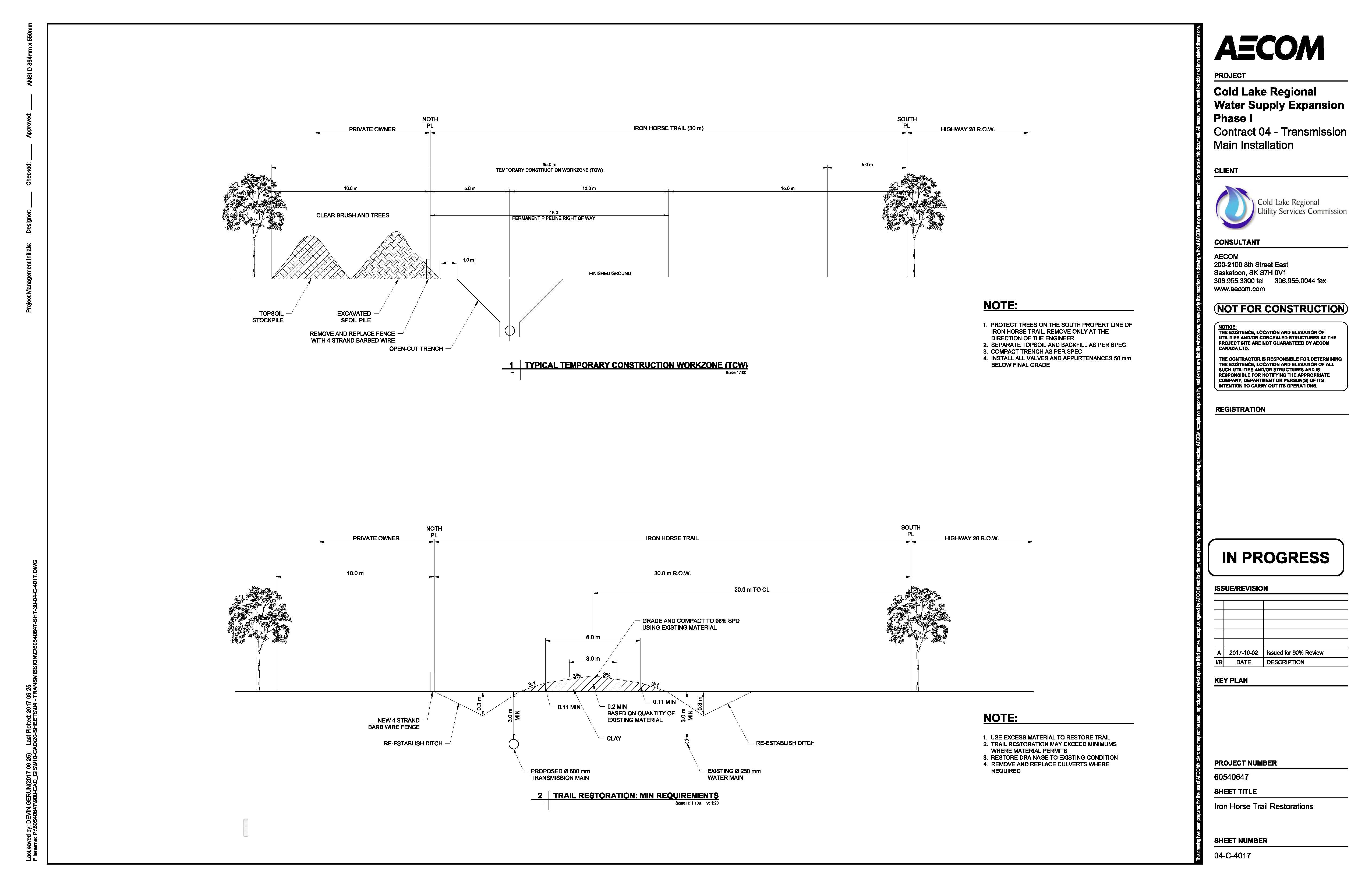 Other construction of roads (Owlseye, Armistice, Heinsburg) took some of our attention.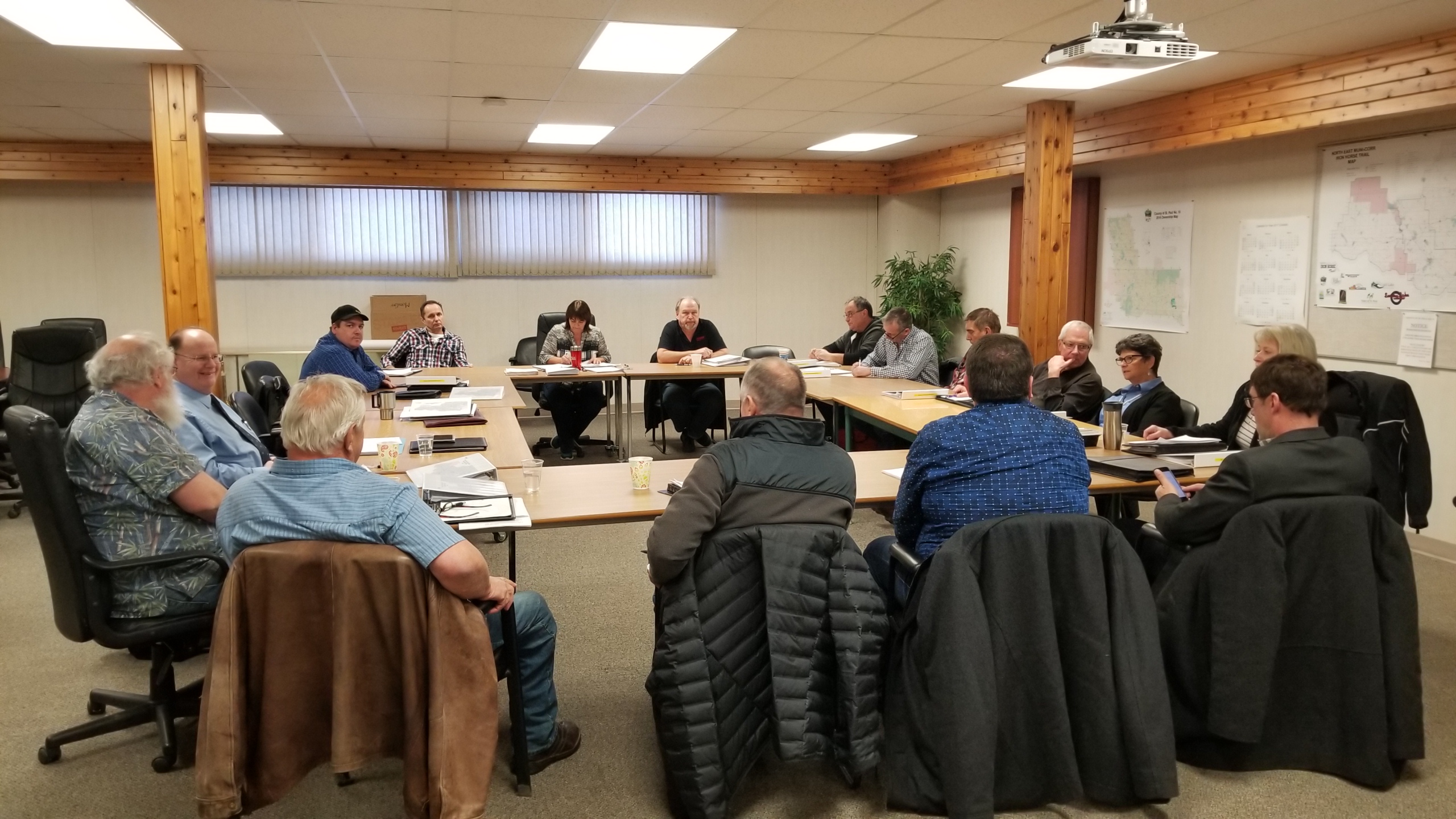 A NE Municorr meeting in 2017 discussing a water line. 
After the fall elections  NE Municorr held new councillor orientation in December that we helped with.