This section of our maps area shows ariel photos starting in the very early days of Elk Point. The first barnstormers flew in the area in the 1920s and many passengers took a quick photo. By the 1960s this became more common.
The Federal government used ariel photography for mapping purposes and where possible we will include those photos.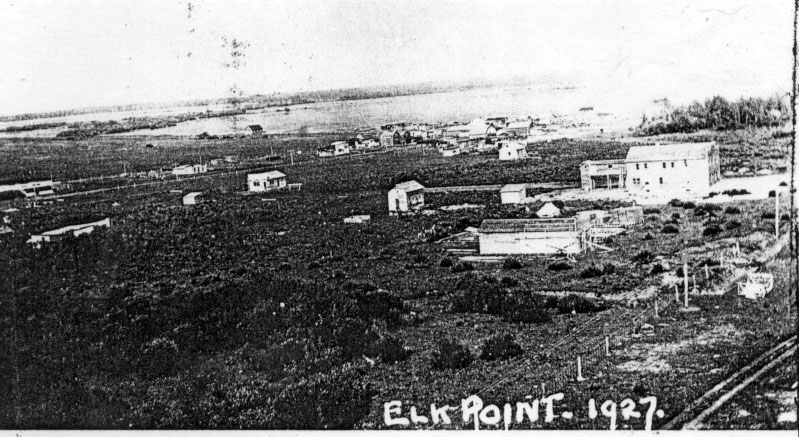 This well known picture was from the top of the elevator when the railway was being built. Note the two story outhouse being built onto the new hotel. The centre of town was near Highway 41 at the time.