1998 Getting Organized
In 1998 a series of first meetings of interested trail supporters, Friends of the Forts and Elk Point Historical Society took place. The first meeting was at the Fort George Buckingham House Interpretive Centre where the discussion started about looking for a way get trail users to arrive at the Fort Site for events. We then discussed how to get the trail to be more useful to the public as well as how to get trails developed at the Fort Site.
The next meeting was at Norm and Carol Brown's house and focused on how to get more involved in the trail from Elk Point to Heinsburg. More people from outside the Elk Point area joined this meeting.
Another get-together happened at Paul and Donna Chamberlain's home south of Elk Point, shortly after to plan a presentation to the County of St Paul who owned the land base. A delegation then approached the County of St Paul about taking a more active role in operation of the trail from Elk Point to Heinsburg.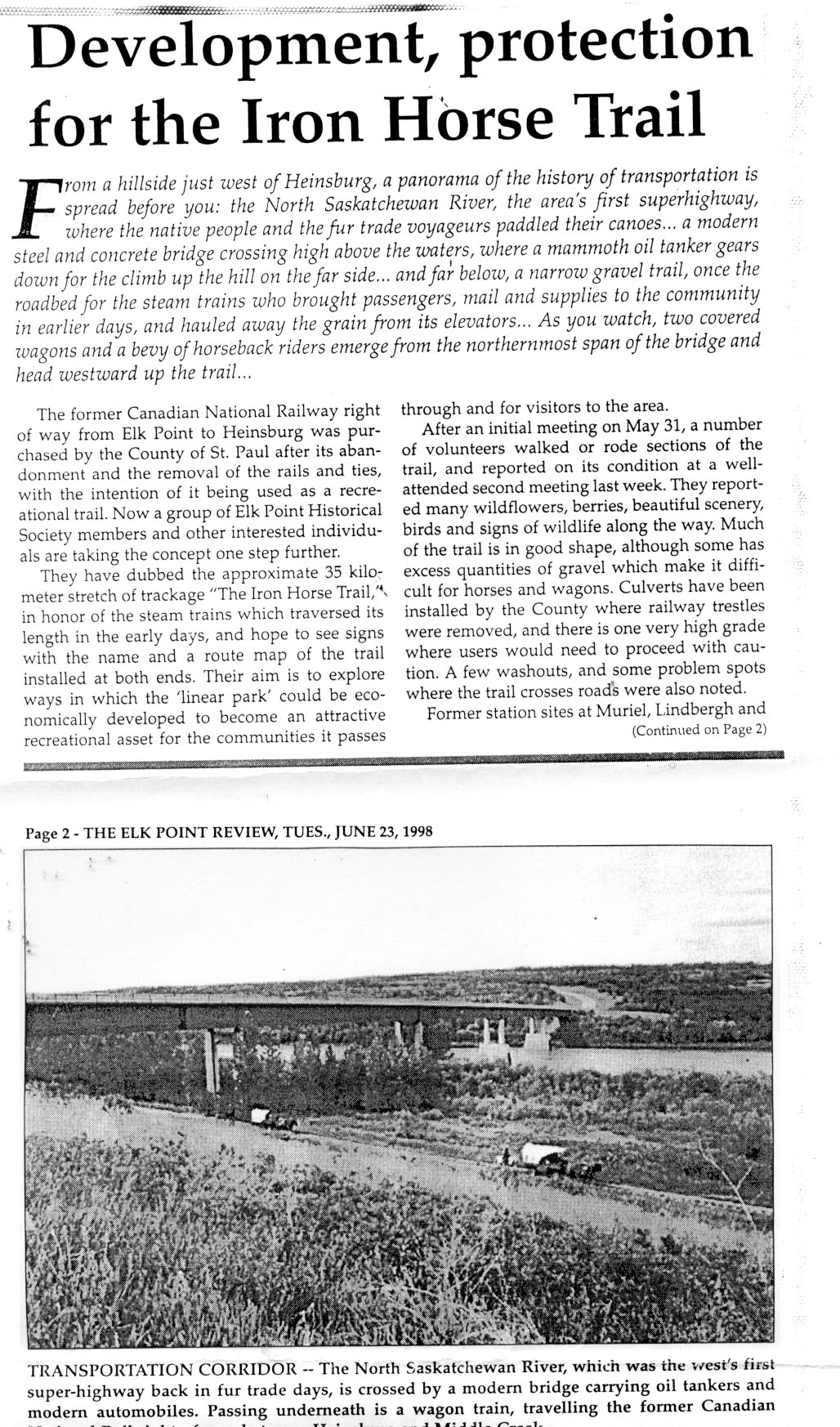 Elk Point Review June 23 p 1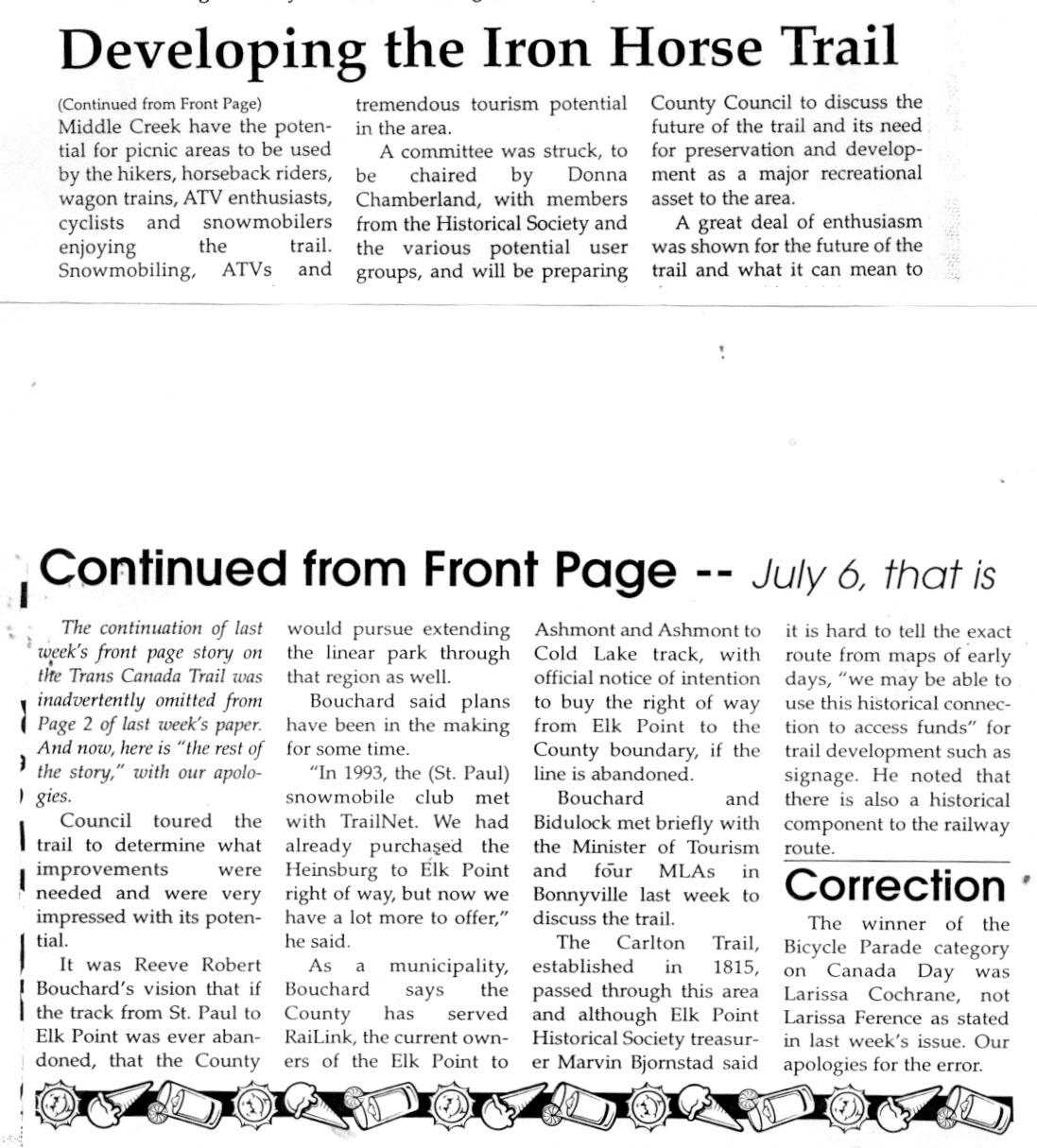 Elk Point Review June 23 1998 p1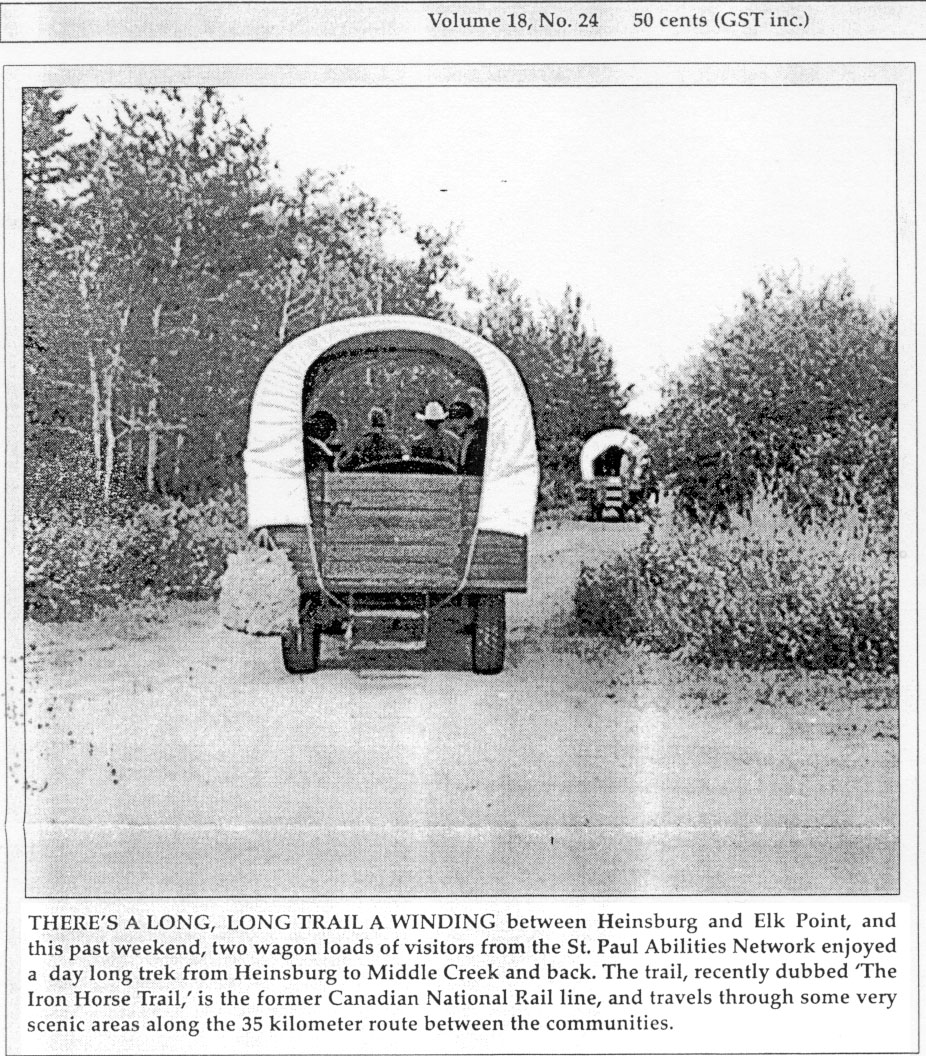 Elk Point Review June 23 1998 p 1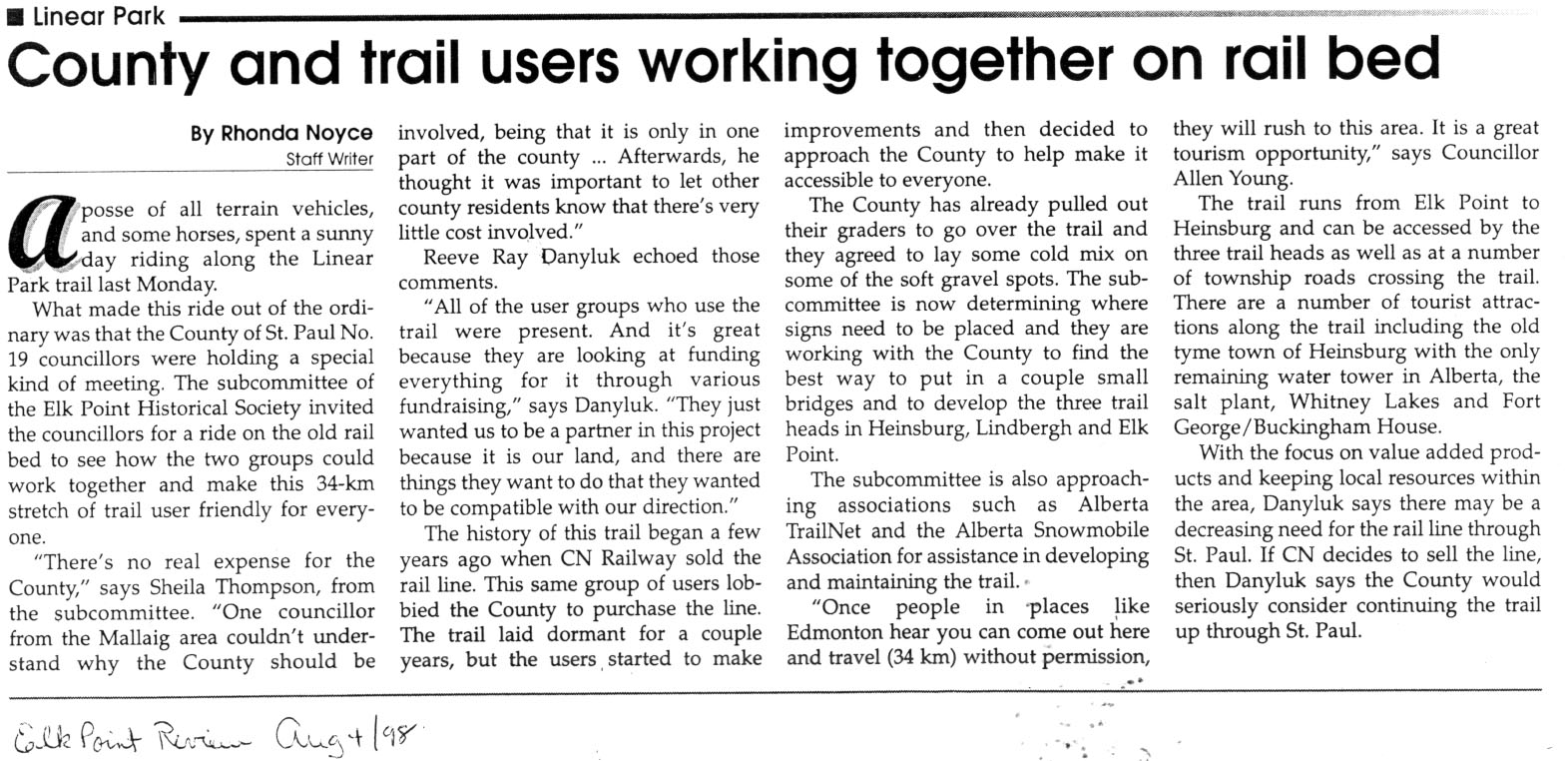 St Paul Journal August 4 1998 p 1