2006 Promoting the Trail
In 2006 we had a new trail coordinator, Marianne Janke, start with NE Municorr and RRTS. She got right to work organizing Familiarization Tours (FAM) for many groups.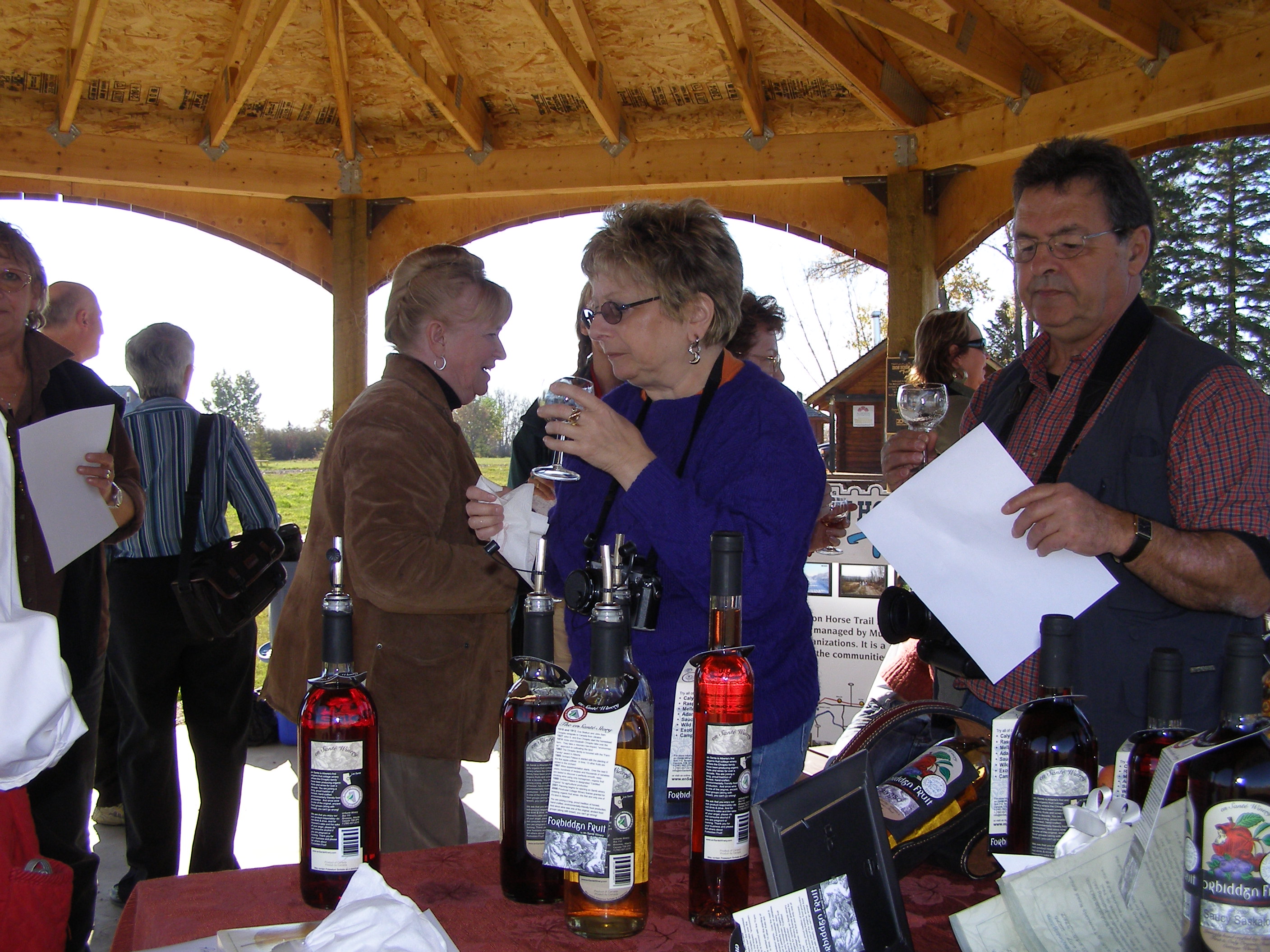 Media FAM tour at Elk Point Gazebo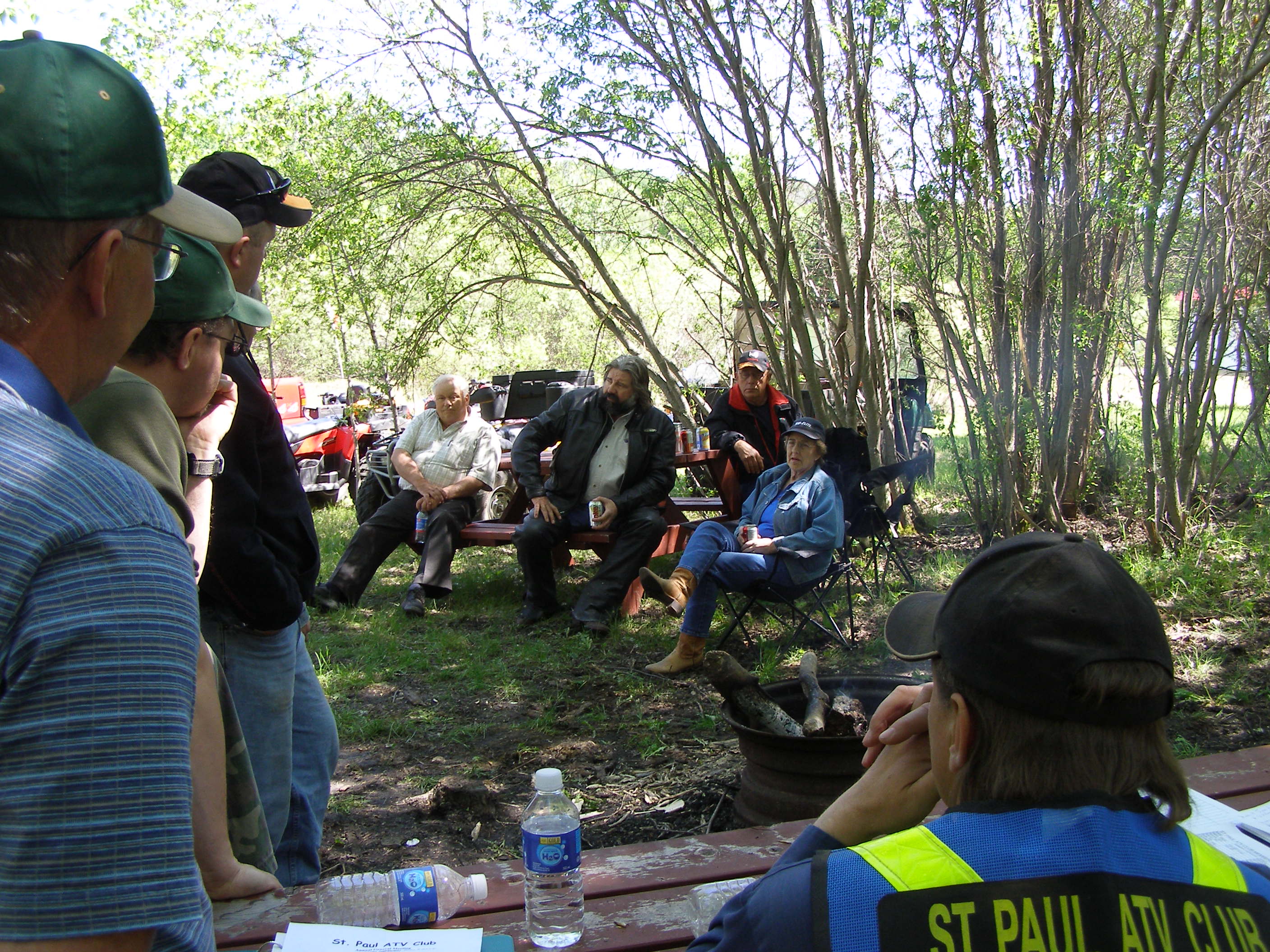 ATV Tour and Picnic with MLA Ray Danyluk at Edouarville
The Cold Lake building construction continued as non-profit partners had folded. In Ashmont a metal roof was installed on the Gazebo. We partnered with the County of St Paul to install a new Lindbergh bridge. NE Municorr gave us a donation towards maintenance on the trail. A trail surfacing study by AMTEC was completed in December.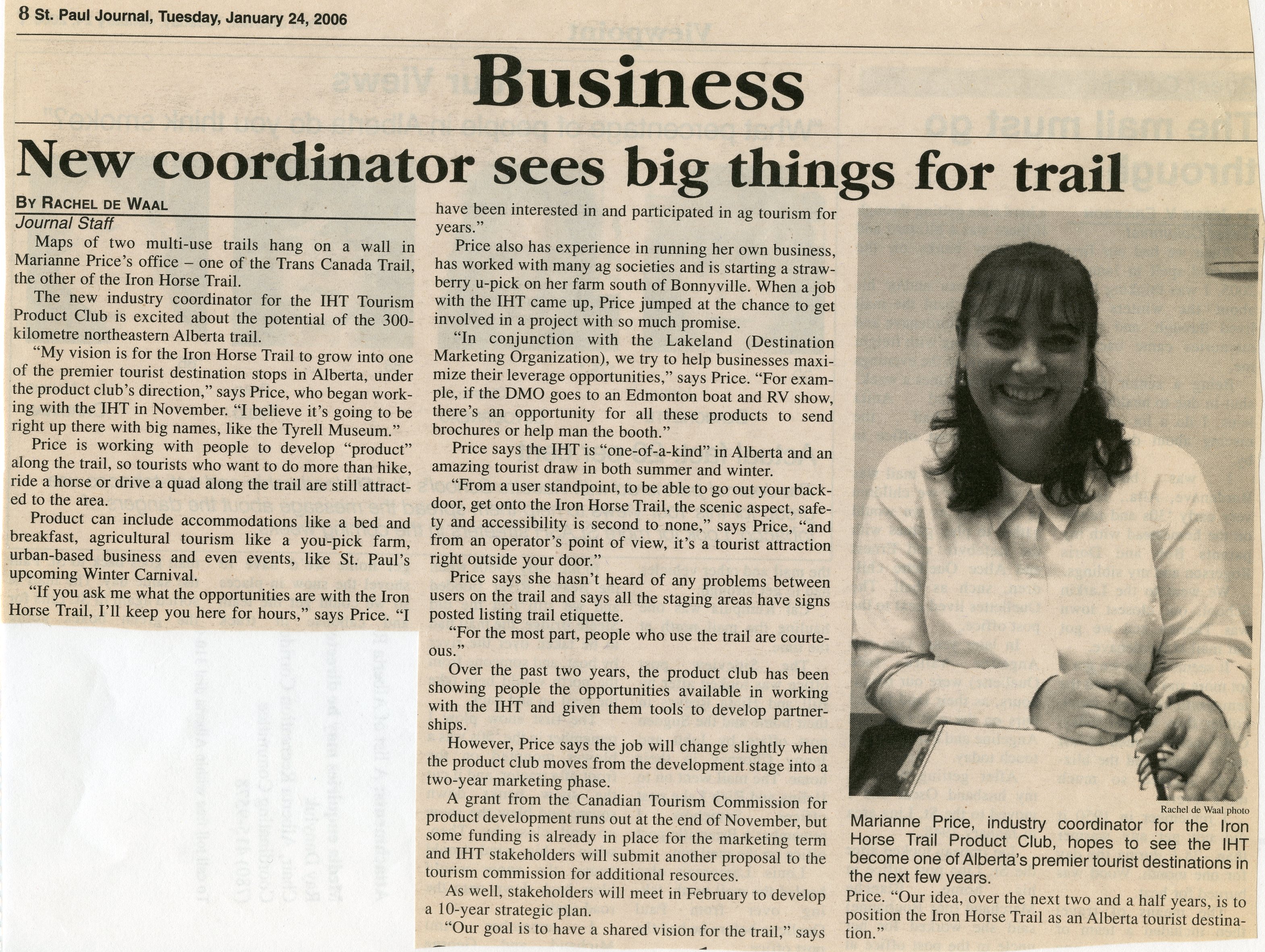 New Coordinator St Paul Journal Jan 6 2006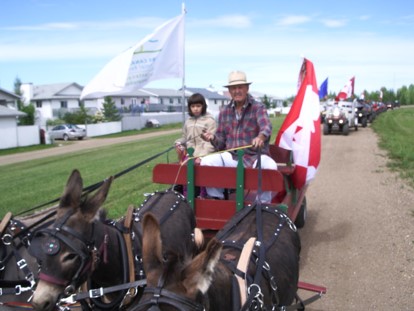 Part of relay enthusiasm shown of Relay DVD
A TCT Water Relay 2005 DVD was created to add to our promotional materials. Our promotions group were successful in getting two stories in SnoRider magazine. We helped with another Elk Point Fur Trade Rendezvous in February Our third website revision was completed. We helped our partnering organizations with a NE Municorr Councillor Tour and AB Trailnet Trail Conference in May.
In February we held a Strategic Planning "Visioning" session with many participants in Malliag. A new Trail Pass system was initiated in the summer of 2006 using many retail outlets in our communities.