After 25 years the Trans Canada Trail Foundation put on a party to celebrate the linking of the Great Trail across Canada. Riverland Recreational Trail Society held celebrations in many communities on August 26th.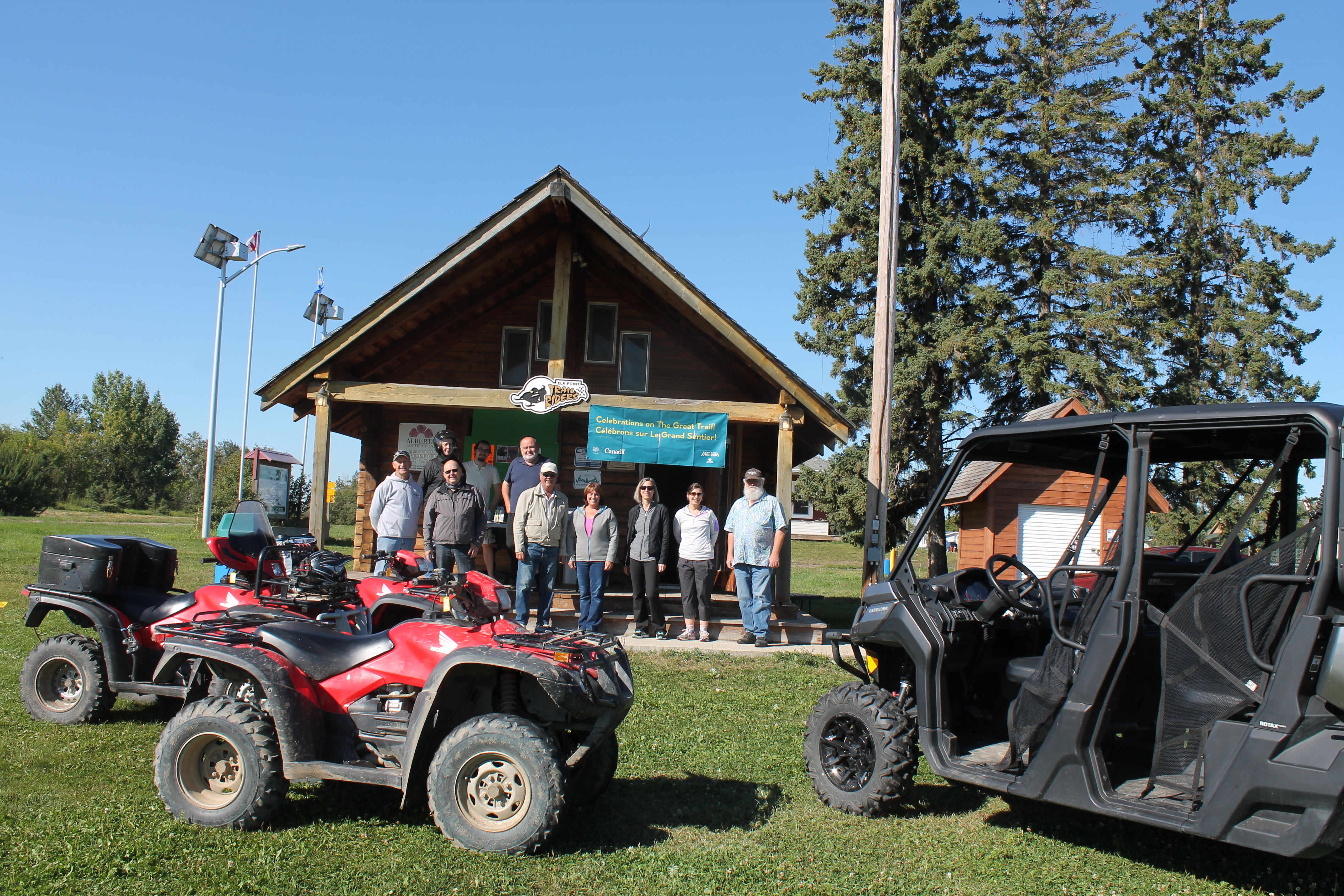 We held a breakfast at Elk Point with a trail ride for our volunteers and provincial government representatives.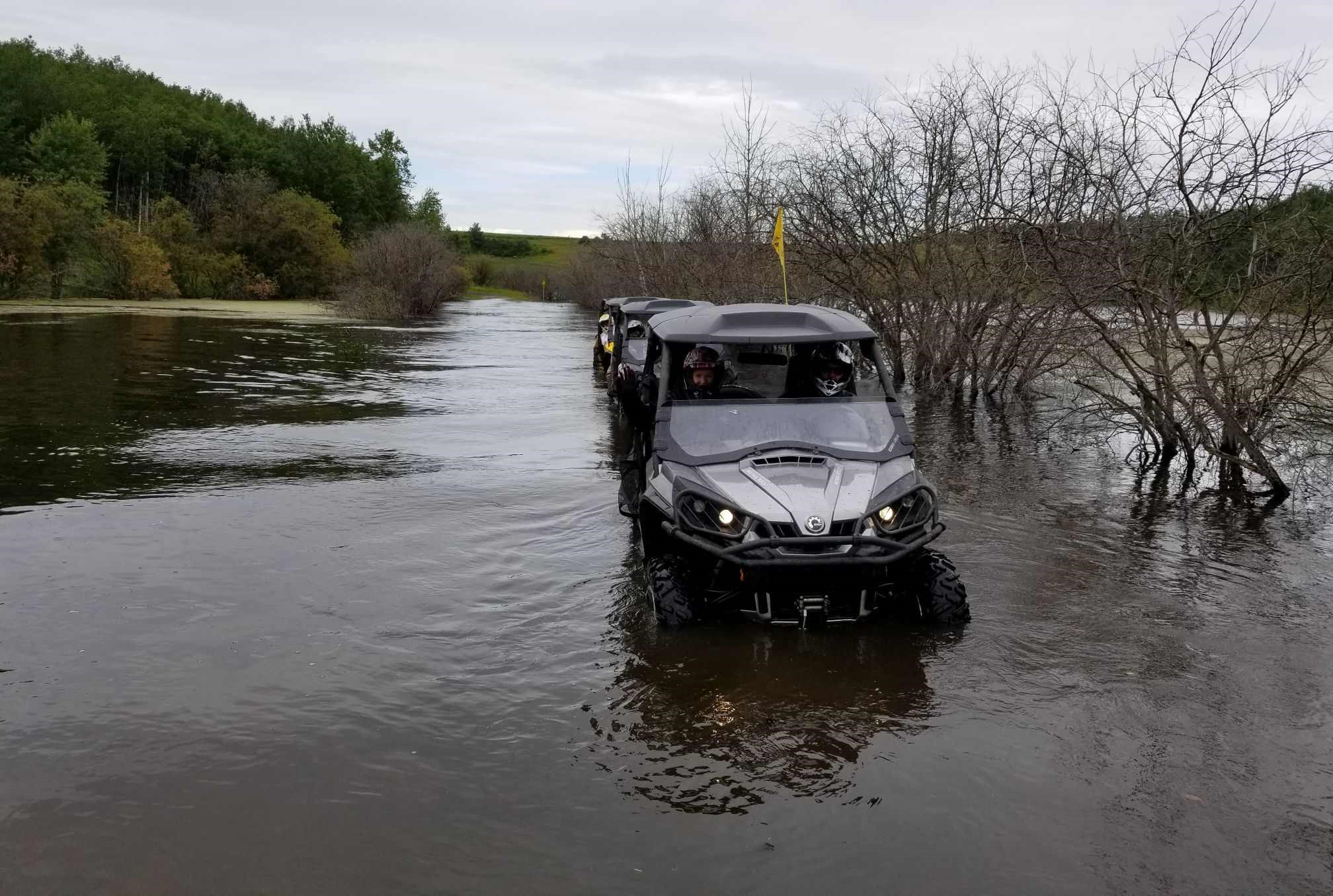 The summer was the Iron Horse Trail's first time as a water trail.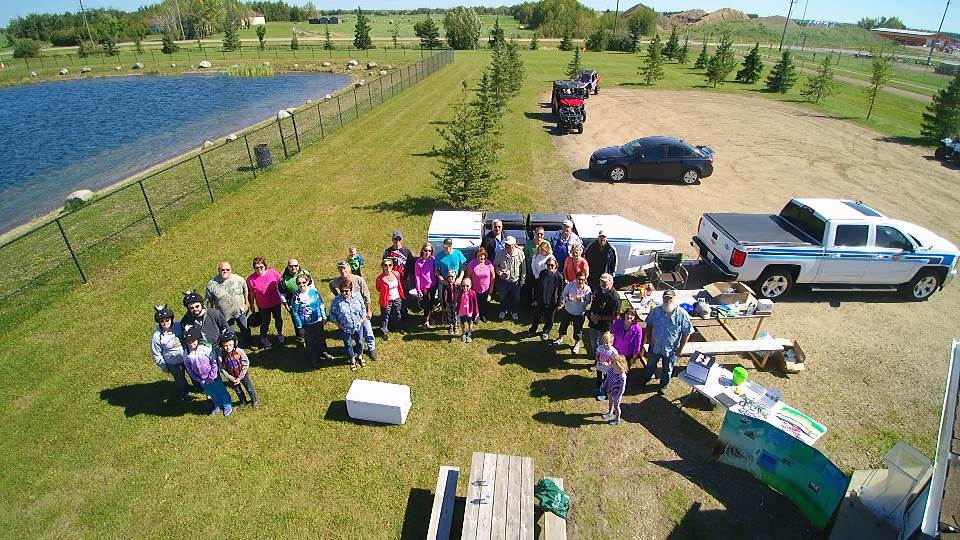 The lunch Celebration in St Paul at the completed staging area and fish pond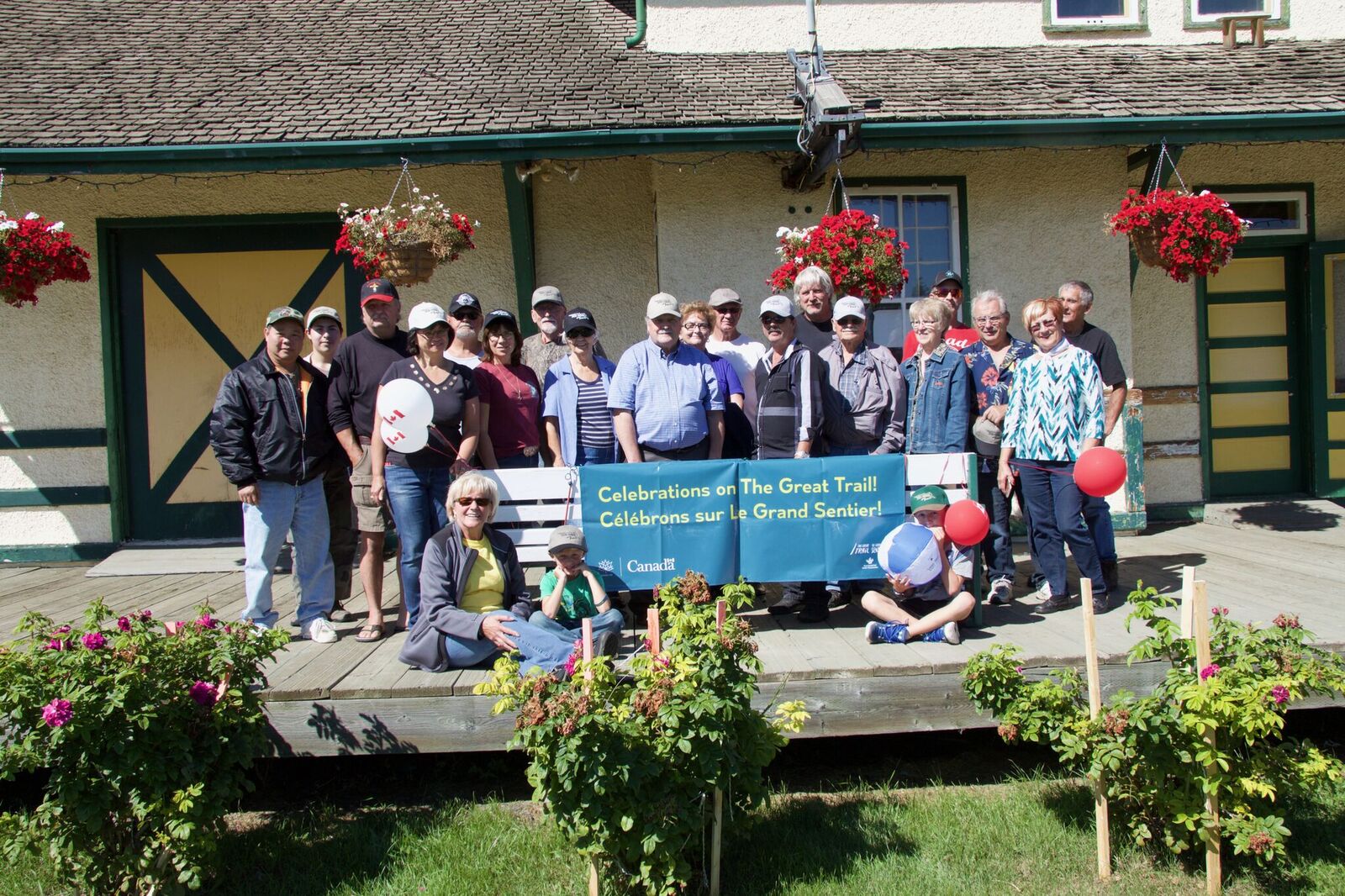 Lunch celebration in Smoky Lake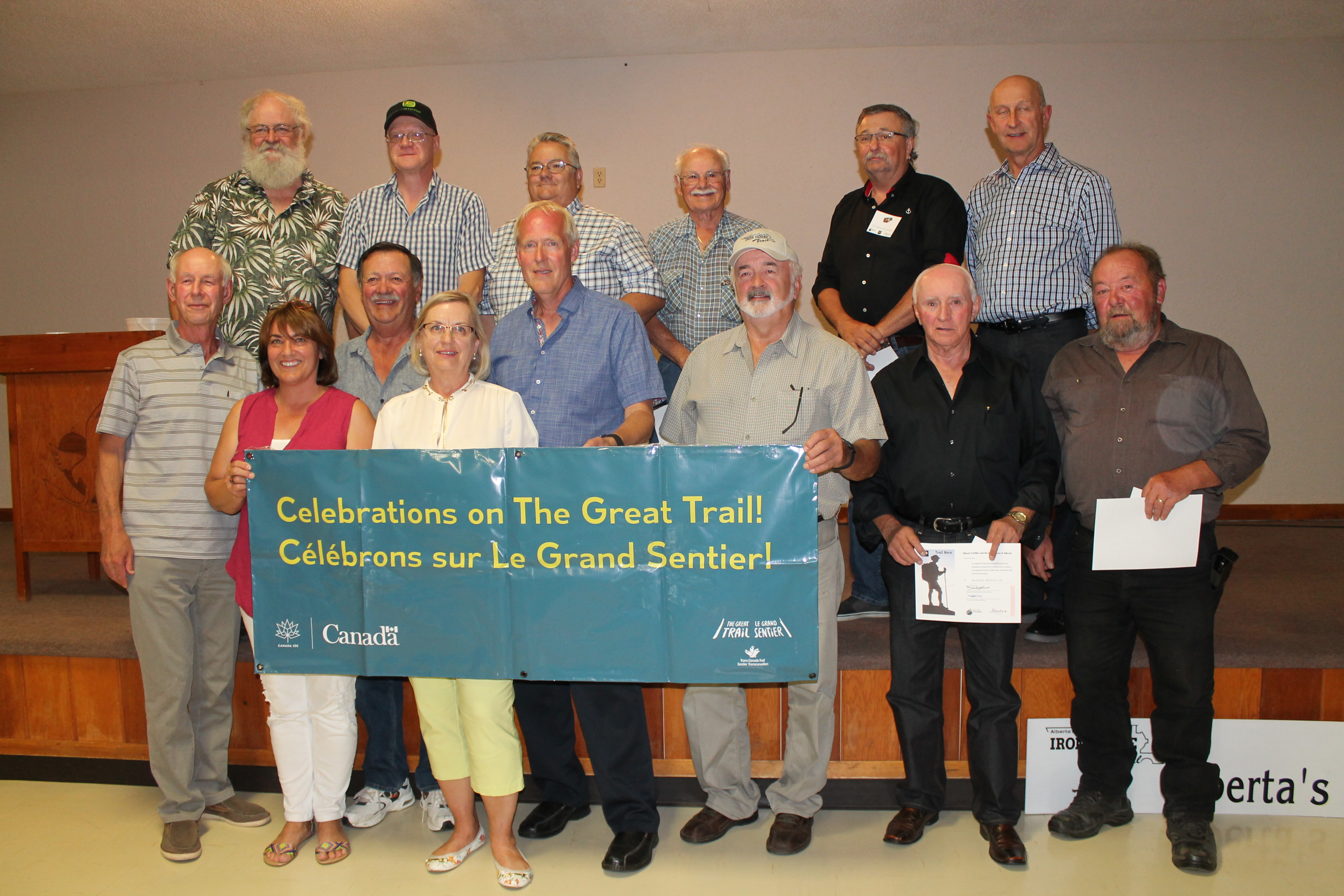 Trail Heros celebrated at Ashmont supper