2003 Building and Opening the Iron Horse Trail
We all remember the official opening of the Iron Horse Trail on June 8, 2003, but so much else happened that the year is a bit of a blur. The IHT Product Club started and that meant we had an office and a staff member.  We had our first website built locally to help users understand more about the trail. Danny Smyl organized seven groups of Trail Stewards to patrol the trail and give us feeback on what was going on out there. We organized many documents for our funders and finished off the planning of main staging areas. Danny Smyl held  meetings with Emergency Response groups and we started a plan for marking crossing so users could know where they were. Trail Call was set up. Numerous handbooks developed for Trail Management and Maintenance, a Trail Steward handbook to train new volunteers and the Iron Horse Product Club got tourism development goint in the whole region. We got a CFEP grant for gates and other construction projects. Discussions were started to have the  Job Corps working on some projects. We held some Trail Steward workshops to train volunteers. Gates and signage was starting to get done over a wide area. 
Staging areas were under discussion with many communities and money was sent to communities that had large staging areas and smaller staging areas were developed by volunteers of RRTS. The County of St Paul got a shelter from the province and installed it in the Lindbergh Staging area. 
We participated in an AG Service Board Tour with the County, and helped with a Cowboy Poetry Event in Heinsburg. We managed to get an AB Tourism Commitment for help. And in the midst of all this we planned a large offical openning and it all went well.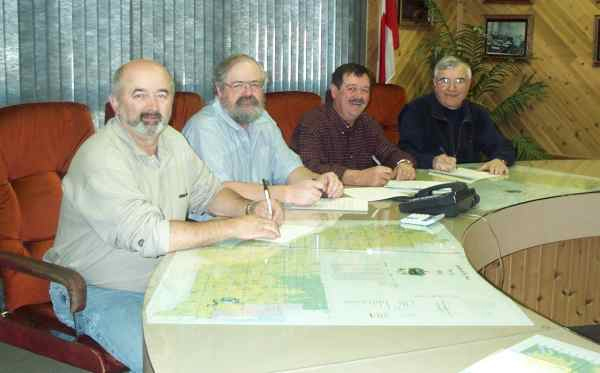 RRTS representatives Jerry Bidulock and Marvin Bjornstad signing the 20 yr License of Occupation with ME Municorr President Robert Bouchard and VP John Trefananco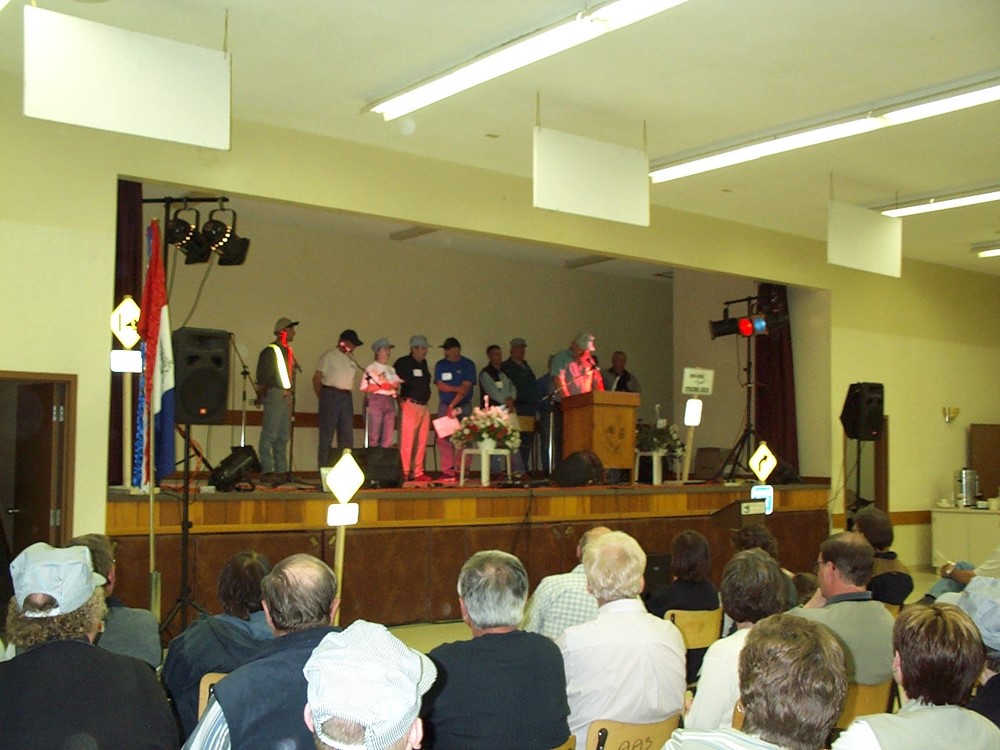 Indoors at the Ashmont Agriplex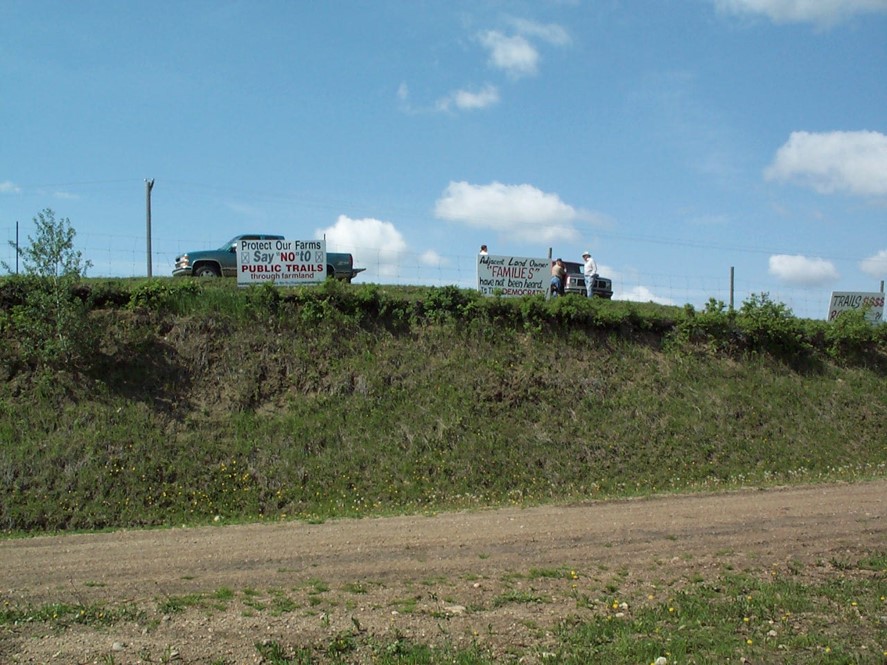 Opposition comes to Abilene Official on the Trail Opening June 8 2003