2008 Expanding our base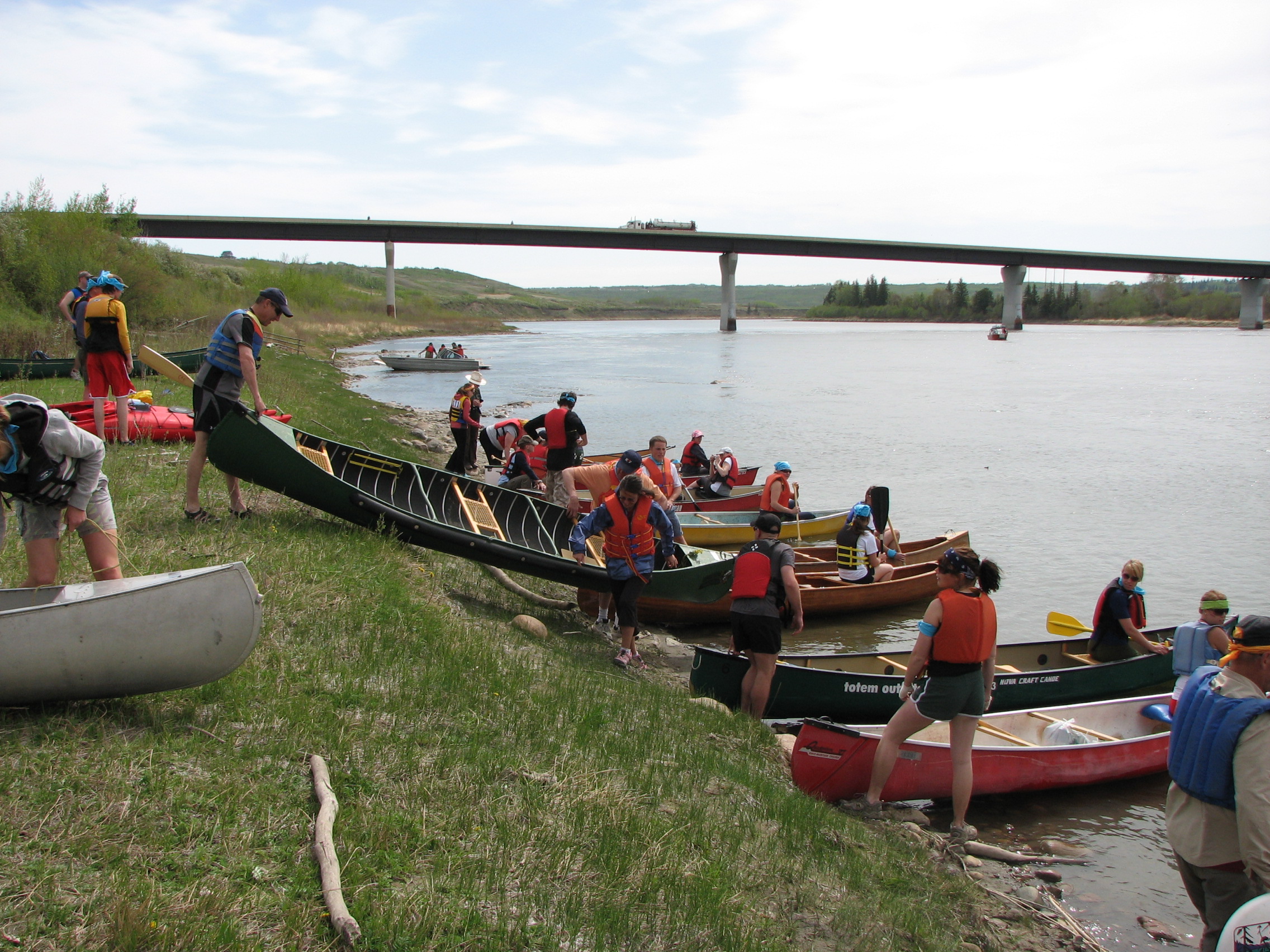 The canoes get set to set off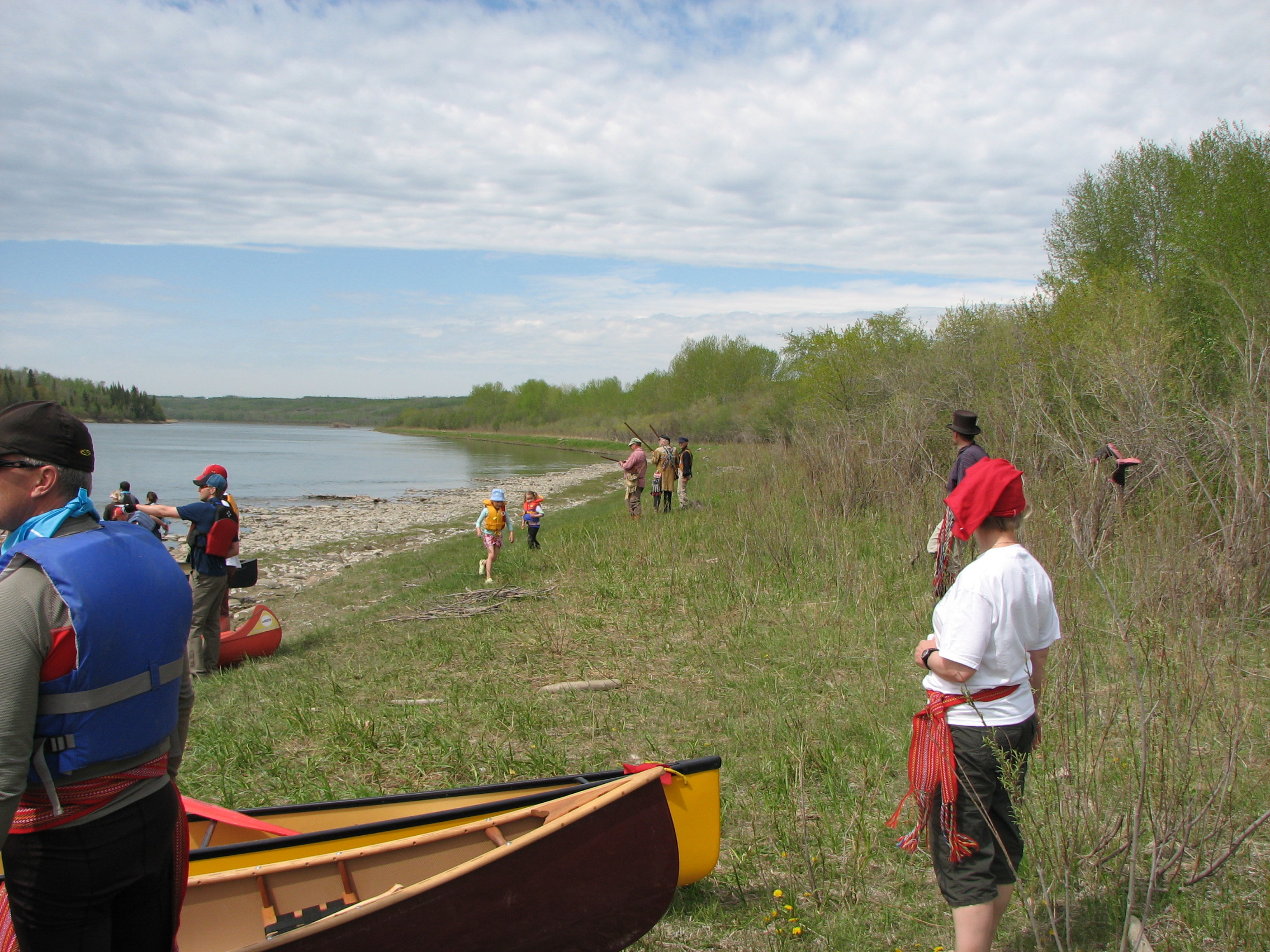 Sheila Thompson watches the canoes land at Fort George Buckingham House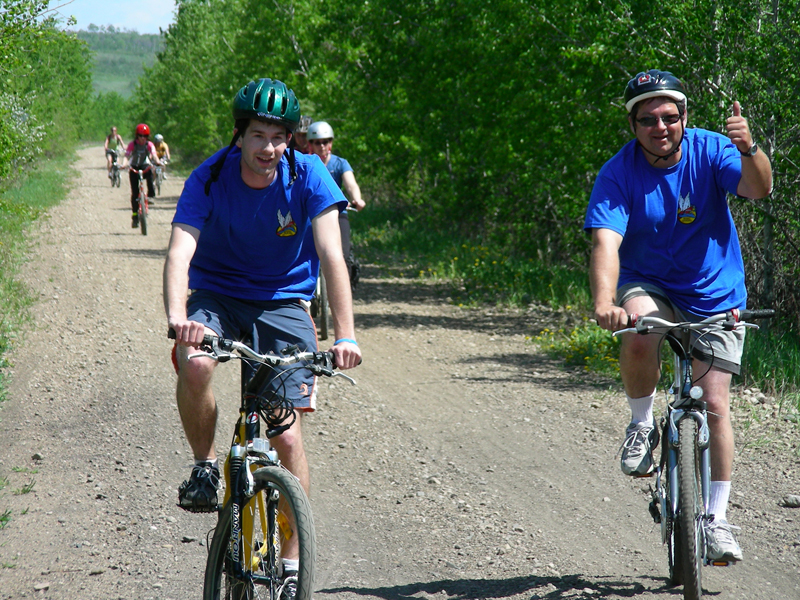 The road section of the Riverland Challenge
In 2008 in partnership with the Friends of Fort George and Buckingham house, we worked on a new event the Riverland Challenge. Our website had revision number 3 done.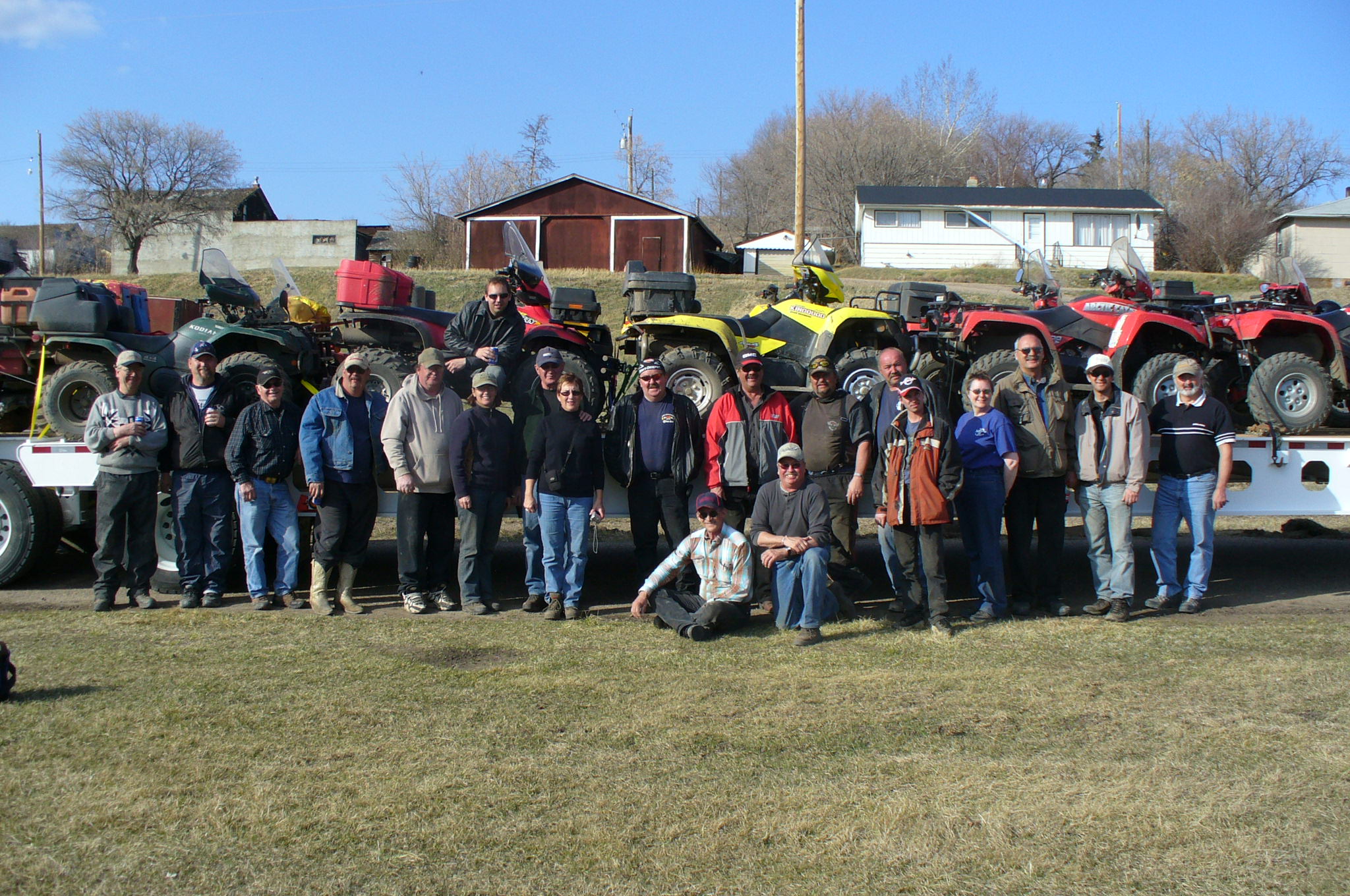 We were able to get many mayors, reeves and councillors out on a spring tour of the trail.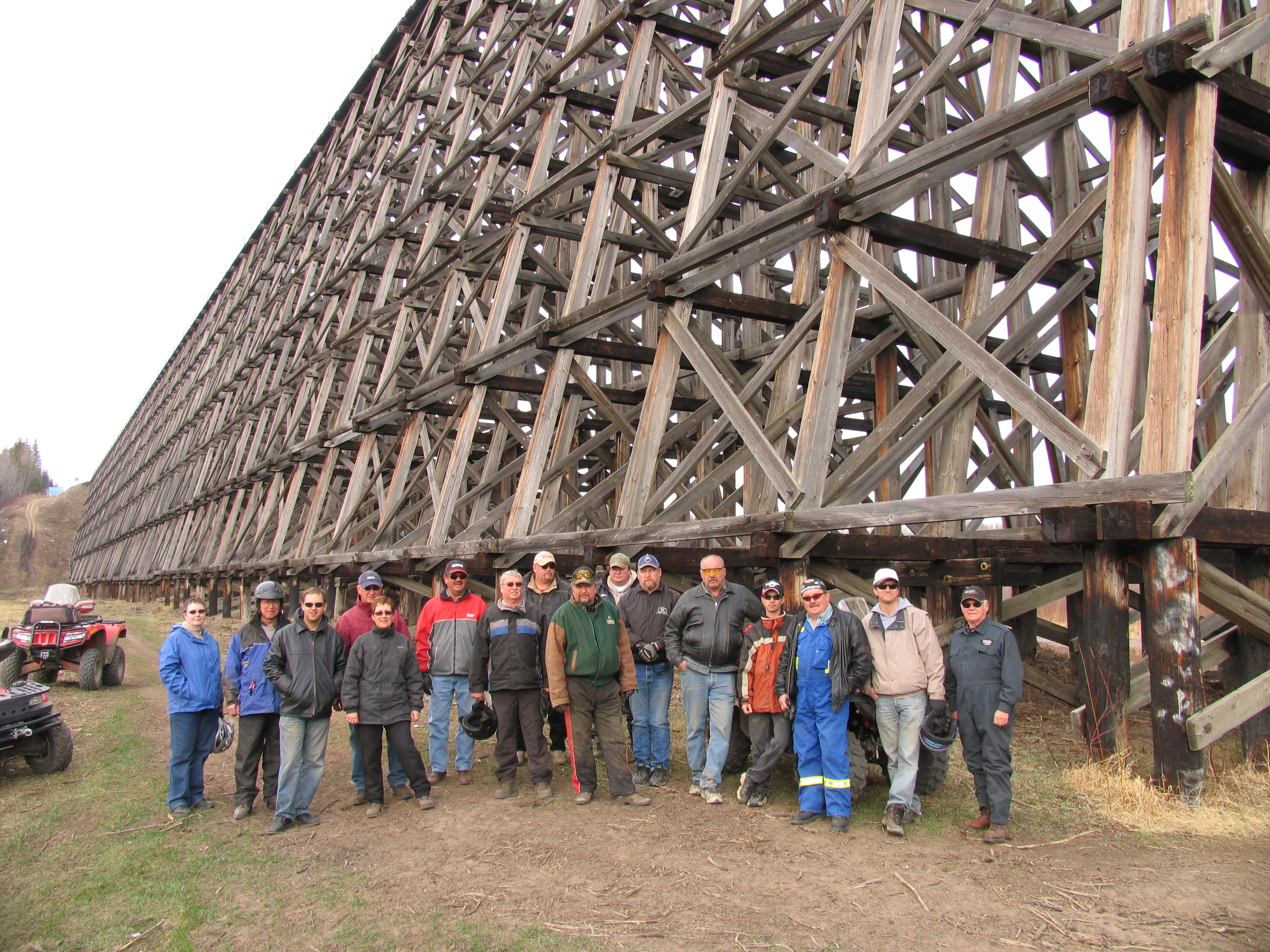 Spring Tour checking out the base of the Cold Lake Trestle
A new federal program caused hectic months of grant writing but at Halloween the federal government approved a Trail Surfacing grant $660,000 and it was soon in progress.
Gerry Bidulock showing the installed signs. 
A small team installed staging areas with new yellow Access signs to help direct traffic within large towns and give users directions between staging areas.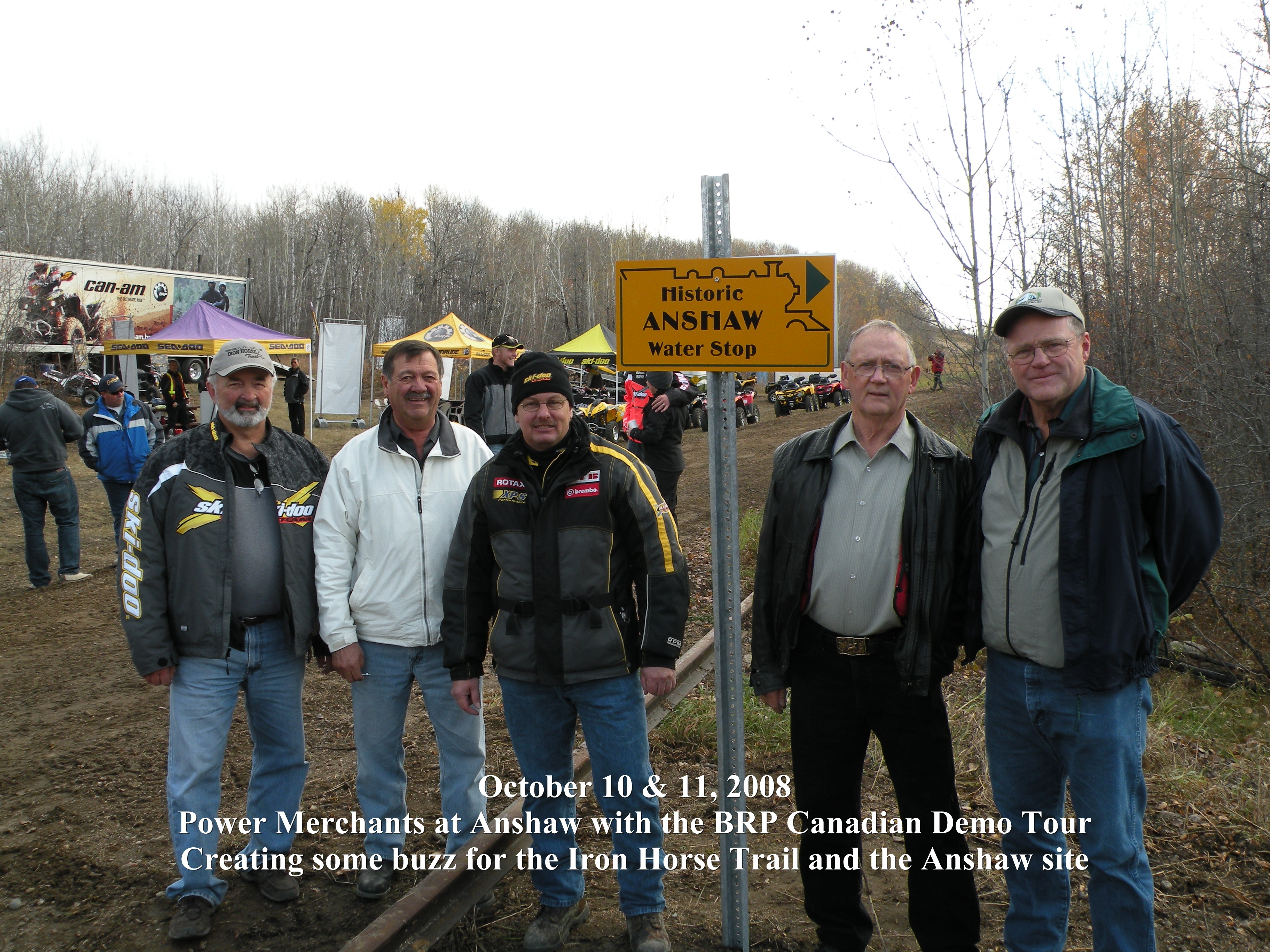 We partnered with Hillside Power Merchants to put on an event at Anshaw event.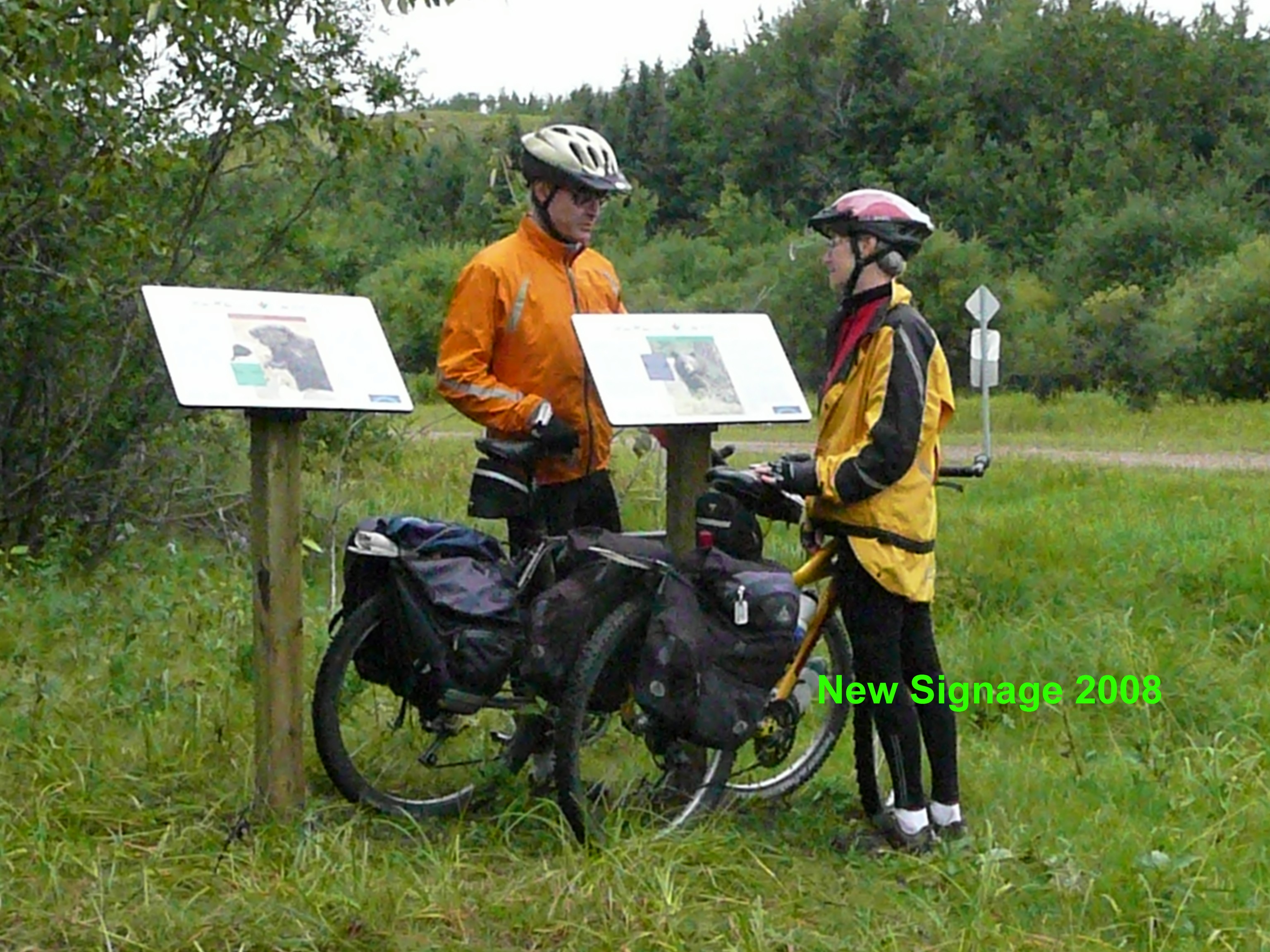 New Trans Canada Trail interpretive signs were installed along the trail.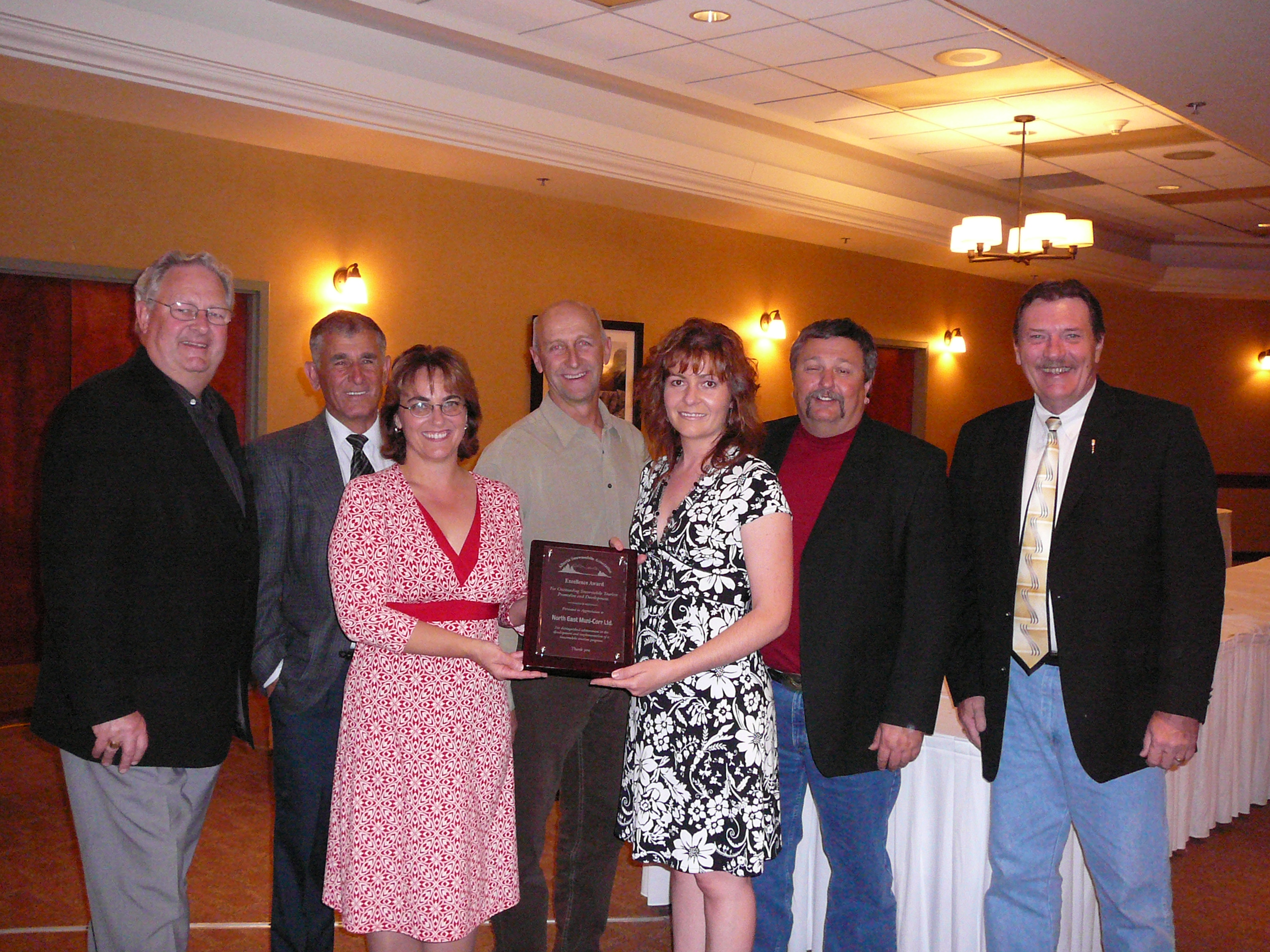 NE Municorr wins Canadian Snowmobile Award of Excellence
Part of our snowmobile group Vern Billey and George Deputat look at the Canadian Snowmobile Excellence Award at the ceremony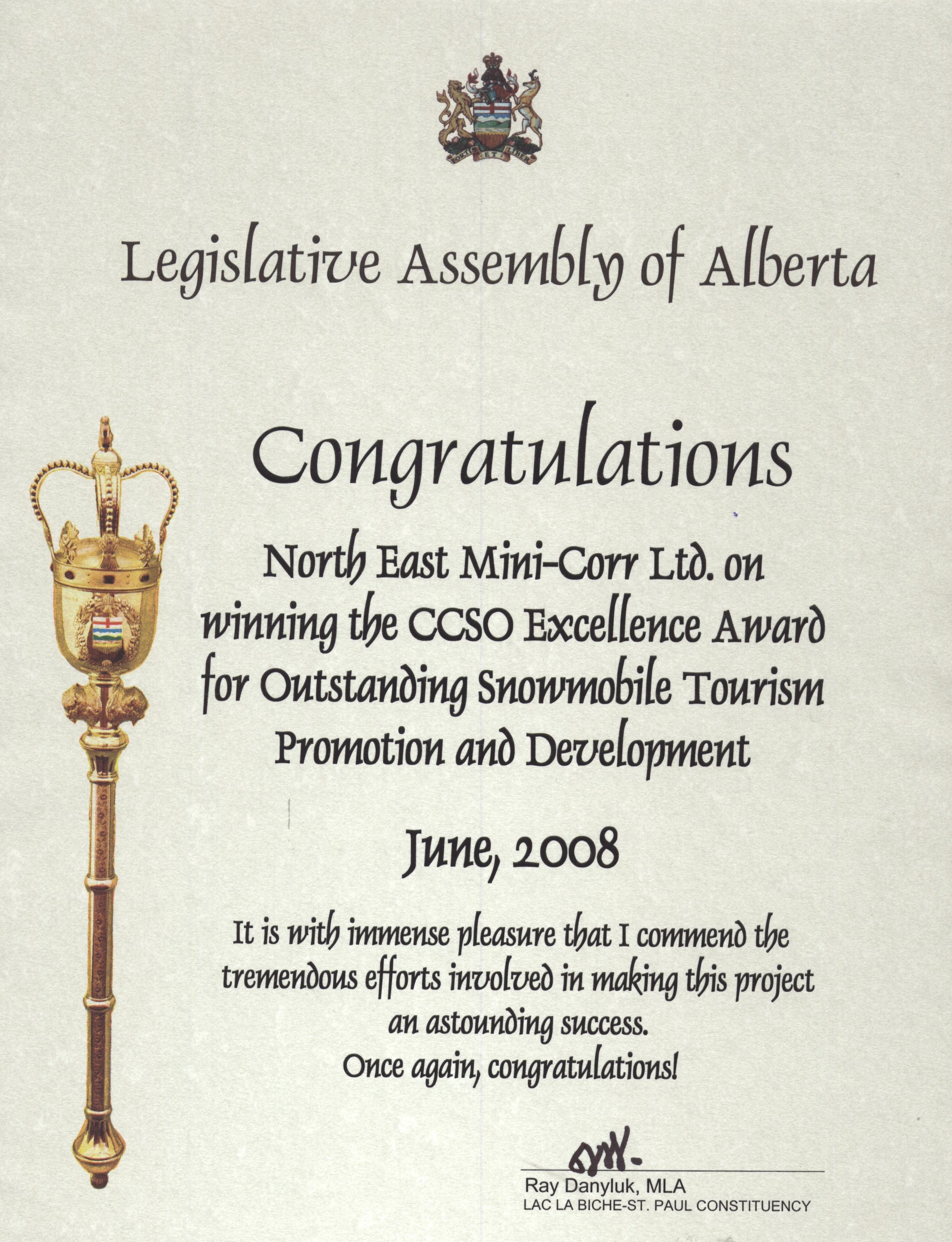 Ray Danyluk congratulates NE Municorr