Spring of 2000
In the spring of 2000 the Abandonment of Elk Point to Wasketneau to Cold Lake line by Raillink was causing quite a bit of news. Riverland Recreational Trail Society got a call from the Trans Canada Trail asking if we were interested in acquiring the line.
Riverland met over supper with the Reeves of the three municipal councils involved; Smoky Lake County, County of St Paul, and the MD of Bonnyville to discuss how this might work.
These municipalities invited other municipalities to join their efforts and began discussing a common bylaws that would control the removal of the rail lines.
Trail support was seen in many of the activities done by enthusiastic volunteers through the spring including a water relay across the country promoted by Trans Canada Trail and done locally by volunteers.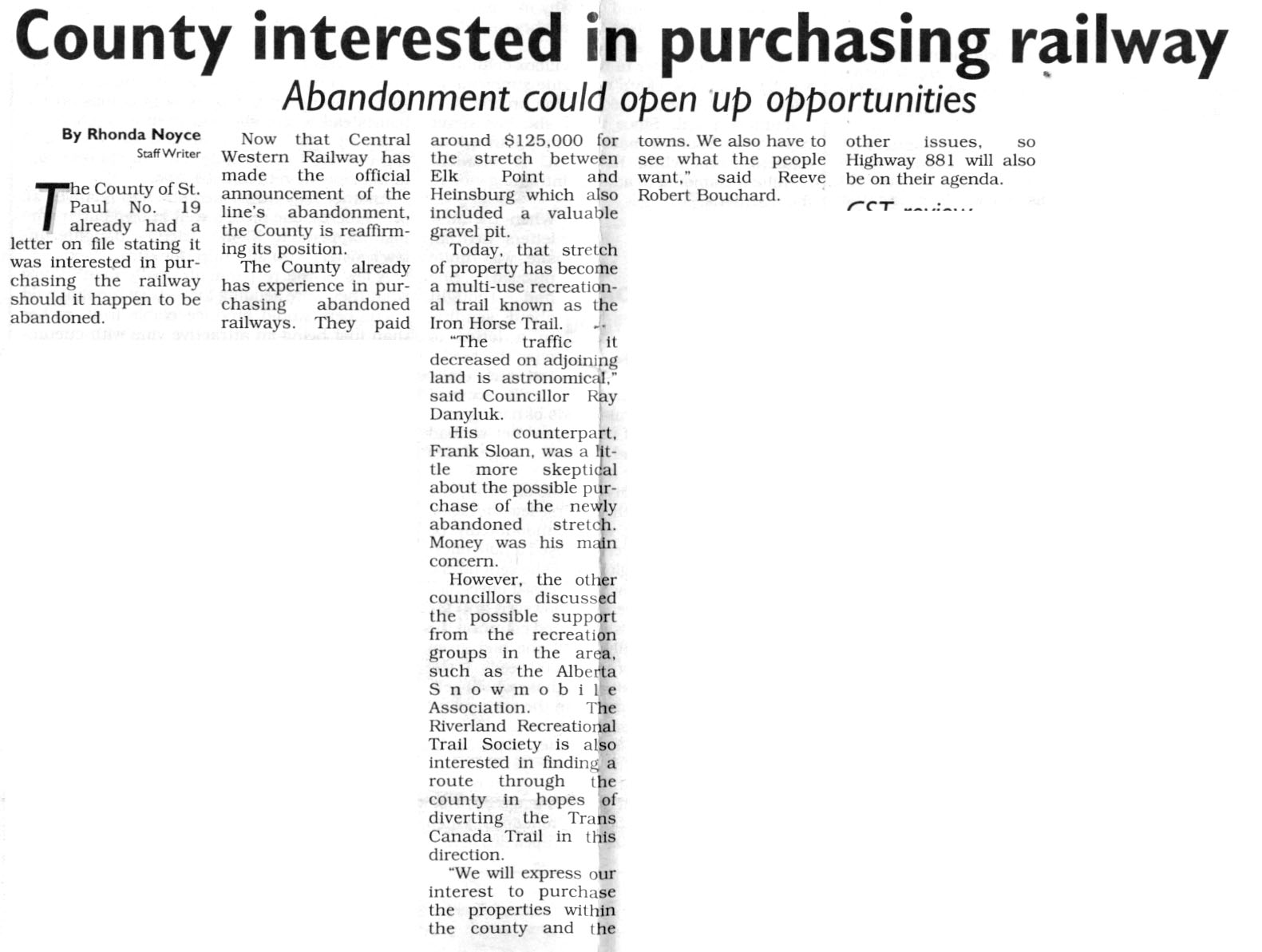 St Paul Journal Februaty 15 p6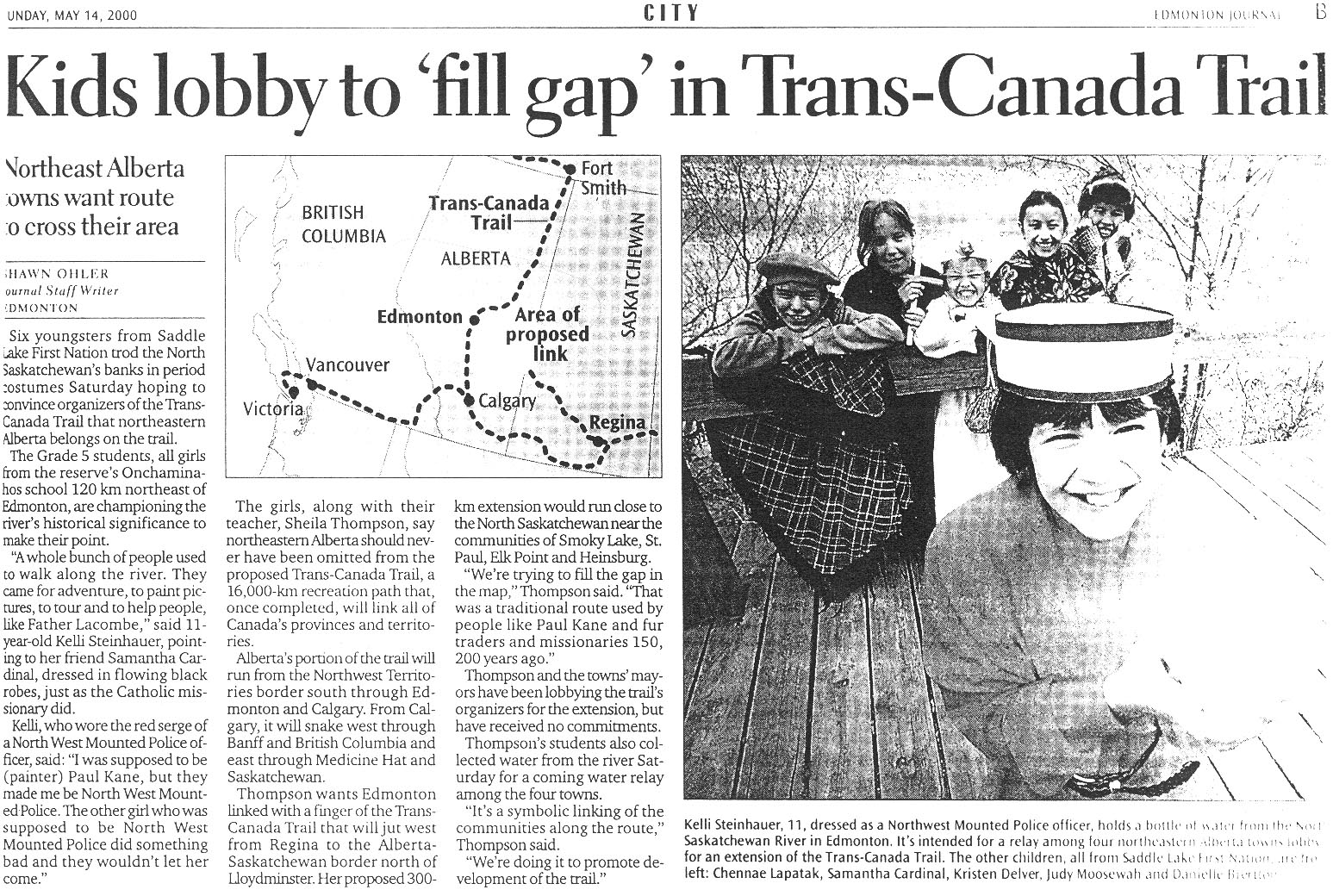 Edmonton Journal May 14 2000 B2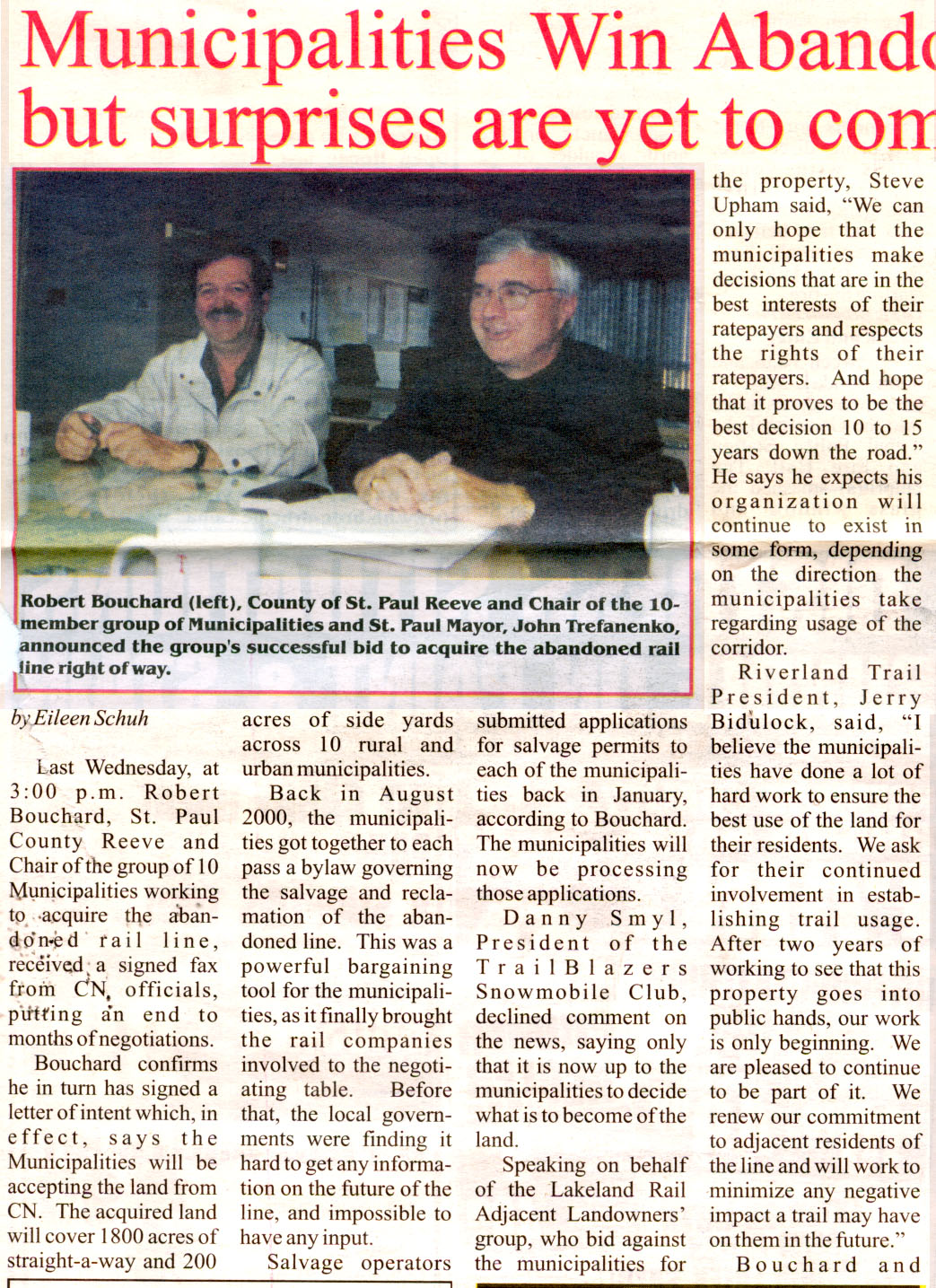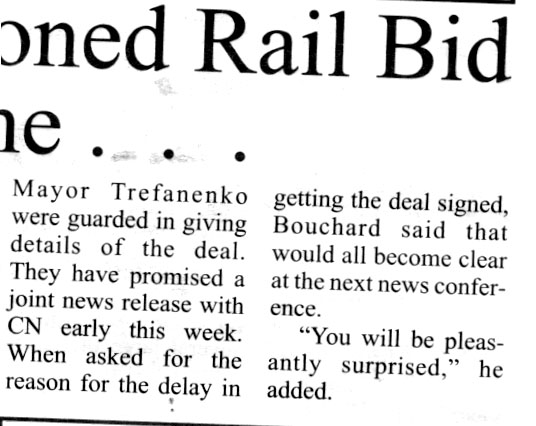 Lakeland Today May 15 2000 P 1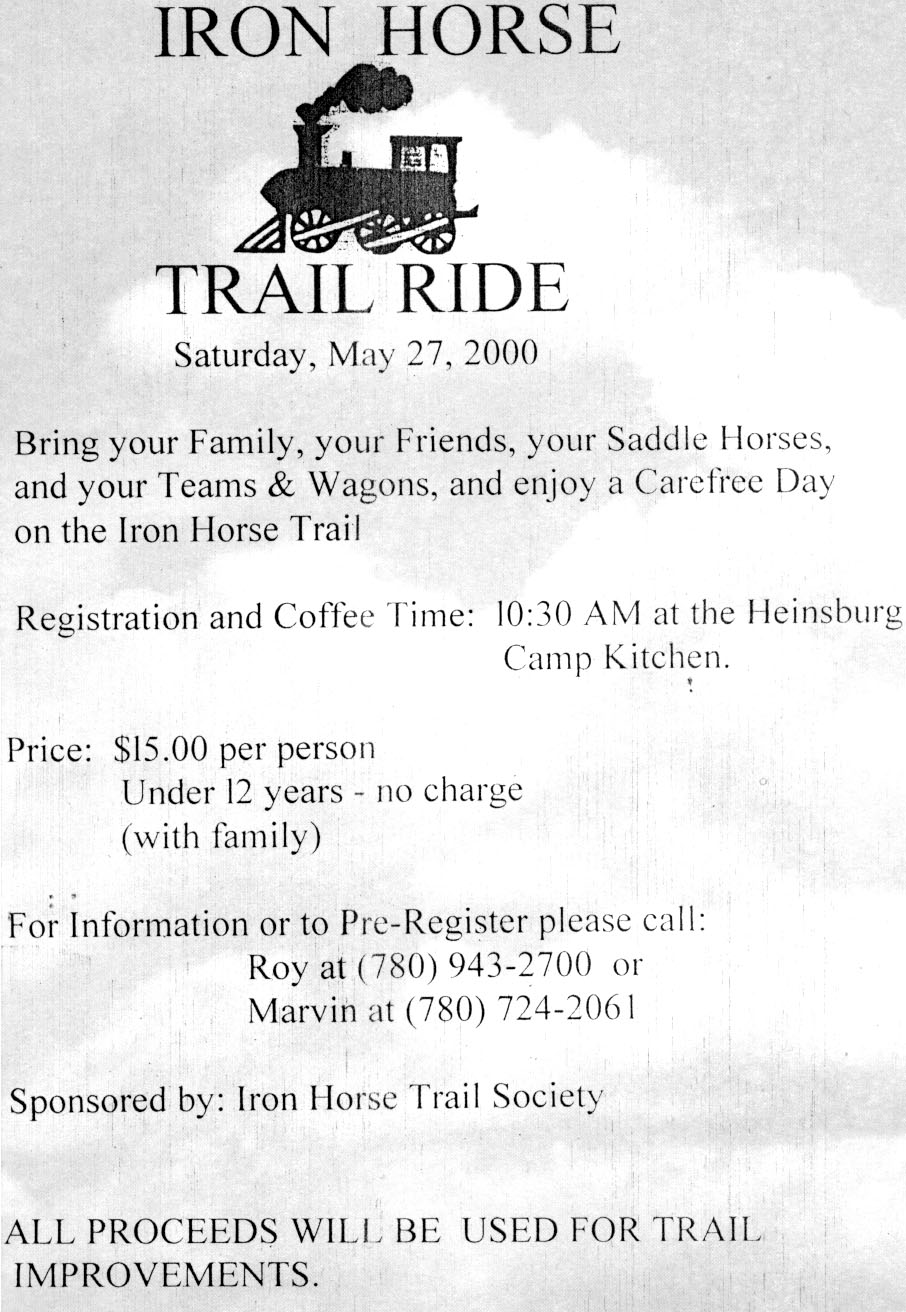 May 27 2000