2007 Completing projects
In 2007 the interior of the Malliag building and the grounds of the staging area were finished. The St Paul staging area, fish pond, and campground was completed. A David Thompson Challenge re-enacting the 1967 Canadian Centennial Canoe Race travelled through our area and we used it to help promote some projects. An Alto Award to RRTS was awarded from AB Tourism.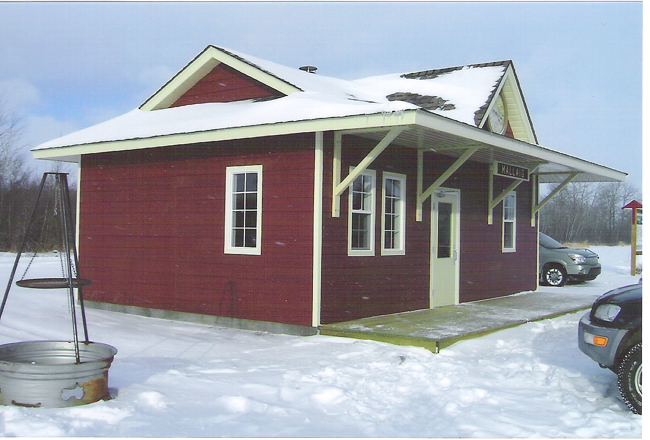 Mallaig Staging Area building
The main gate in St Paul Staging area goes in
Some construction like small bridge re-decking in Smoky Lake County was done. We had a B&R truck painted with some Iron Horse Trail Promotional signage. We finished revised staging area signage. 
Alberta Trailnet loaned us a small promotional trailer for attending local events.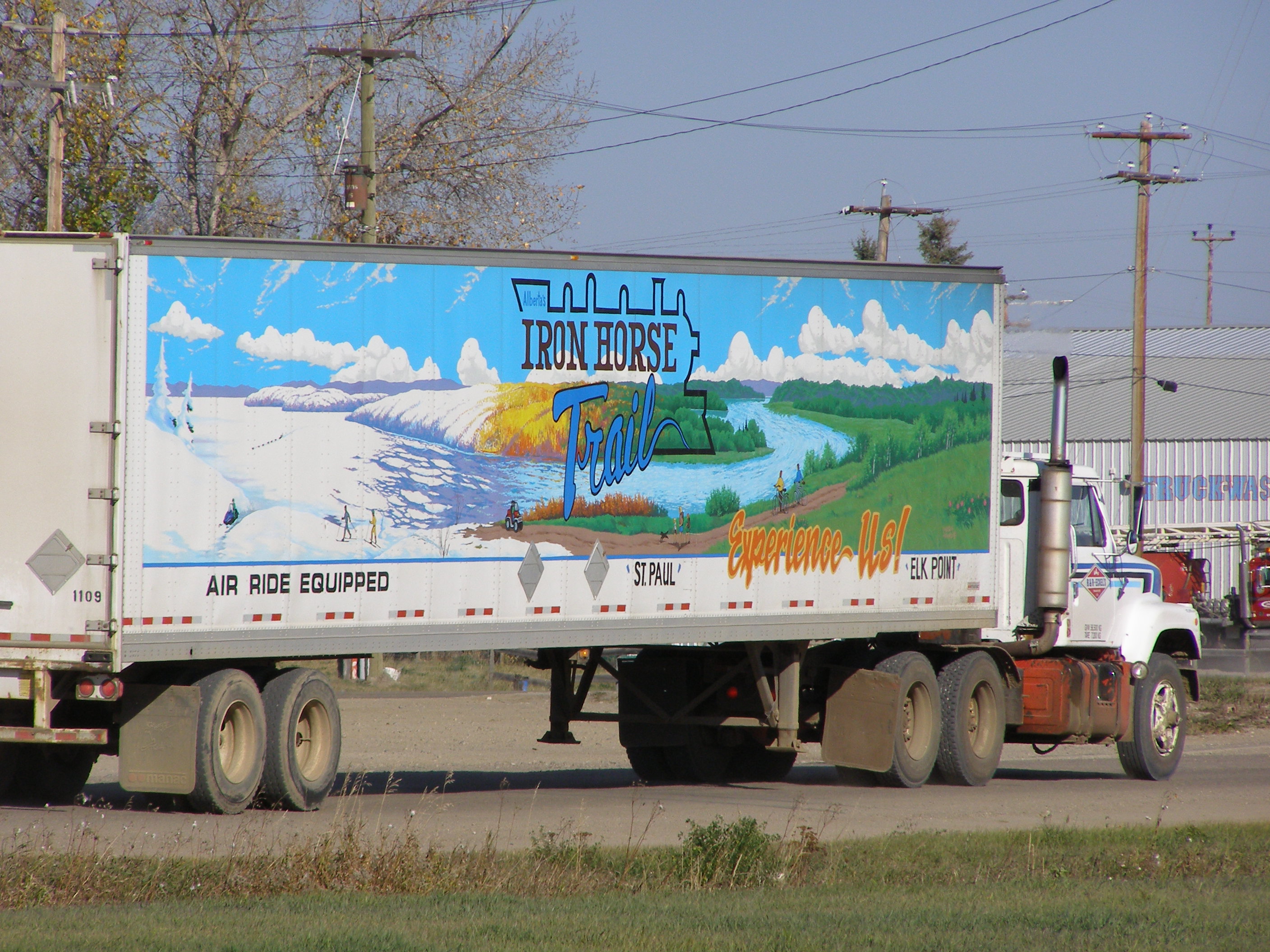 B & R Promotional Sign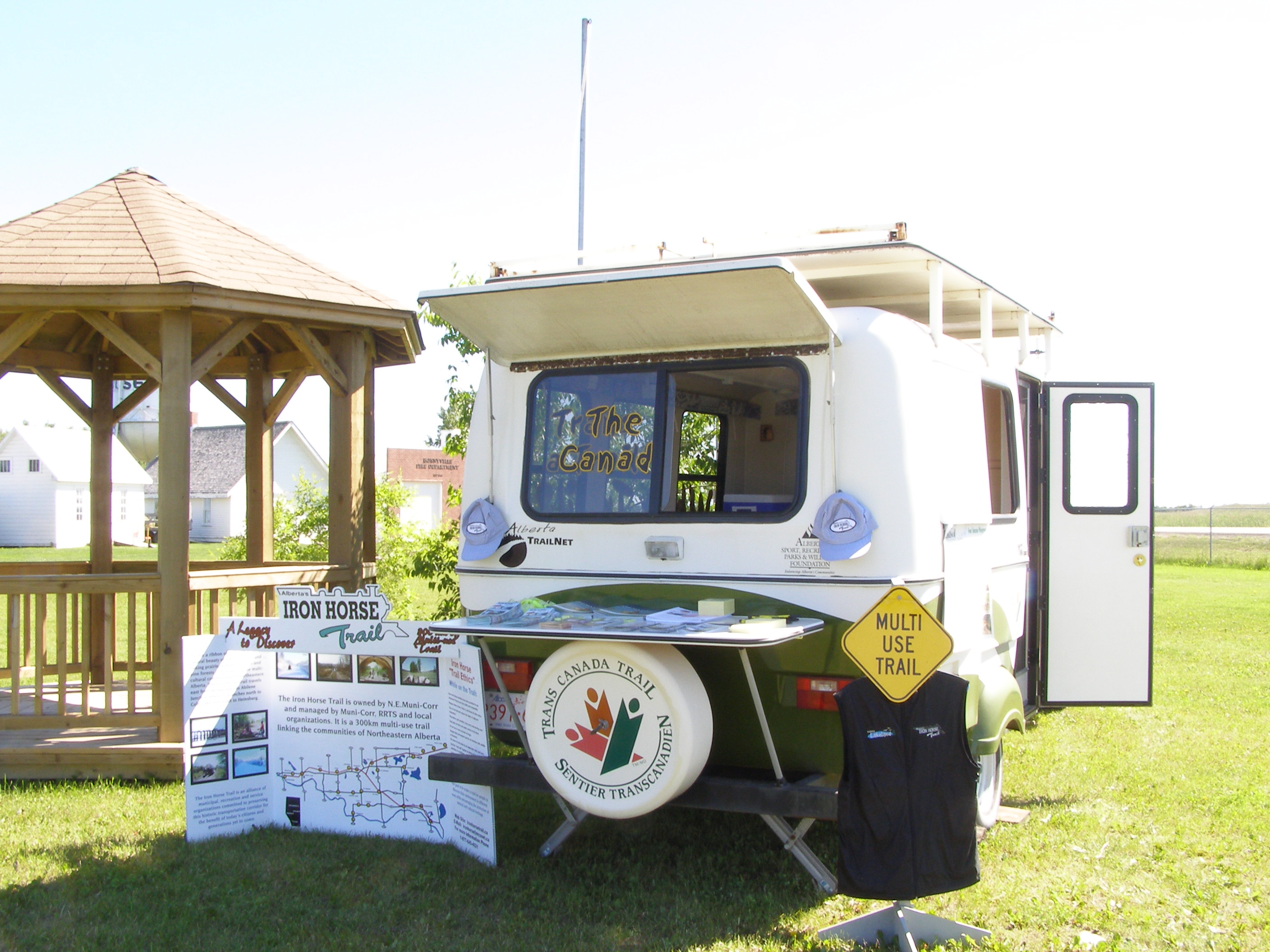 AB Trailnet Promotional Trailer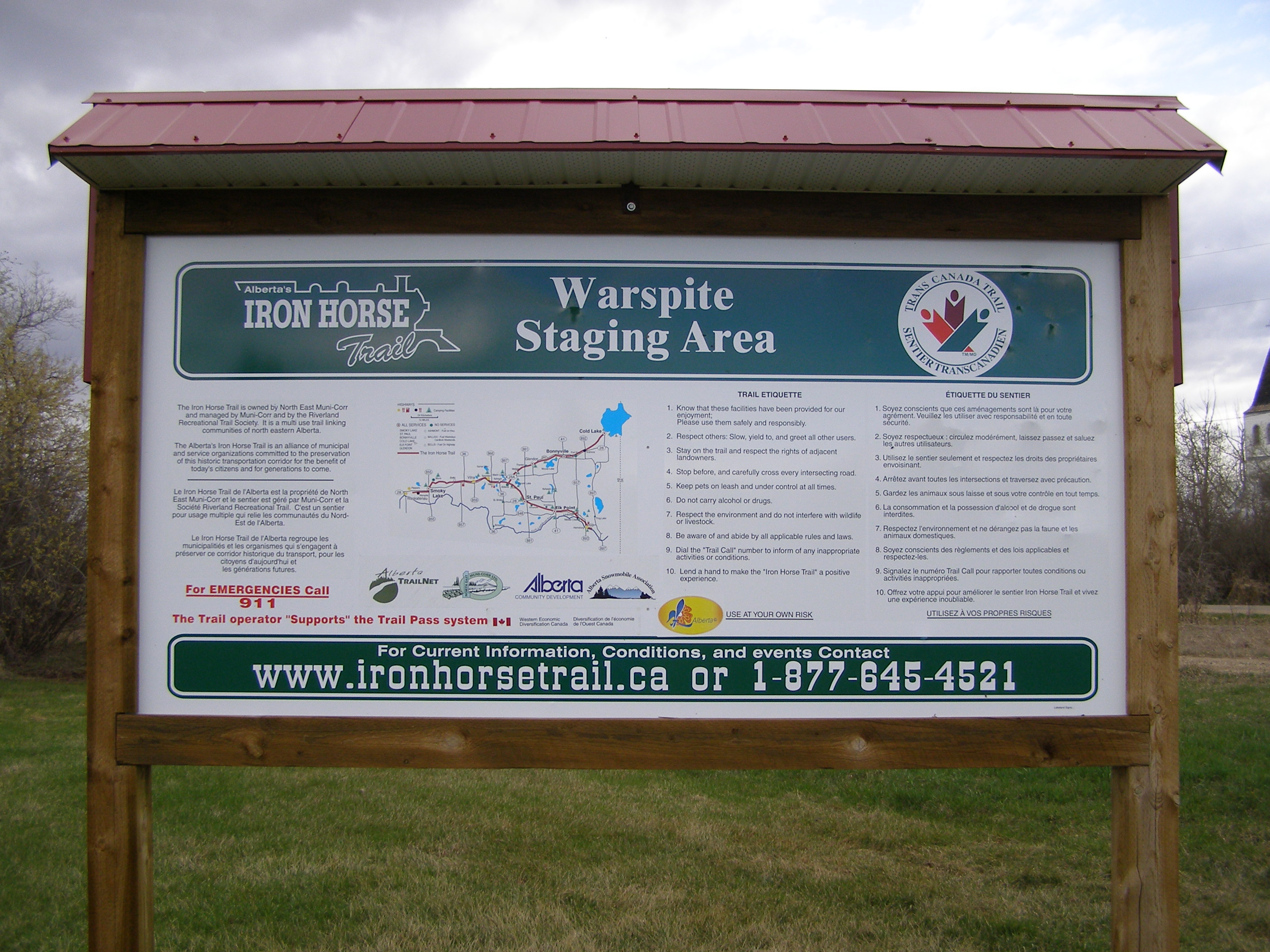 Roof Cap Project on Signs Completed
Our AGM at Boscombe Hall featured rising star Brett Kissel and was a great reunion of many volunteers.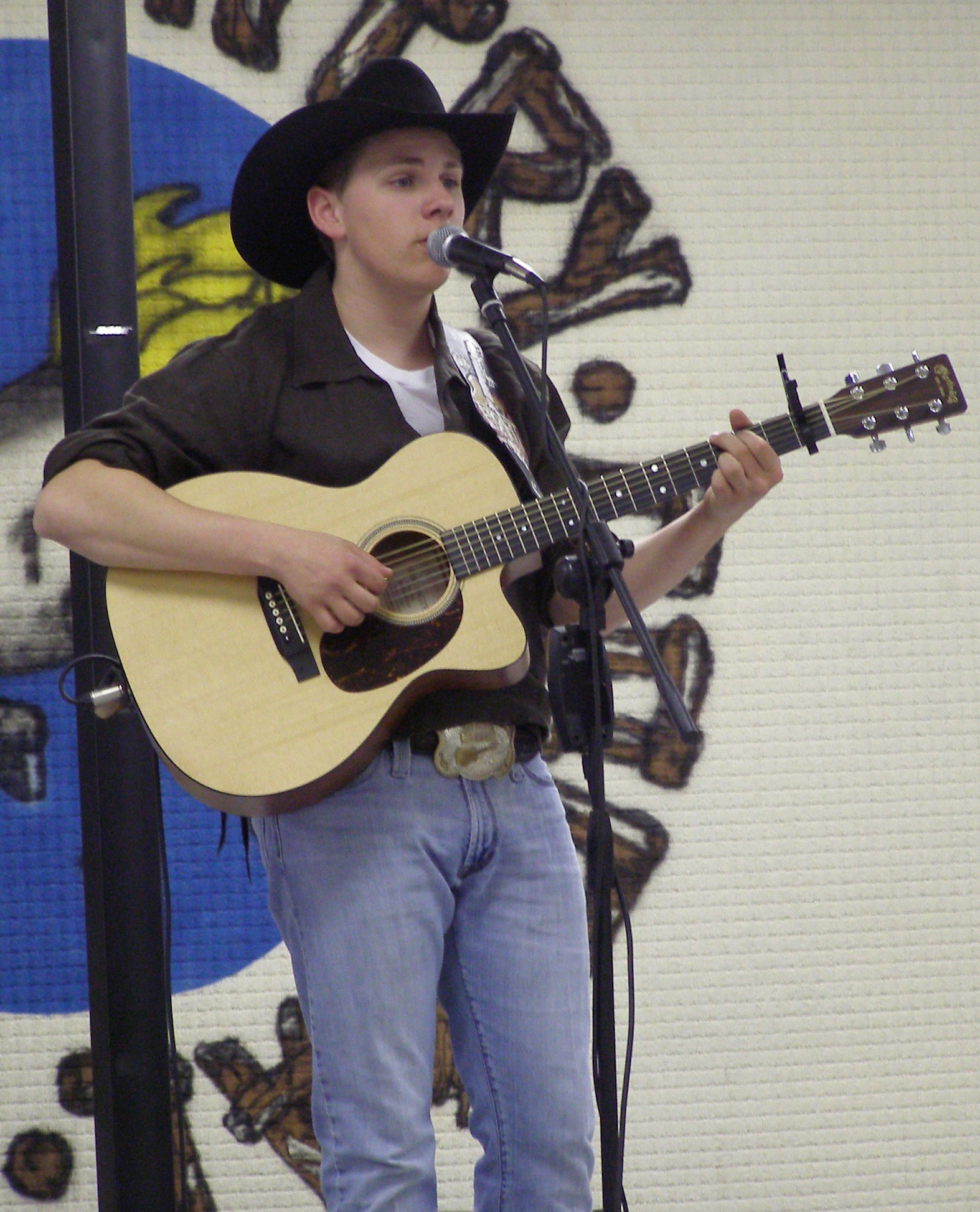 Brent Kissel entertaining the AGM Crowd
AGM reunites volunteers