Our work in 2019 focused on maintenace and delaing with water issues. Our main new project was getting a building built around an old boiler used to resteam trains near the Abilene Junction that splits the IHT into 3 trails.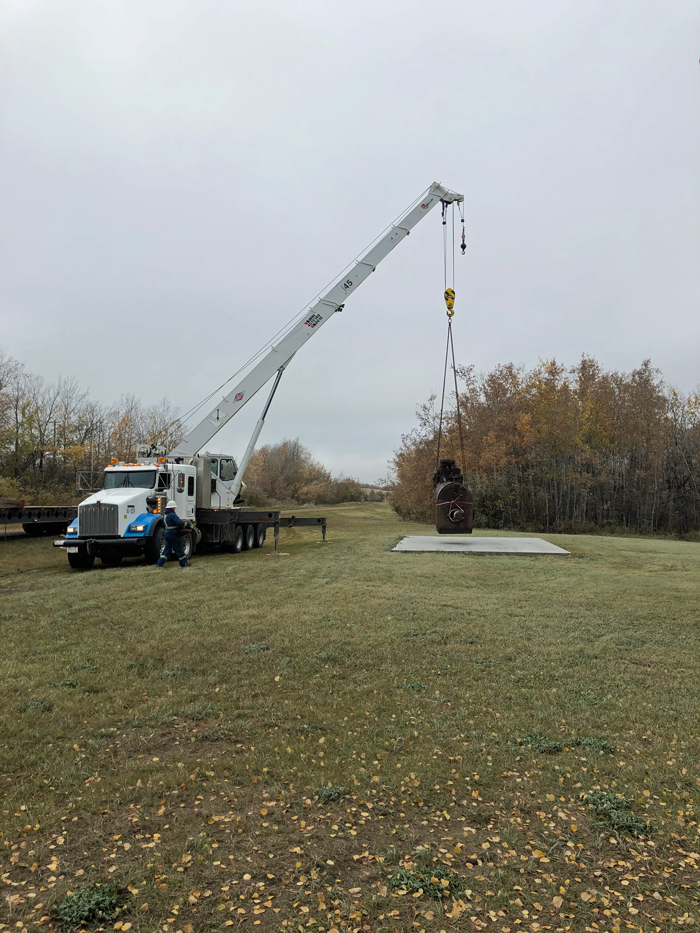 Transporting the boiler and unloading it on the pad.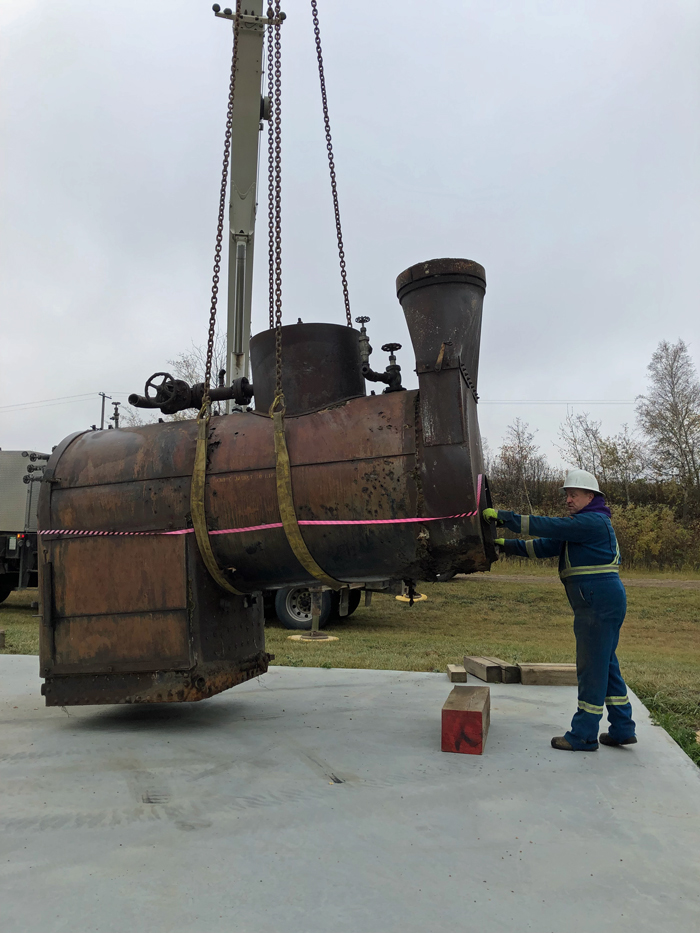 Putting the in the exact place it is needed.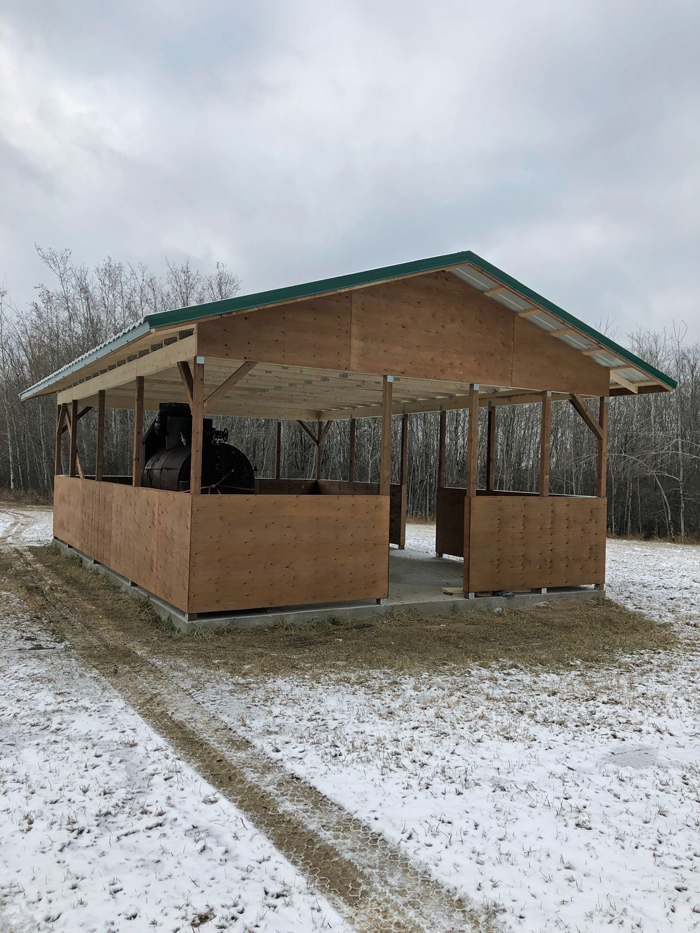 The new building was built around the boiler just as winter set in.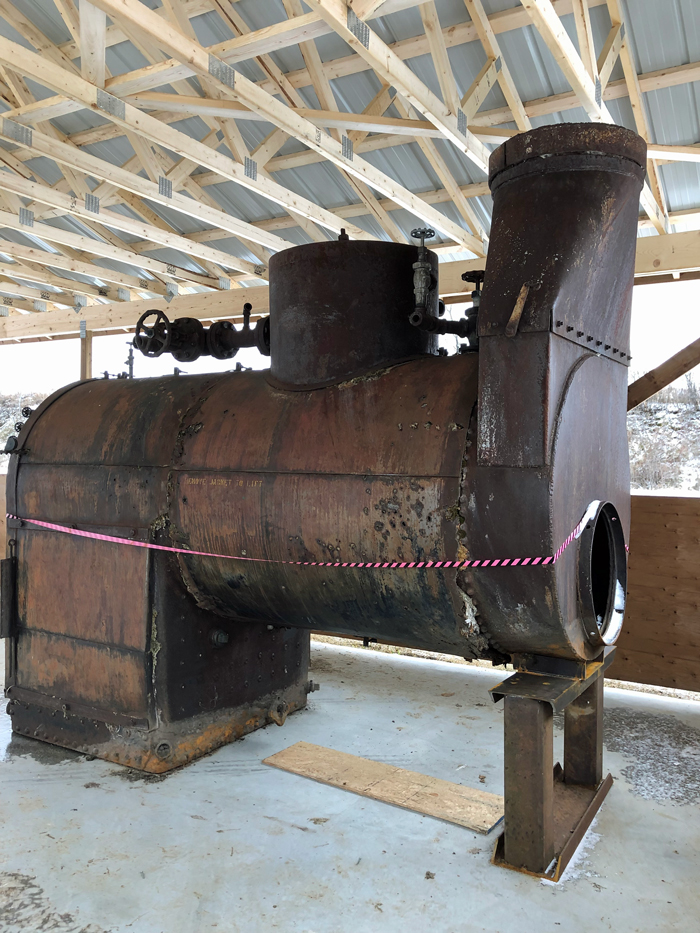 Boiler inside the building. Interpretive signage and enhancements to follow in 2020