2005 Construction
In 2005 construction was getting done very quickly. In major Staging Areas the Infrastructure was nearing completion. A new Cold Lake Building started, most of the major signage in and a plan was started to upgrade this signage.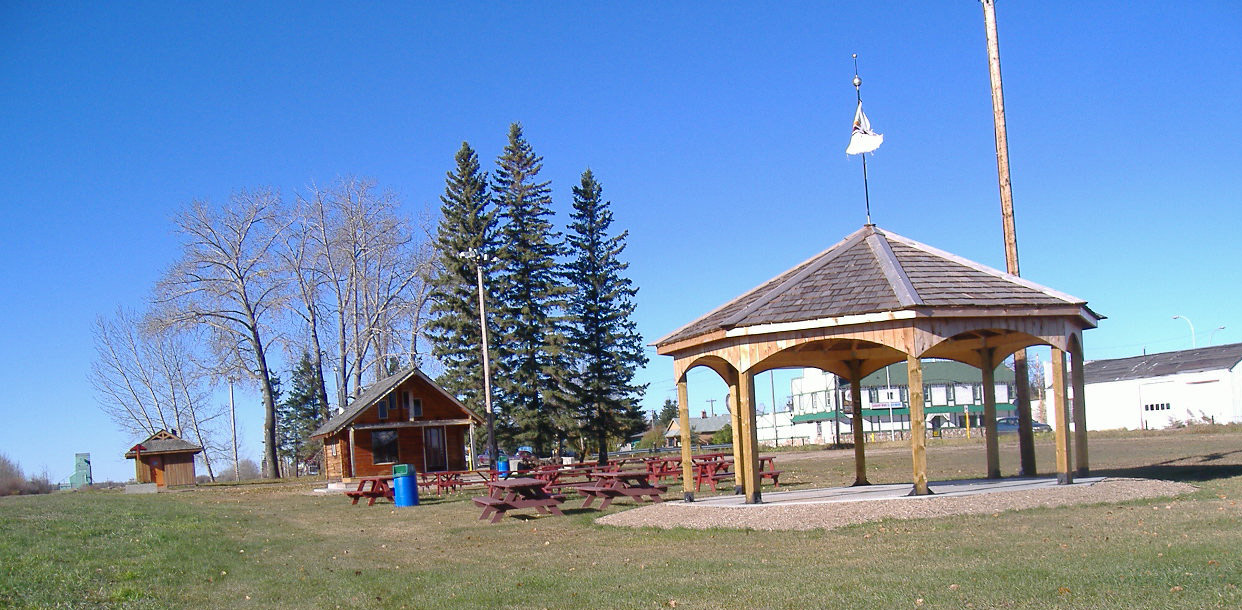 Elk Point's Staging Area with Log Cabin, Gazebo and toilets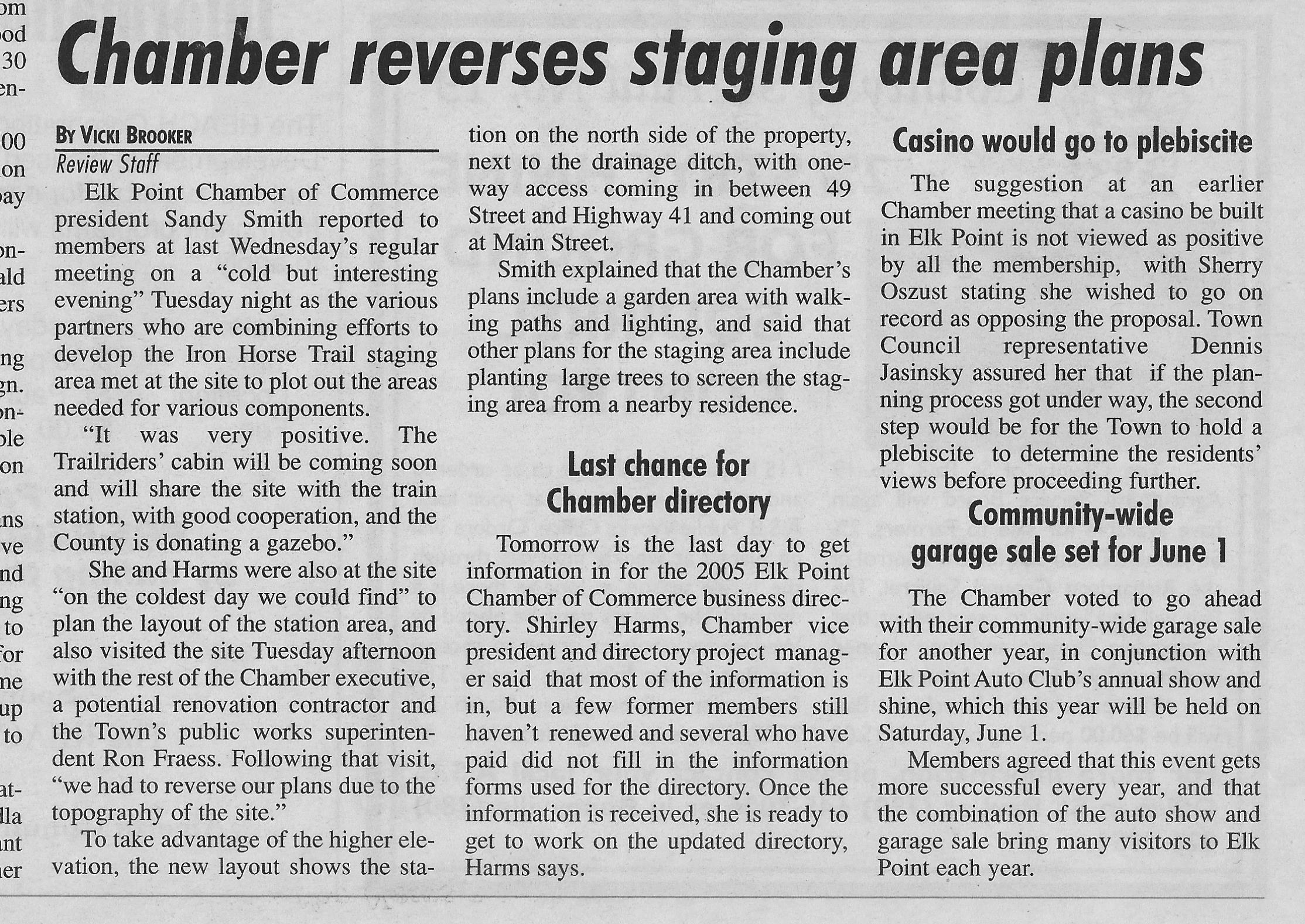 Elk Point Review

Alberta Centennial funds went into construction of the Ashmont Gazebo, the Mallaig building, and an Elk Point Gazebo working with these communities. In Elk Point the snowmobile group move a log cabin into the staging area to complement Chamber's the train station and serve as a trail meeting place.  In St Paul a striking new entrance sign was erected in a rapidly developing camping and staging area. In Glendon we helped resolve some dust control issues. Rural toilets in the shape of grain elevators were built and installed. A TCT GPSs trail work crew came through our area and GPSed various parts of the trail. 
Tours were organized for various groups. A Centennial Relay came through in July and a Metis Centennial Wagon Trek recreated some early historical transportation using the IHT. In the fall a large political event saw a visit by Ralph Klein to see the trail as part of a Premier's Event in St Paul. In Cold Lake the Iron Horse Grooming Foundation showed its new groomer to open part of the Trans Canada Snowmobile Trail.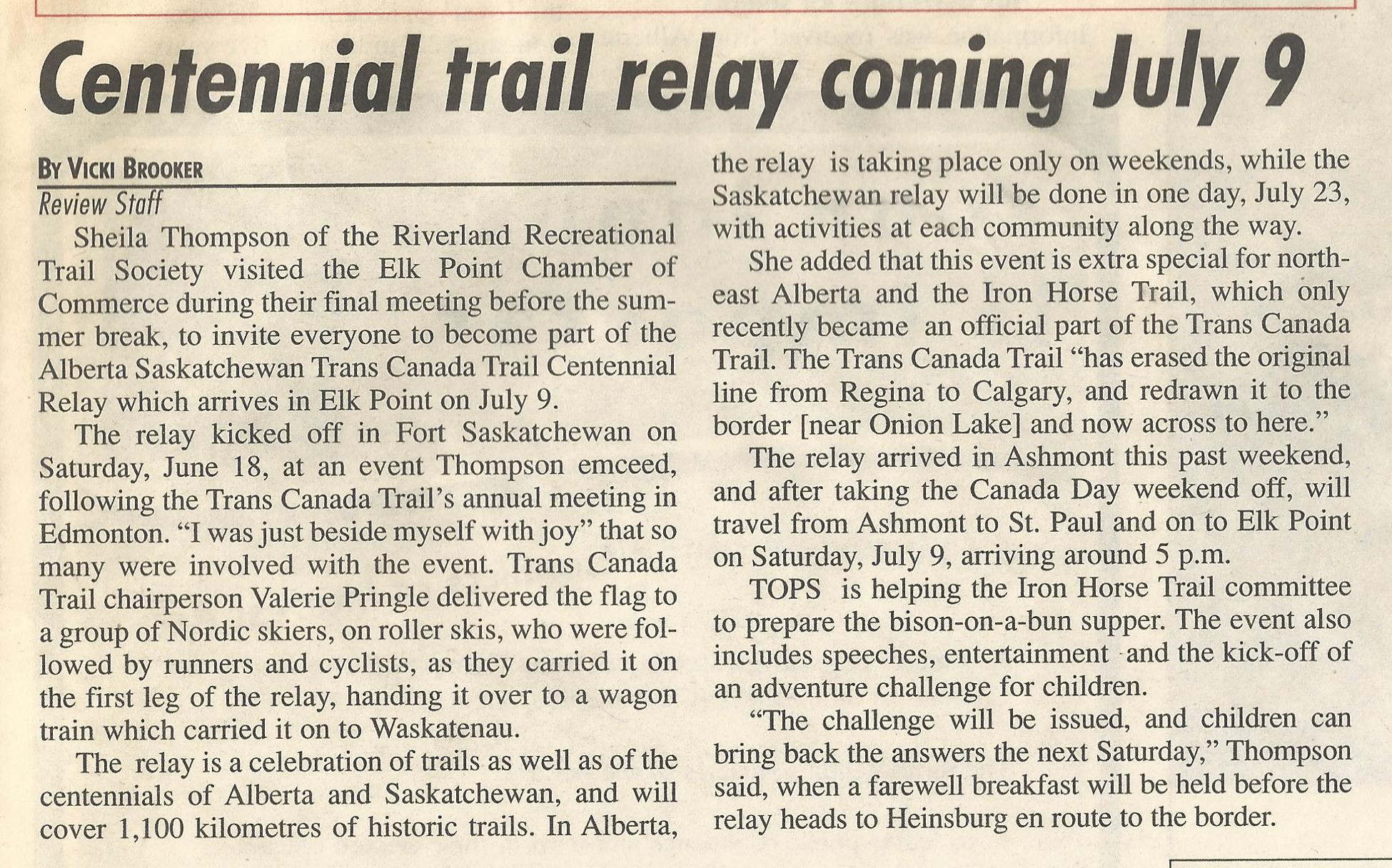 Elk Point Review July 9 2005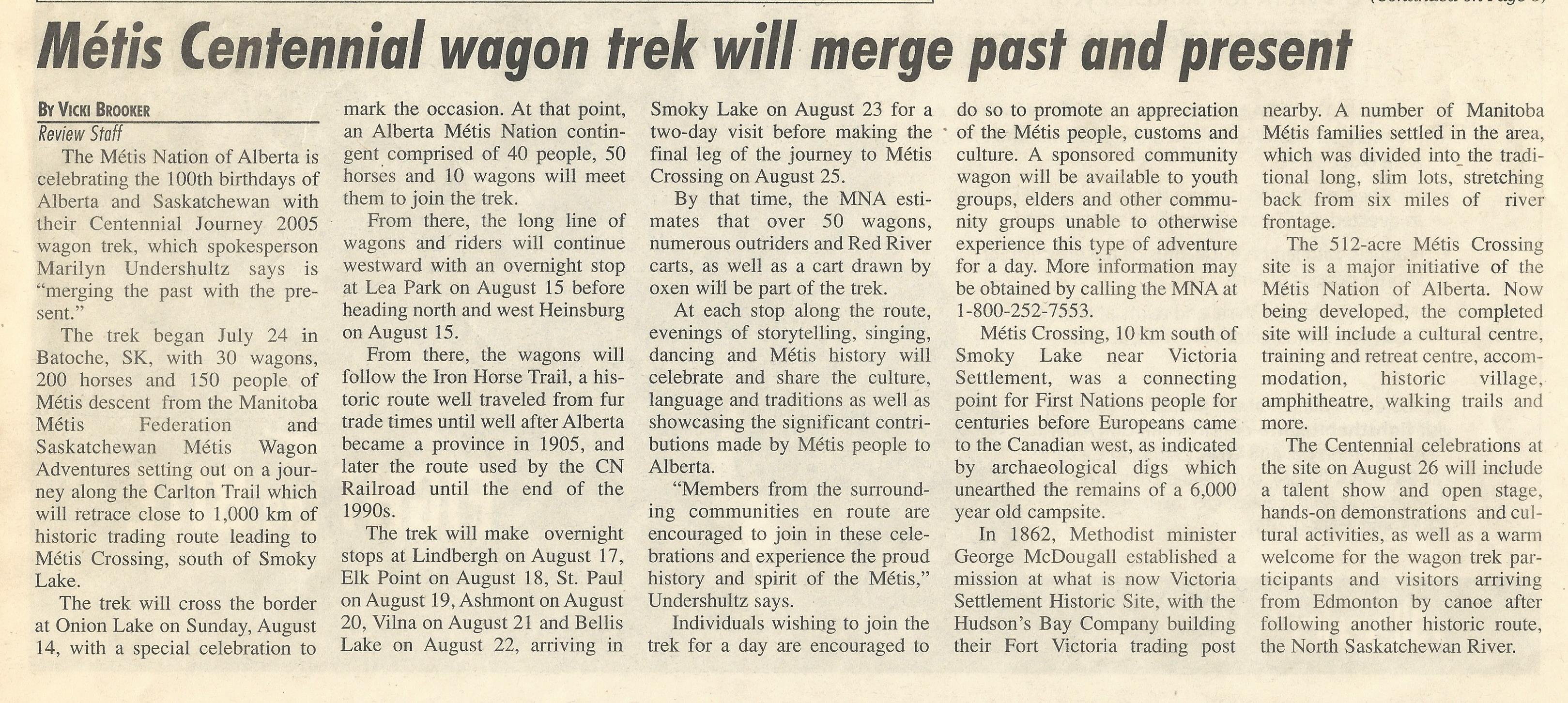 Elk Point Review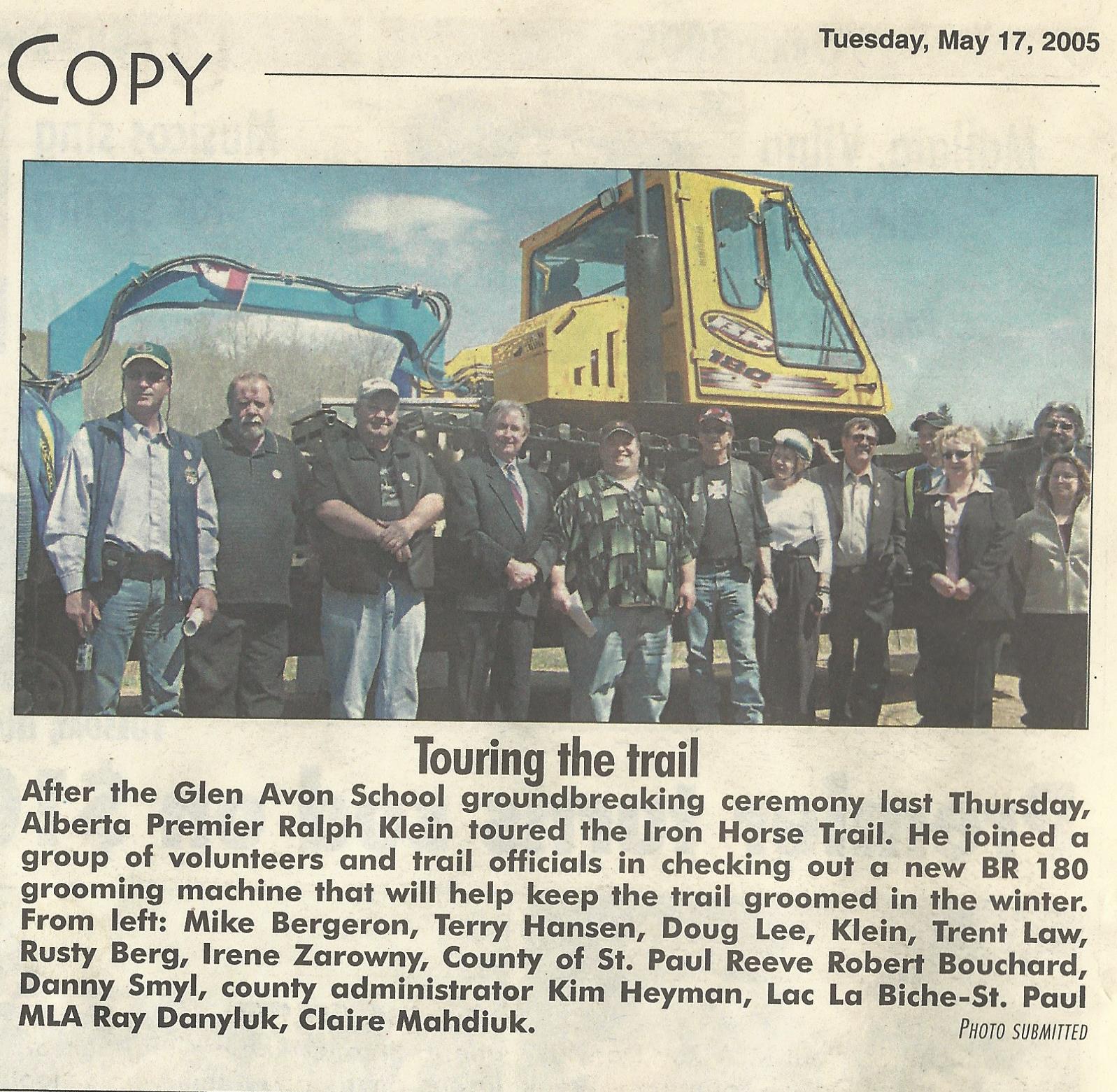 St Paul Journal May 2005
We moved ahead in other developments. Our logo was trademarked after a long process. A youth survey completed in Cold Lake to complete a grant. We worked with other historical groups to start a Regional Museum Association.
With NE Municorr we developed common noise and speed bylaws planned for all ten municipalities.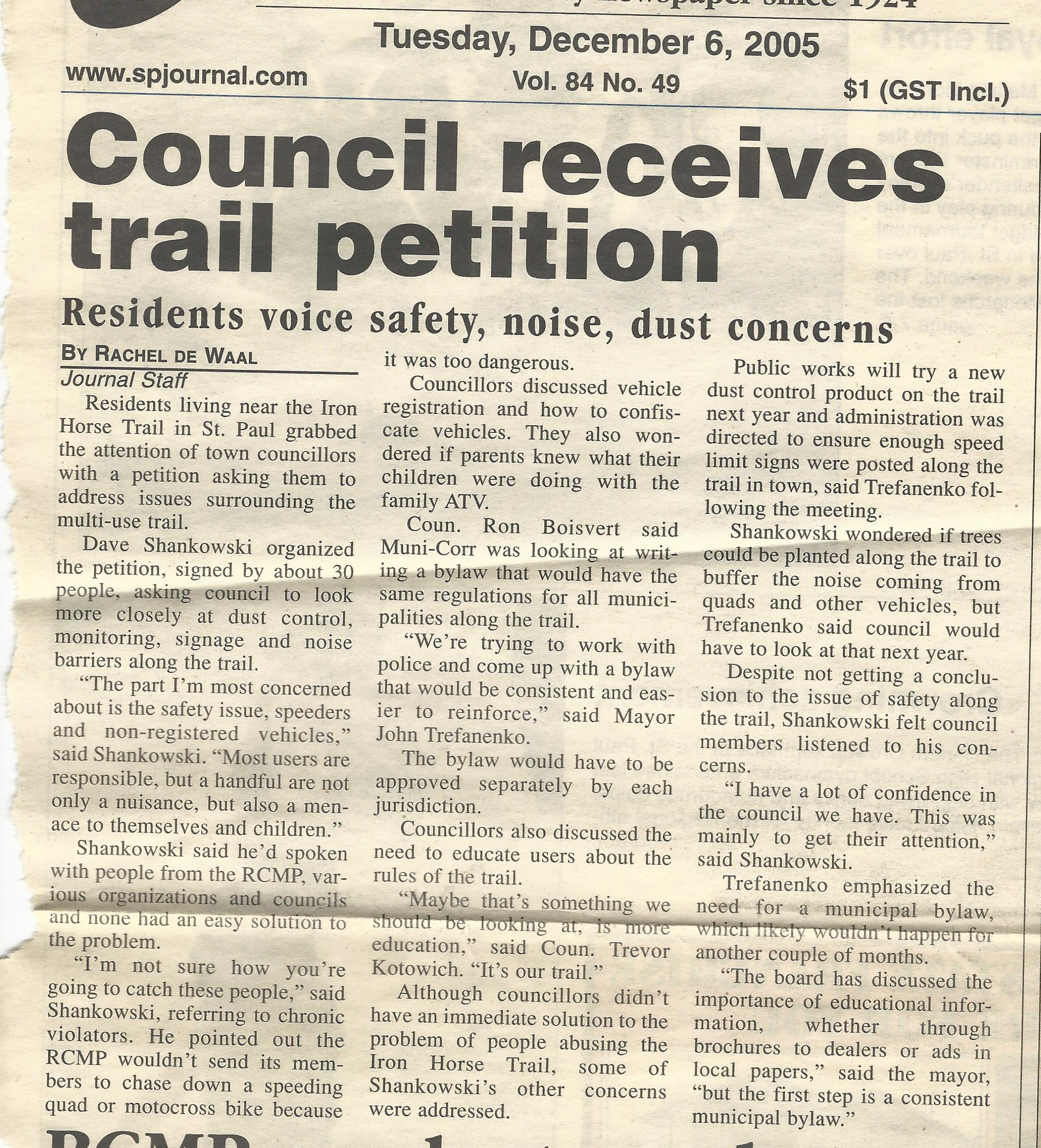 St Paul Journal 2005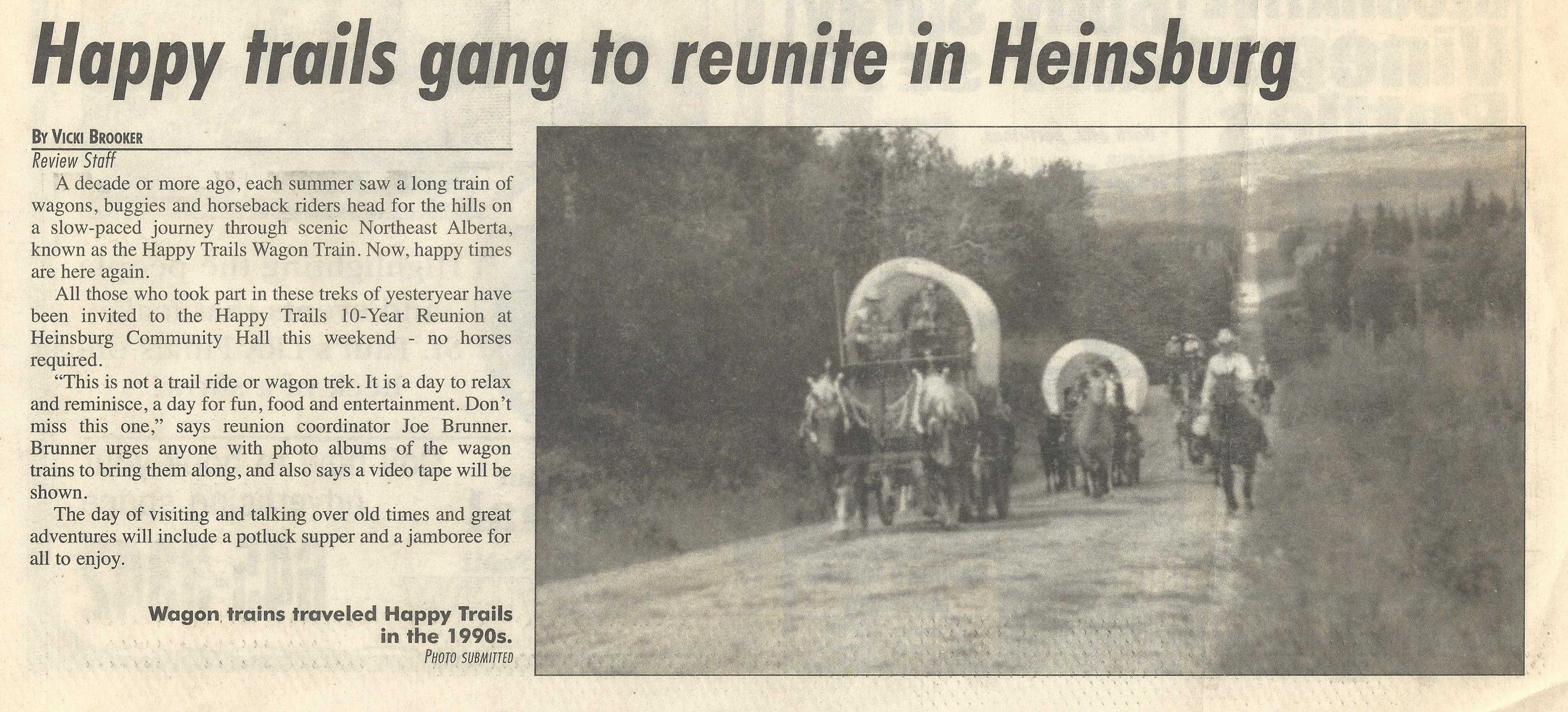 Elk Point Review