In additon to the various tours we helped stage 2008 continued the tradition of wagon trail events.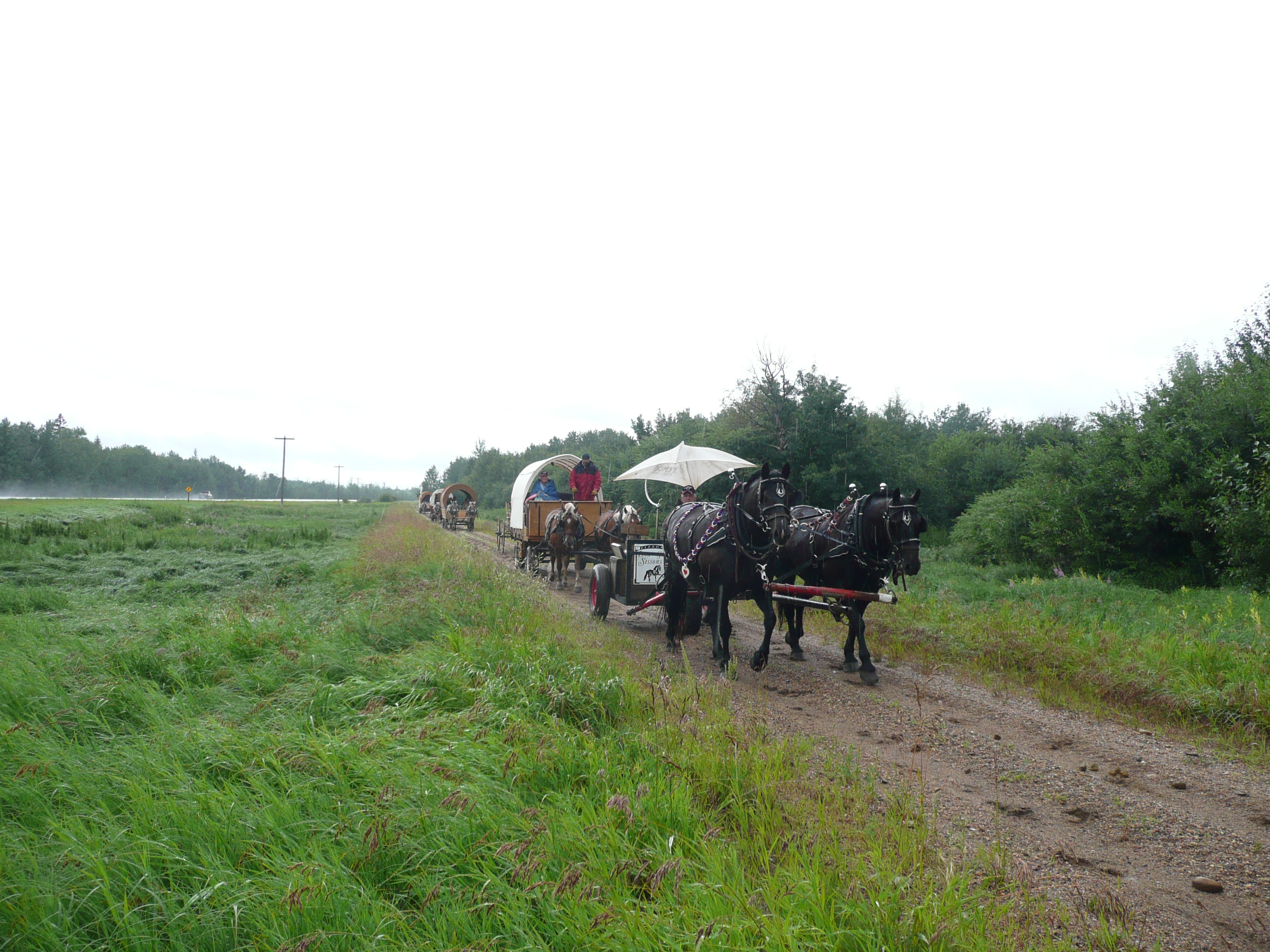 A wet July 30 waggon train goes down the trail. 
George Wayne's rig on the trail
History comes alive as Alberta Heritage holds meeting in Heinsburg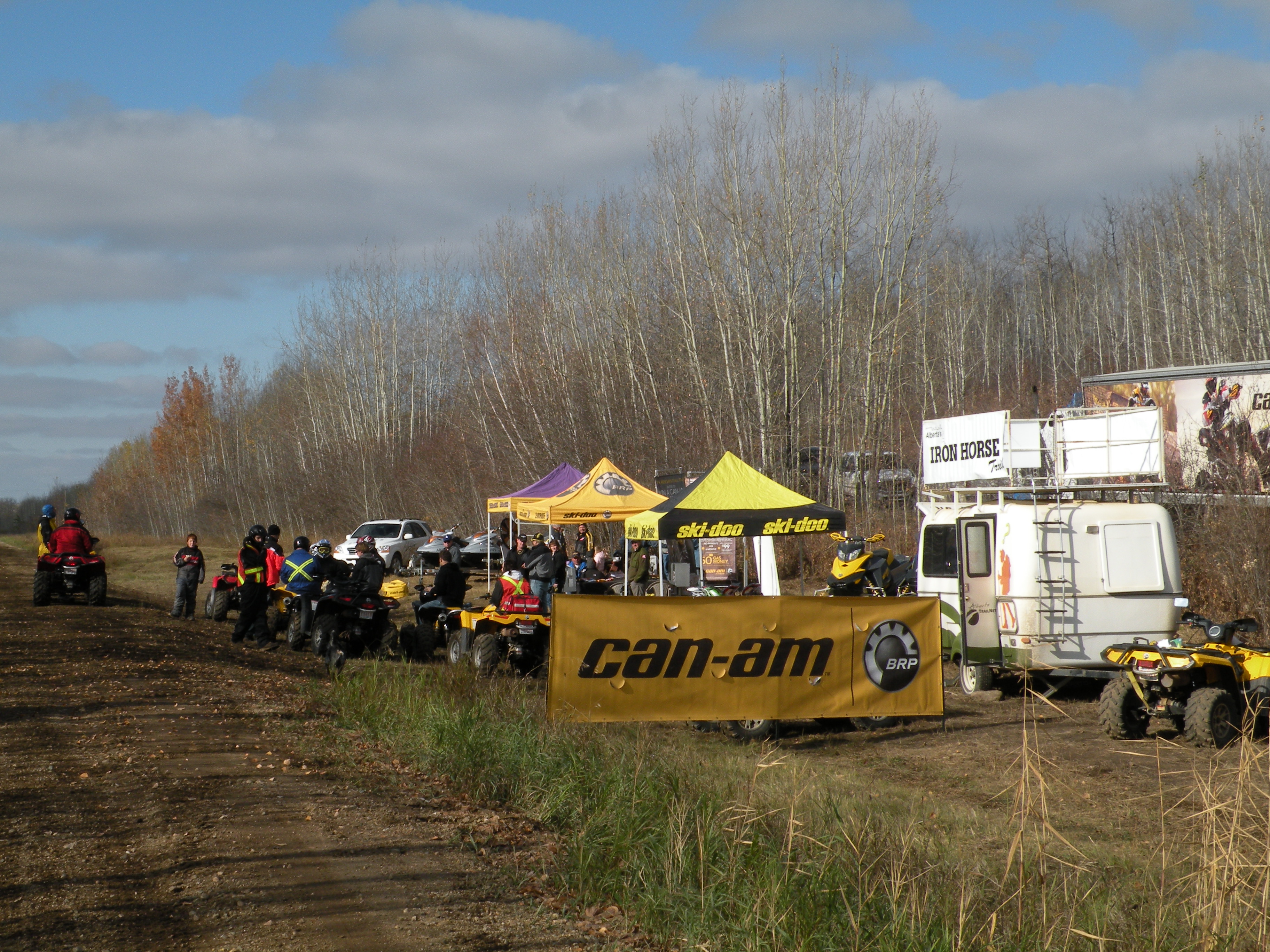 Canam event opening the Anshaw site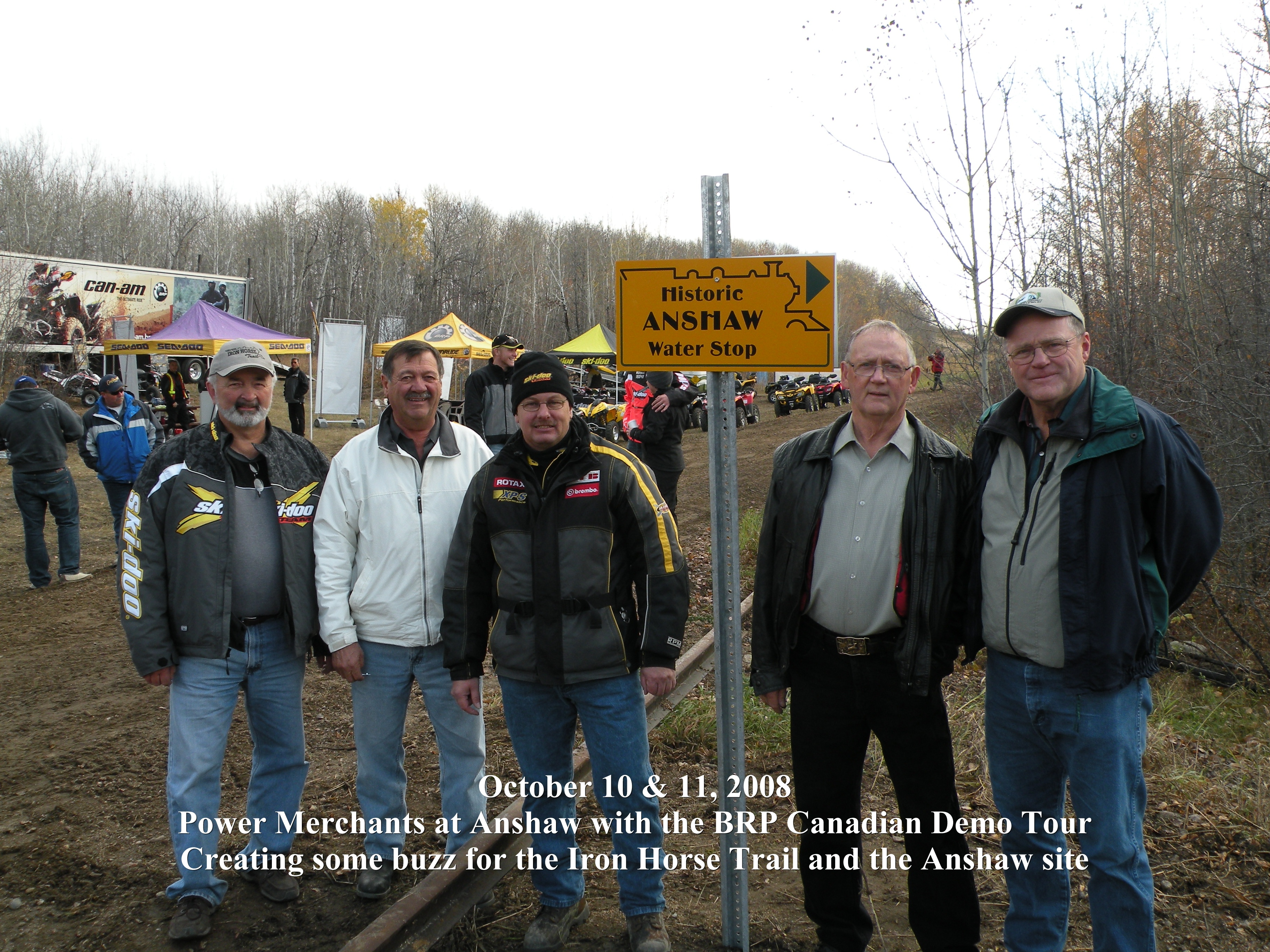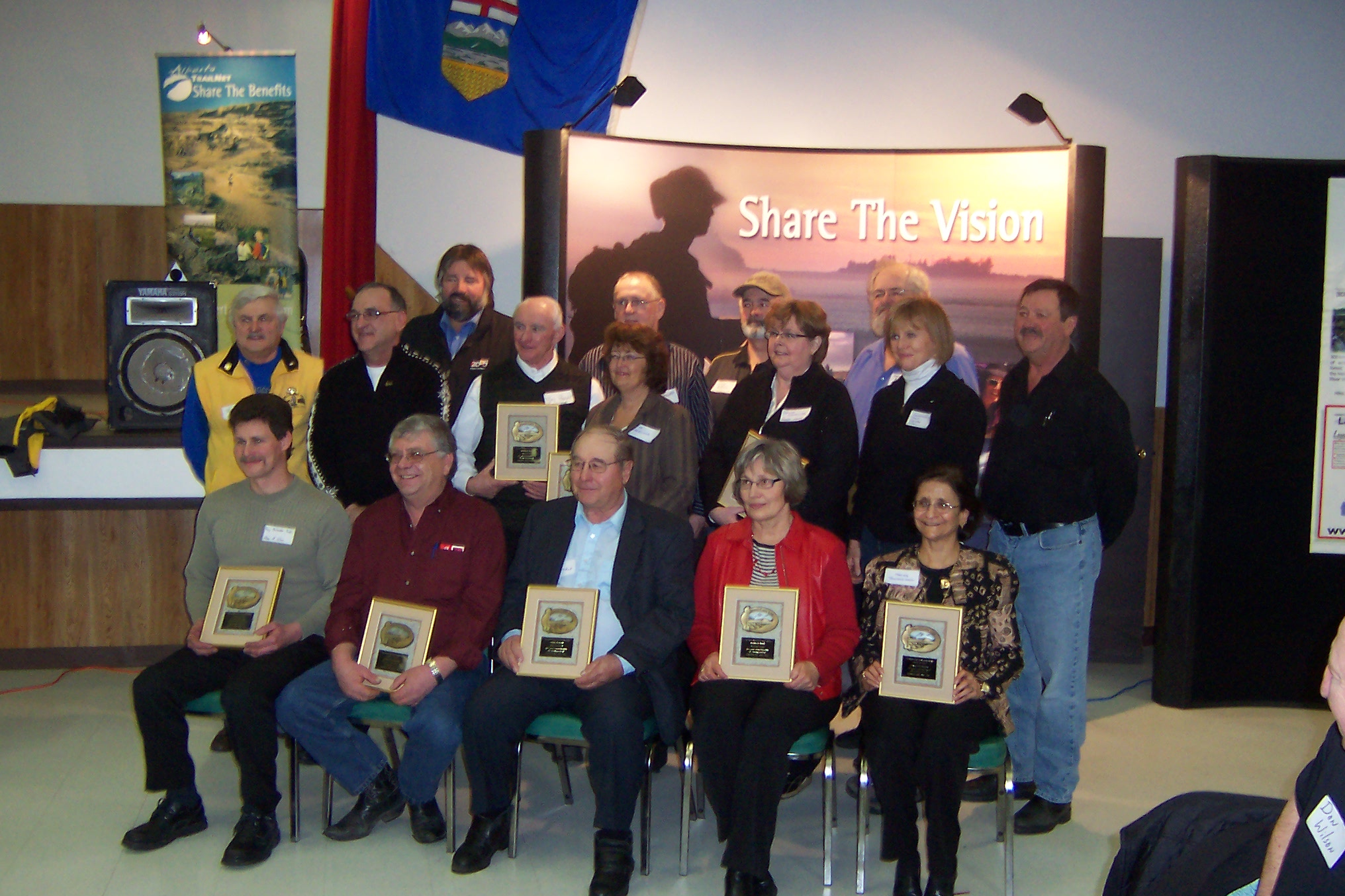 NE Municorr awards past members recognition for getting us to where we are today.