Photos collected by Steve Andrishak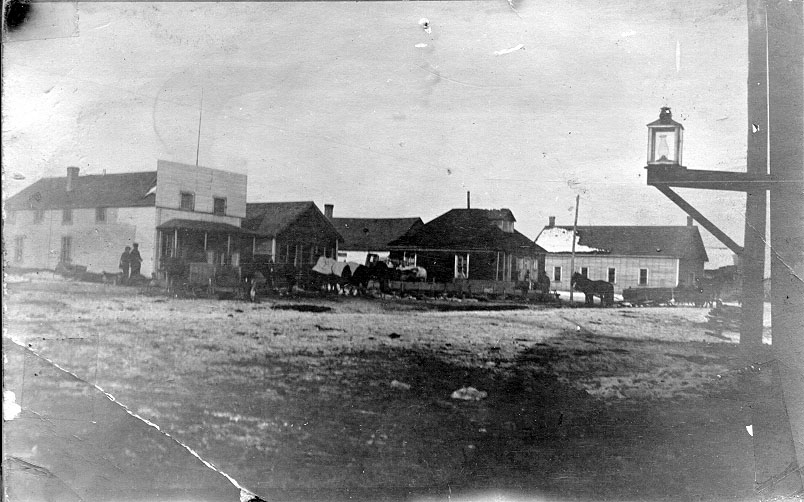 Elk Point, 1917
This photo shows (left to right) the H. Plante Hotel, Jim Babcock's Elk Point Trading Co. and the Community Hall.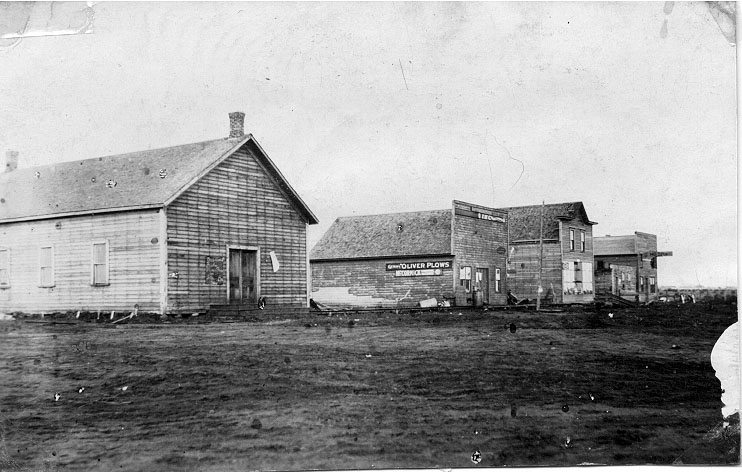 Downtown, 1918
This 1918 photo shows Elk Point's Community Hall, C. J. Markstad's Ford and Implement Shop and Charles Hood's Hardware Store and Post Off ice. In 1919 the Canadian Bank of Commerce built a bank between the hall and Markstad's.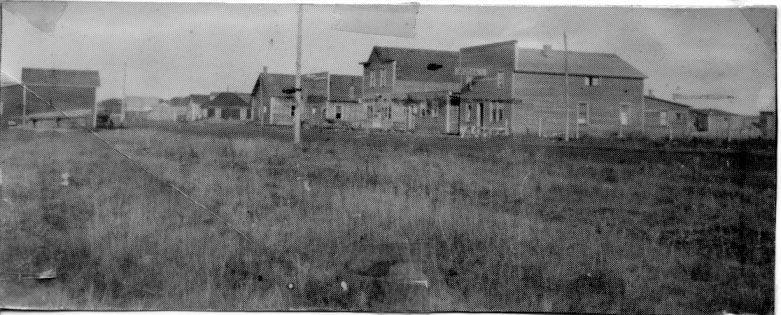 Elk Point 1918, Facing South
This entire block, with the exception of the Caskey Hotel, burned to the ground in 1922.