PHOTOS OF EARLY PIONEERS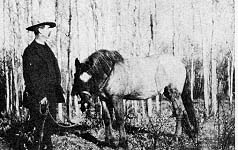 John Hobden, 1912
LEFT TO RIGHT: Mary Fish, ?, Florence Johnson, Evelyn Johnson, ?, Alto Markstad.
Rev. Lorentzen and Pearl with their home and the Markstad home in the background,
two miles east of Elk Point, 1919.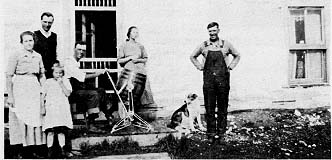 Rev. and Mrs. Lorentzen and Pearl , ?, at the churn, Ruth Lambright.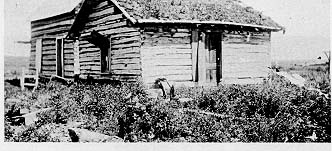 Jim Ford's log cabin used later as a granary. 1916.