EARLY SPORTS
by Steve Andrishak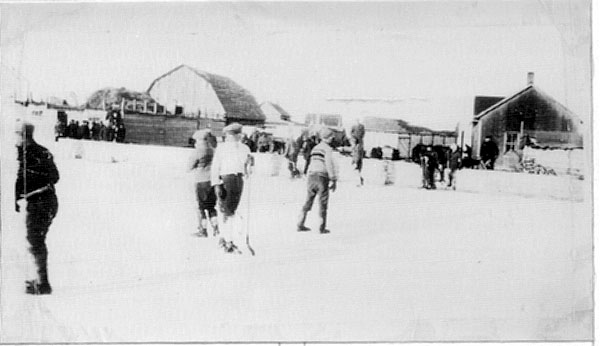 Elk Point's 1926 outdoor skating rink was located nearwhere Dave's Pizza now stands.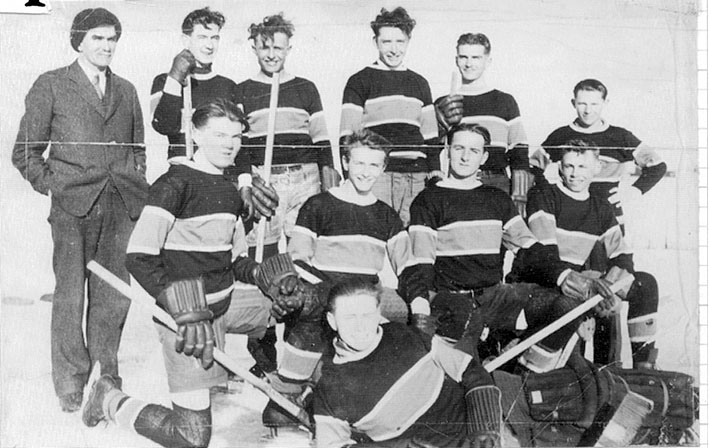 ELK POINT JUVENILE HOCKEY TEAM, 1934-35 -
Standing, left to right: Dr. F. G. Miller, coach and manager, Jim Caskey, Sam Soldan, James Millar, George Miller and Frank Dunkin;
K neeling, left to right: George Johnson, Jim (K.C. Miller, Steve Andrishak, Floyd Cromwell; front: Sidney Holthe.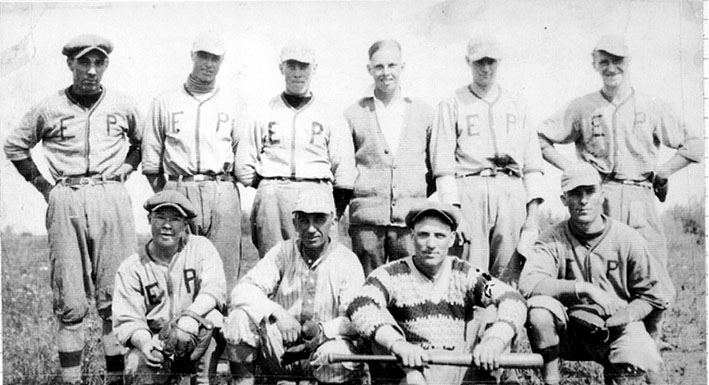 ELK POINT SENIOR BASEBALL TEAM OF 1926
Top row, left to right: Irvin "Rosie" Bartling, Ted Magnusson, Frank Keitges, (unknown), Harry Ramsbottom, Charles Keller;
Bottom row, left to right: Jens Aarbo, Lloyd Lambright, Bill Bartling, Russel Milholland.