EARLY ACCIDENTS IN ELK POINT AREA
Photos collected by Steve Andrishak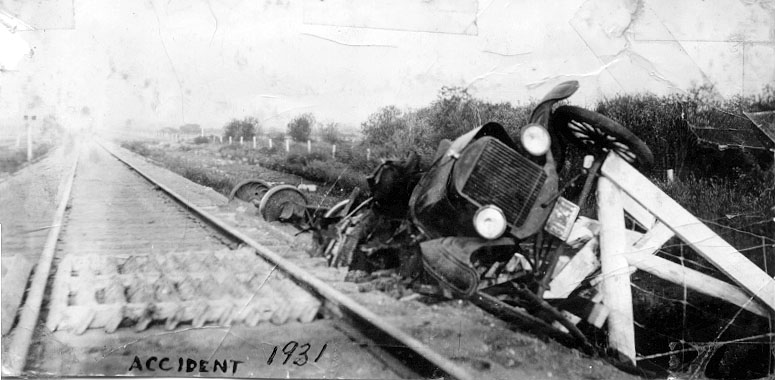 TRAIN - CAR COLLISION - The two photos above show a 1931 accident between a freight train and a Model T Ford at the site of the present Highway 41 crossing in Elk Point. Amazingly, the car's occupant was unhurt. Two flatcars were derailed.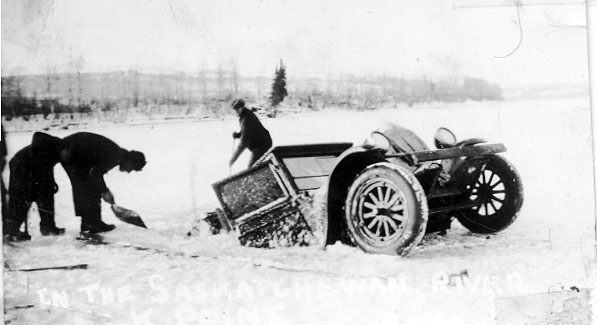 THROUGH THE ICE - William Soldan went through the river ice with a load of grain in the 1930s.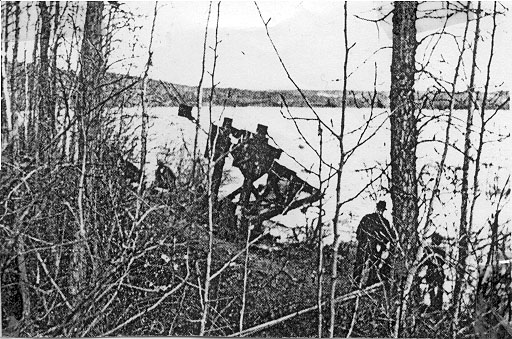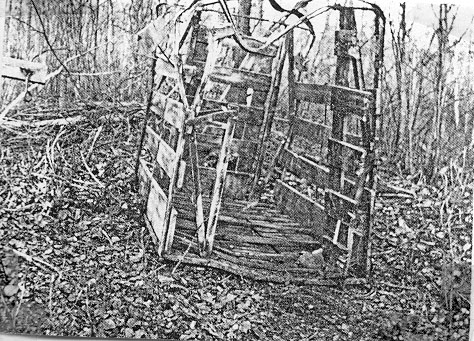 'CAGE' WRECK - The photos below show an accident in April, 1939 which involved the 'cage' or cable car which people used to cross the river in pre-bridge days. The 'deadman' or anchor in the centre photo fell into the river, causing the cage to drop 18 feet to the ice below. A number of passengers were on board, but survived without serious injuries.