THE CLASS OF 1912 OR THEREABOUTS
Photo from the collection of Steve Andrishak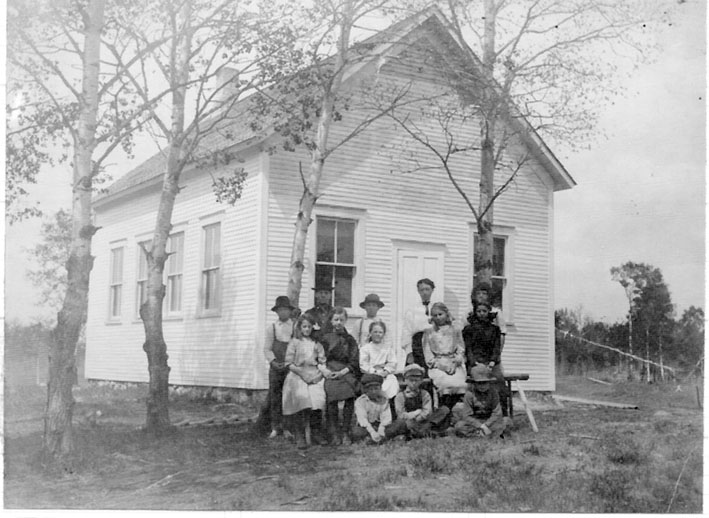 One of the first classes to attend the first school located in the Elk Point area posed for a class picture one fine spring day close to eighty (sic) years ago.
To the best of our knowledge, those pictured include:
Top row, standing, left to right - Romanzo Fish, Raymond Keitges, Lester Plummer, Margaret Lambright, ? Markstad;
Second row, left to right - Emma Magnusson, Clarrie Ramsbottom, Hattie Markstad, little Lambright girl, Alta or Mildred Markstad;
Front row, sitting left to right - Victor Ramsbottom, Harold Smith, ?.
This school is now part of our United Church Rummage Store.