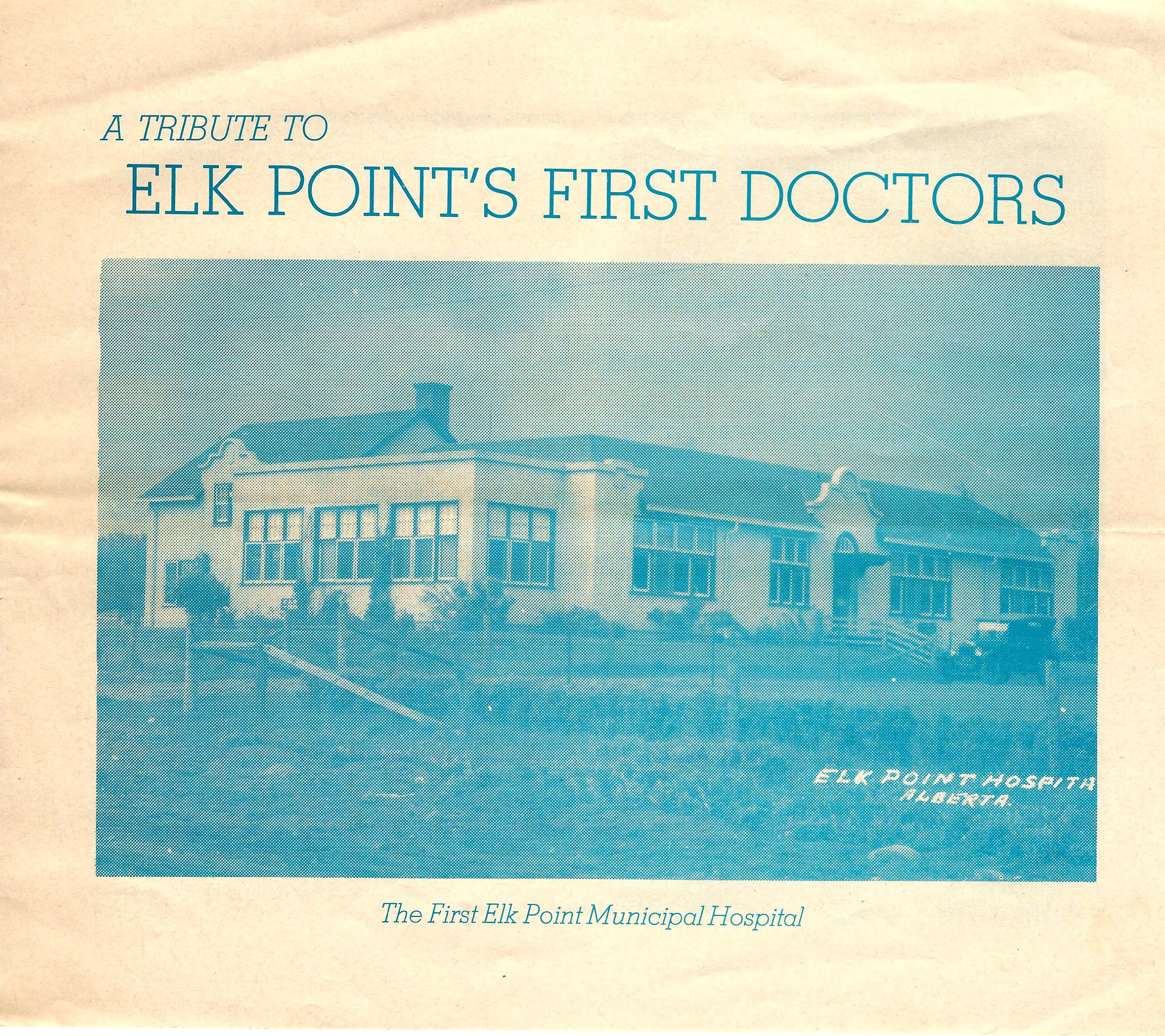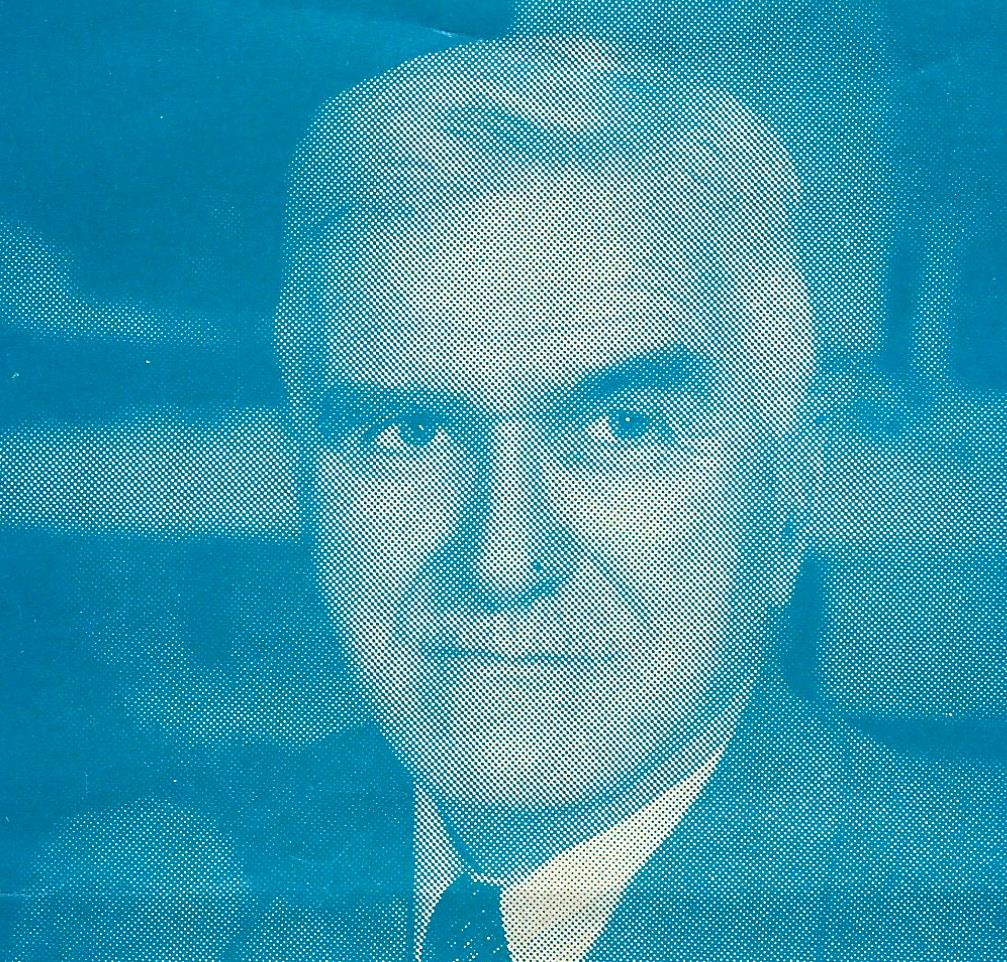 DR. F. G. MILLER
Dr. F. G. Miller was born at Owen Sound Ontario, December 29th, 1884. In 1904 he and his sister emigrated West arriving in Edmonton where they built a barge to carry their effects down the North Saskatchewan River to the Lea Park Ferry. From there they travelled to Vermilion where
they homesteaded.
In 1912 Dr. Miller returned to the East to take a medical course at McGill University. From 1915 to 1917 he served in the Canadian Medical Corps in France. While overseas he and Dr. A. G. Ross made plans to practice together after the war. When the war ended Dr. Miller returned to McGill to complete his medical training. After his graduation he came to Vermilion to practice medicine with Dr. F. Day Smith. When he learned that the Elk Point District was badly in need of a doctor, he moved to this district with his wife, the former Miss Cora Emerson. He began his practice in Elk Point in July 1920.
He was joined by Dr. Ross in July 1922 to begin their partnership which had been planned during the war years.
The first 15 years at least were truly pioneer ones. The doctors made calls as far east as the Saskatchewan border, south to Derwent and north east to Bonnyville and Cold Lake. In the winter a call to Cold Lake would take one of the doctors at least 3 days, by horse and sleigh. In
summer the roads were barely passable with Model T Fords.
As a physician Dr. Miller had great compassion, inspired unwavering trust and was possessed of remarkable medical skill. The many patients who came from far beyond the boundaries of the Elk Point Municipal Hospital district for surgery is ample proof that he was an excellent
diagnostician and surgeon.
As a citizen Dr. Miller was never too busy to give of himself to the many community projects of the district. Dr. Miller had a keen interest in sports. For many years he coached a High School Hockey Team. He was an active member of the Elk Point curling club from its beginning and
he was an honorary member of the Alberta Curling Association. He was responsible for the first golf course and the present course. He was an avid football fan and on many occasions would drive to Edmonton on a Saturday night to a football game returning the same evening to be
present the next morning for his Sunday School Senior class. These trips were made on gravel roads. He was vitally interested in the Elk Point United Church and served as superintendent of the Sunday School for many years.
The high standard of Education in Elk Point over the years is another result of Dr. Miller's dedication to a cause he deemed vital. He was chairman of the local board for many years. After the formation of the county school system he served as representative to the County Board. In
recognition of his contribution to education in Elk Point, the High School was dedicated "F. G. Miller High School" in his honor.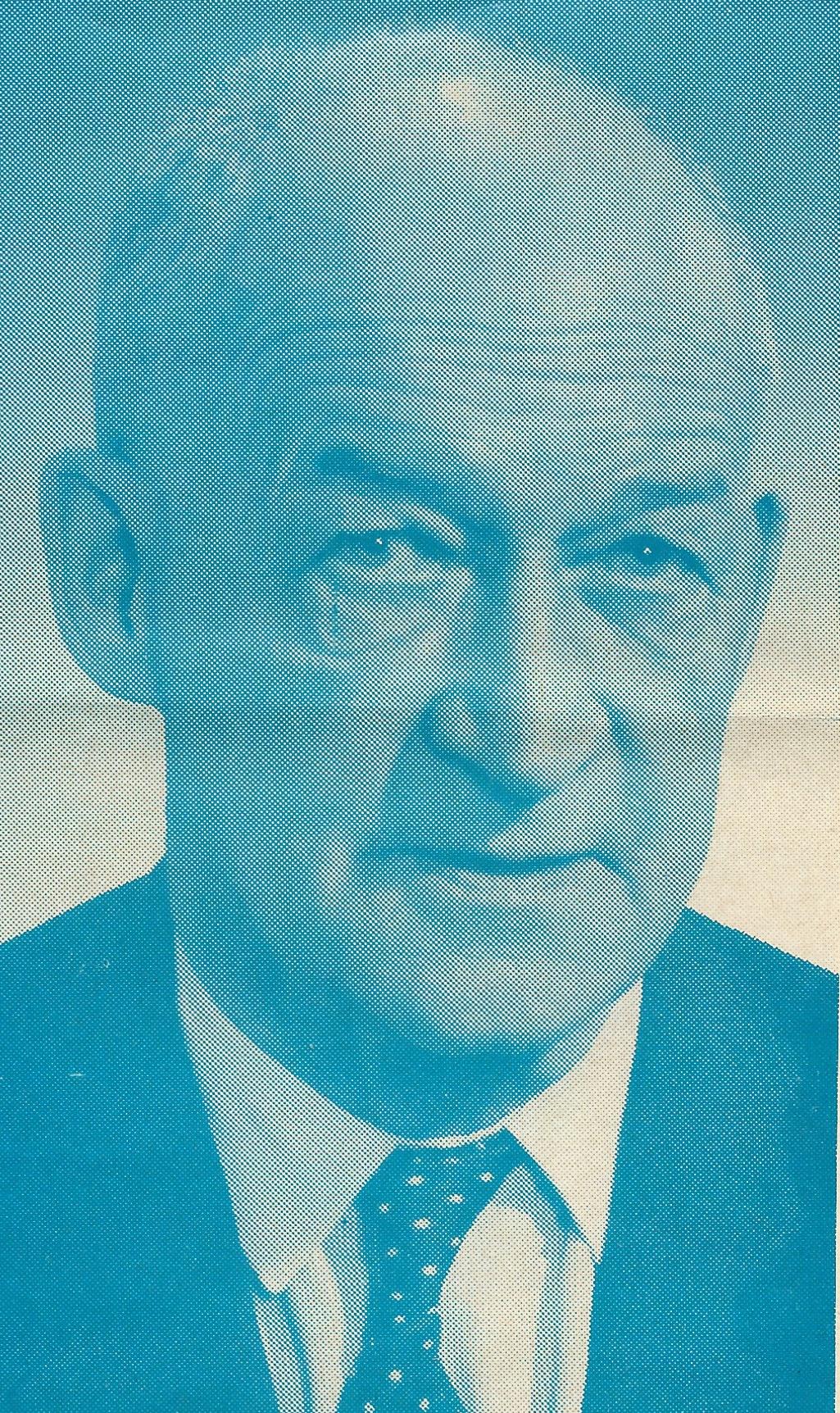 DR. A. G. ROSS
Alexander Grant Ross was born in Woodstock New Brunswick on January 29th, 1894. He entered McGill University in the fall of 1914 and went overseas with the McGill Hospital Unit in May of 1915. While overseas he and Dr. F. G. Miller made plans to practice together after the
war and so entered into a partnership at Elk Point immediately after his graduation. This partnership lasted for 46 years until his death on August 21st, 1968.
The first 15 years of the partnership had been the pioneer rural type of practice with Model T Fords in the summer and horses in the winter. The partners built a small private hospital in 1923 which operated until 1928 when a municipal hospital was erected under the Provincial
Hospital Department.
During World War II Dr. Ross enlisted as M.O. for a Saskatchewan battalion. Because of his age of 45 he did not go overseas, however he did serve on a couple of trips on the Lady Nelson Hospital Ship. After this service Dr. Ross went to Vegreville, Alberta, which was without a
surgeon. In 1947 he returned to the Elk Point partnership, which had remained in force during his absence.
As a physician Dr. Ross was a careful and accurate diagnostician. As a surgeon he had quick sure hands and sound surgical judgement and he never panicked.
As a citizen Dr. Ross served on the School Board and later for many years on the Town Council he organized the Elk Point Gas Co. which supplies the town from its own gas wells. He was instrumental in having water and sewage facilities made available for the town. He was an elder and strong supporter of the United Church. He was keenly interested in young peoples' activities and taught a class at Sunday School for many years. As a tribute to this fine man our modern Arena and Agricultural Centre was named "A. G. Ross Agri Plex" in his honor.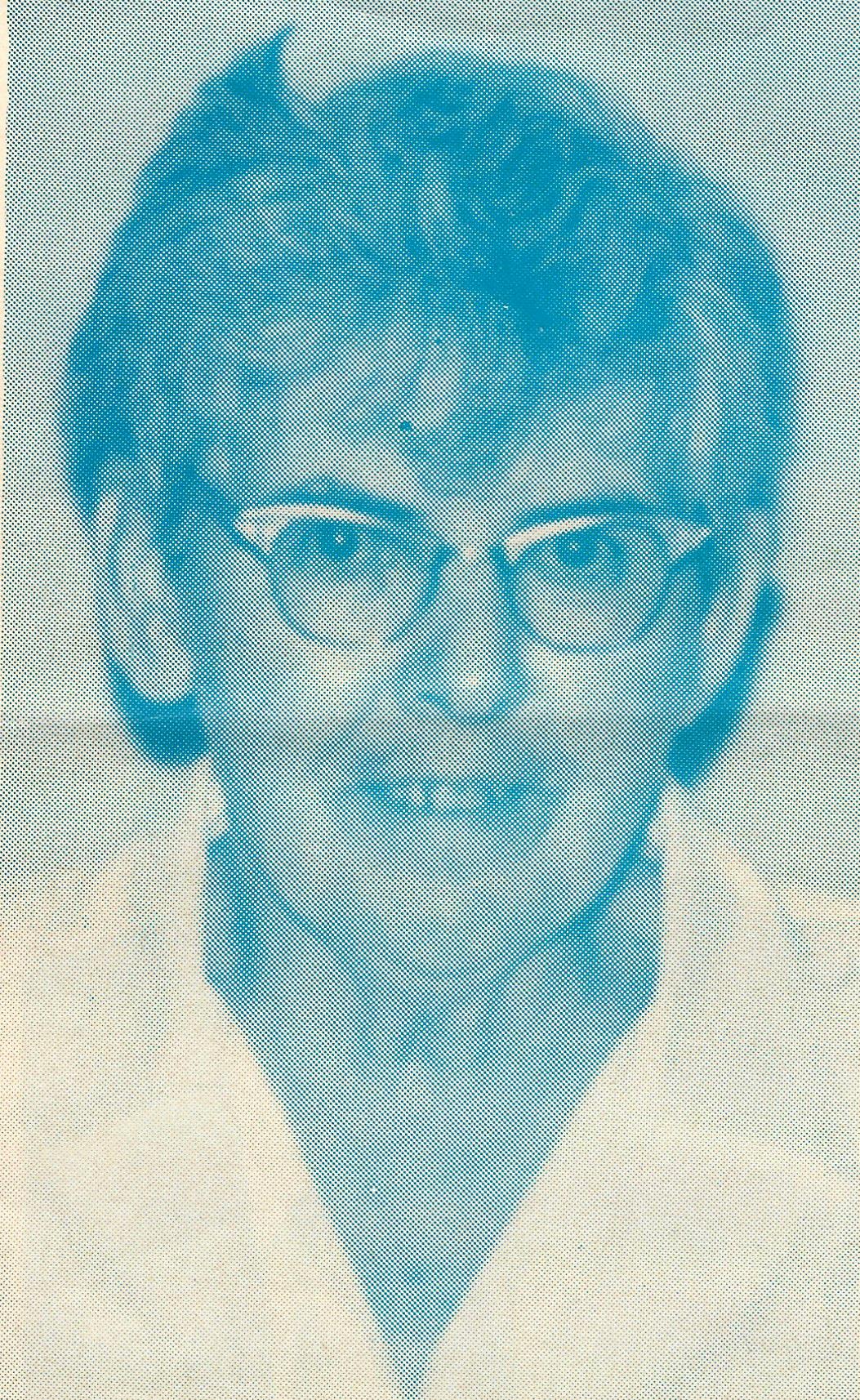 DR. ANNE WIEGERINCK
Dr. Wiegerinck who was born in the Netherlands received most of her education there. She studied at the University of Leiden in Holland for three years and then in 1919 she entered the University of Manitoba to continue her studies in medicine. She graduated from the University
of Manitoba with her M. D. in 1922. A year later she came to Alberta after her marriage to Lea Wiegerinck. They resided in the St. Paul district until they moved to Elk Point in 1939.
As a physician Dr. Wiegerinck was dedicated to her profession and she was always available day or night to attend those in need of medical attention.
As a citizen Dr. Wiegerinck soon became involved in various organizations of the Elk Point community. She was an active member of the United Church and helped with the Sunday School. She was a very interested member of the Library Board and acted as chairman for many years.
Dr. Wiegerinck was an avid curler and she skipped her own rink for many years. She also enjoyed swimming and would be one of the first to enter the chilly water in May.
Dr. Wiegerinck was very interested in young people. She served as president of the Parents' Group of the Scouts and Guides Organization for some years. She continued to be active in the many organizations outside of her medical duties until her death in June of 1968.