The weaving factory is still in full swing. It's self employed and the women working there are now producing the best products. They are capable of running their own factory which I think is the main thing.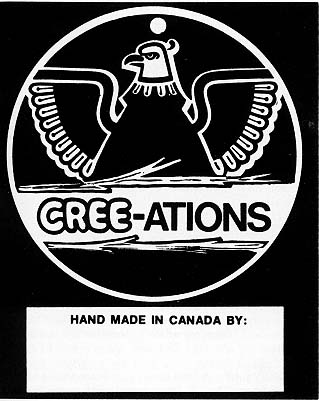 Trade mark for Kehewin Products
The Kehewin Steel Industries Ltd. is open from 7 a.m. to midnight Monday to Friday. Men working two shifts make single and double garages, campstoves, water troughs, gates, farm implements and gas tank stands. This is a very worthwhile project.