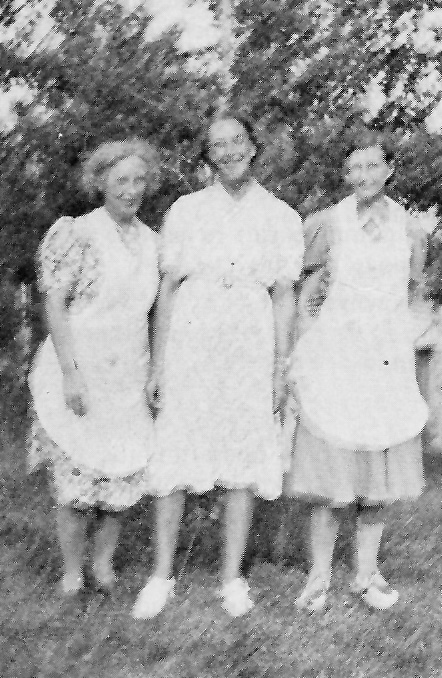 LEFT TO RIGHT Grace Van Natter, Ethel Graves, Ada Scott June30, 1942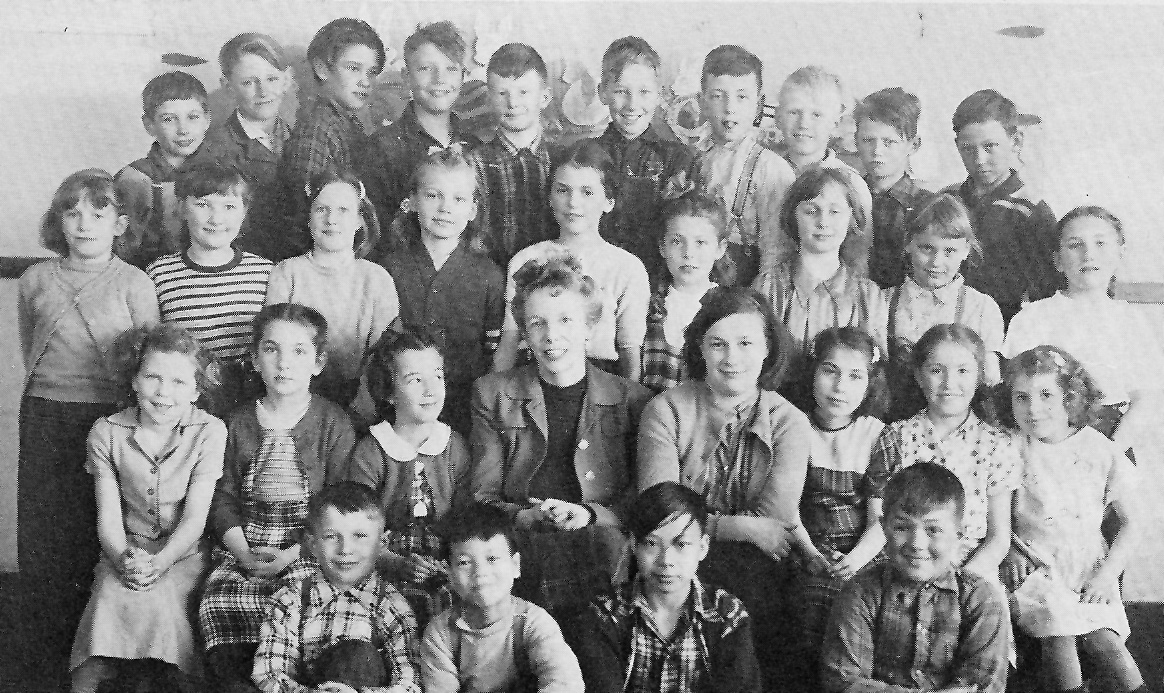 BACK ROW: Left to Right: Clifford Dach, Robert Pichka, Floyd Charest, Alec Yarmuch,
Edward Holthe, Vernon Bartee, Jim Jacobson, Ken Pinder, Lawrence Slywko, Harry Boyko.
THIRD ROW: Audrey Aarbo, Mavis McGinnis, Eileen Brown, Emma Hat-chard,
Ruth Andrishak, Rosemarie Nikiforuk, Colette Kepke, Carol ?, Diane Gusnowski.
SECOND ROW: Sylvia Edwards, Elsie Trach, Judy Fischer, Mrs. Fenton, Elsie Charest, Anne Wirsta, Marie Jenkins, Jeanette Kozicki.
FRONT ROW: Marshall Krawchuk, Willie Mah, SyMah, Clifford Povaschuk. Elk Point Grade 3class - 1952.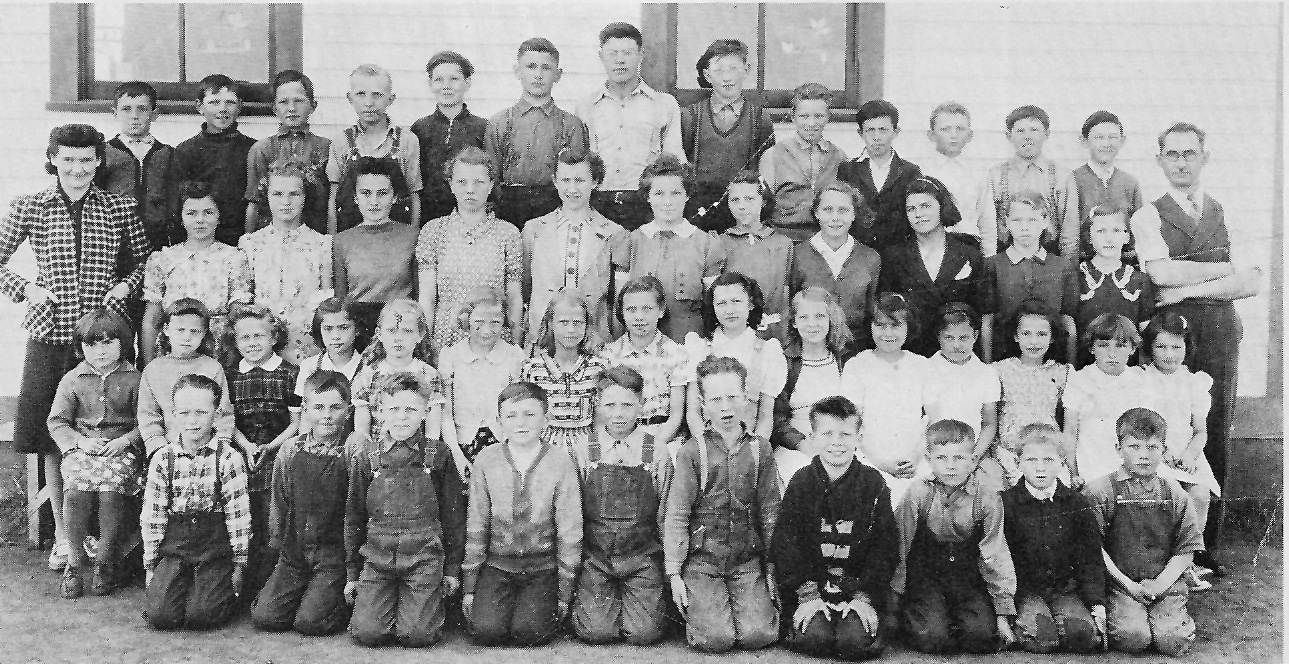 WILLOW RANGE SCHOOL - EARLY 1940's
BACK ROW: Left to Right: Walter Pankiw, John Panas, Eugene Dembicki, Walter Yaremkevich, John Stetsko, Emil Klinowskz Mike Shymkiw,
Pete Dacyk, Waldiniere Buksa, Harry Shymkiw, Paul Yaremkevich, Ludwig Uchman, Peter Urchak, Mr. Urchak, teacher
THIRD ROW: Miss Kostash, teacher; Lena Ewasiuk, Leona Pankiw, Mary Kalynchuk, Nancy Kalynchuk, Antonia Flasha,
Stella Pankiw, Stephania Uch man, Pauline Faryna, Olga Shymkiw, Dolly Kalynchuk, Leona Yaremkevich.
SECOND ROW: Lillian Kalyta Irene Buksa, Jennie Yaremkevich, Theresa Klinowski, Lily Panas, Verna Yaremkevich, Nancy Uchnien,
Bessie Yaremkevich, Olga Urchak, Elsie Yaremkevich, Emily Flasha, Leona Swab, Lily Kalynchuk, Elizabeth Pankiw, Synlia Urchak.
FRONT ROW Eddie Buksa, Peter Ewasiuk, George Faryna, Morris Yaremkevich, Sam Faryna,
Donald Buksa, Henry Stetsko, Steve Ewasiuk, Peter Yaremkevich Joseph Dembicki.